A natural rock mineral that traps toxins and heavy metals in the body, binds them and aids in the fast removal to minimize skin break out.
INCREASE NUTRIENT ABSORPTION
Provides a large amount of nutrients, specifically minerals. Helps increase nutrient absorption and improves immune system to support proper body functions!
Promotes healthy skin, vibrant coat and strong nails due to the high naturally occurring silica content.
Helps your pet overcome a variety of skin issues.
THE WORLD'S MOST ADVANCED ZEOLITE PRODUCT
Augustine Approved products are made under & governed by human food standards and produced entirely from natural ingredients and wholefoods with absolutely no synthetics to keep your pet safe!
FREE of fillers, grains, synthetics, GMO and other health depriving ingredients!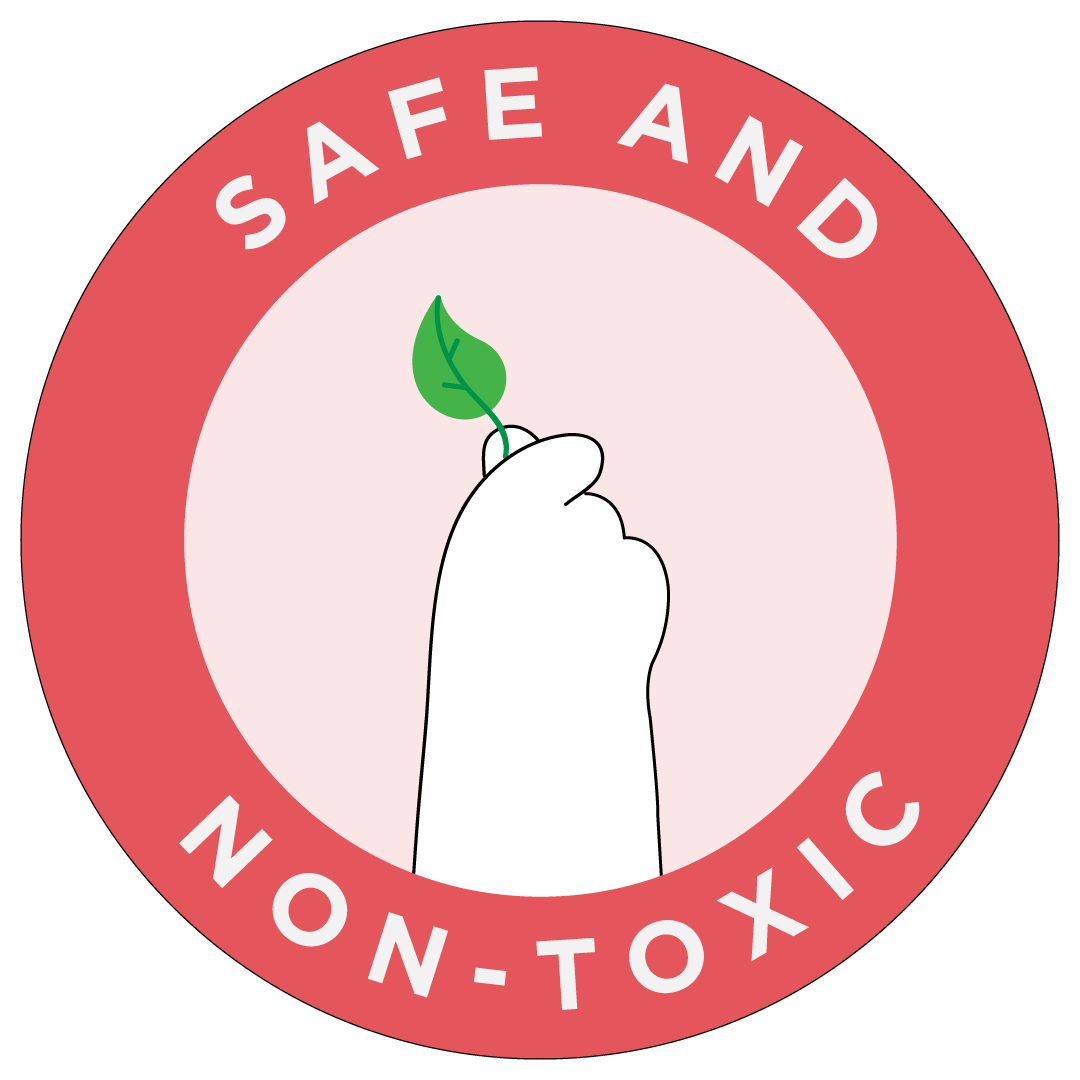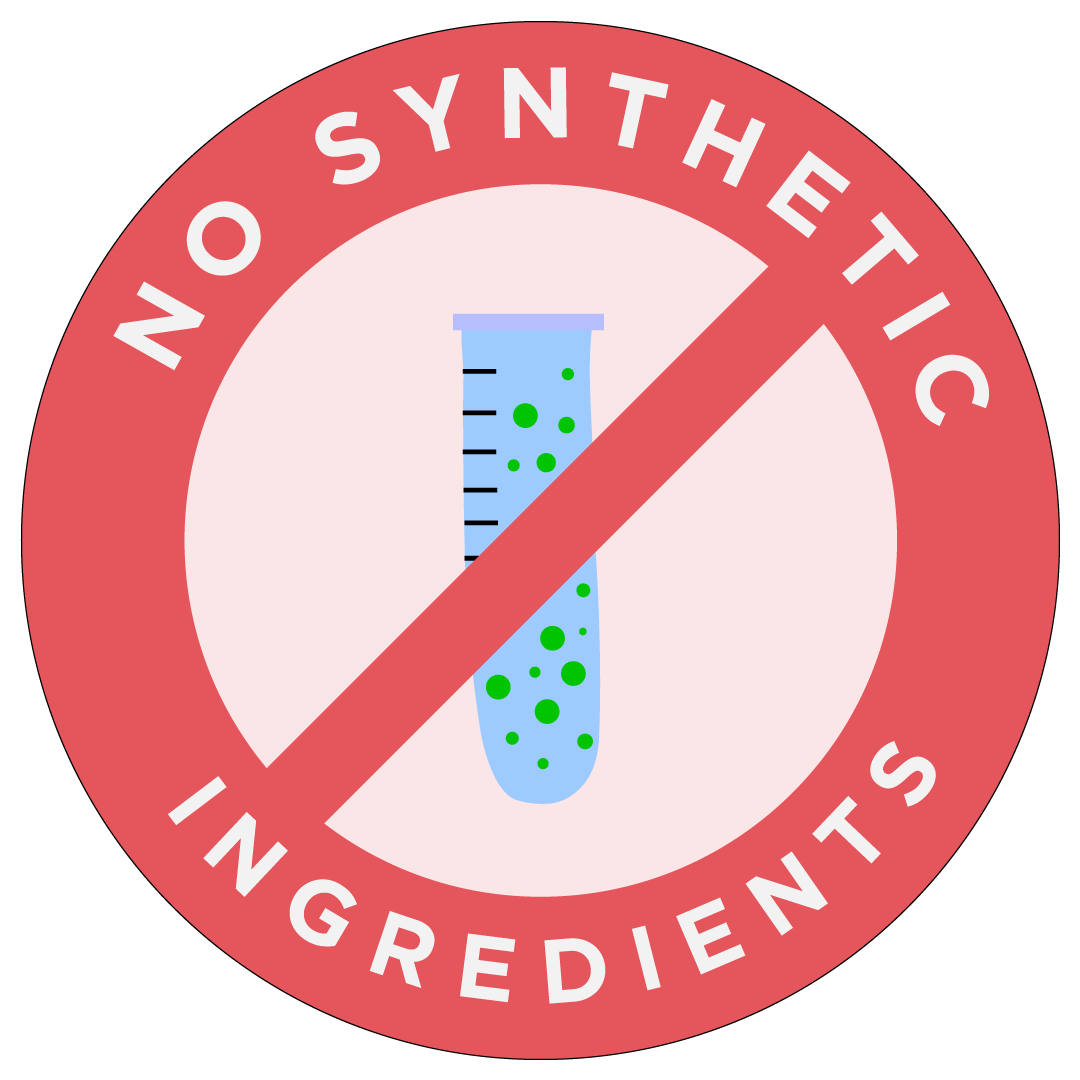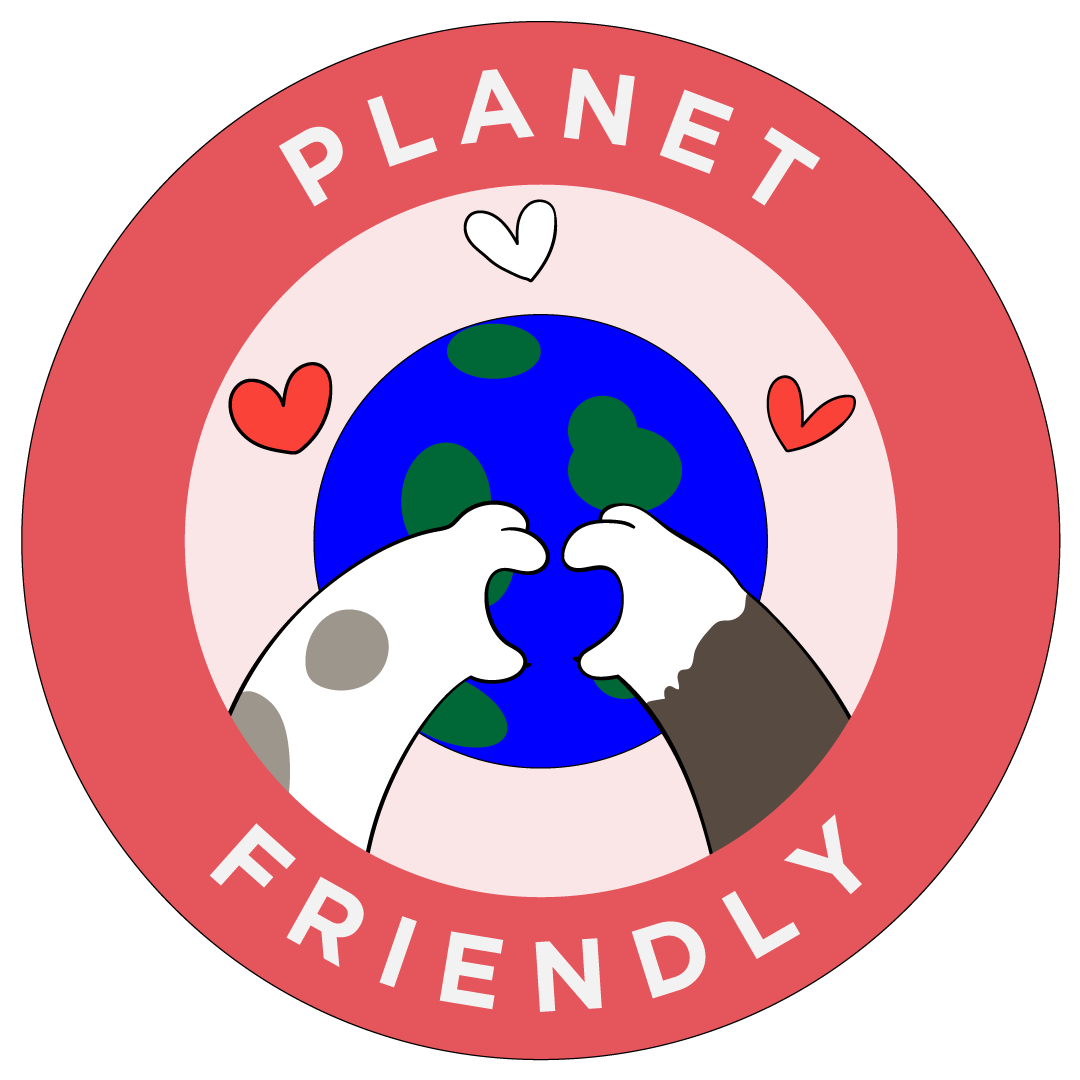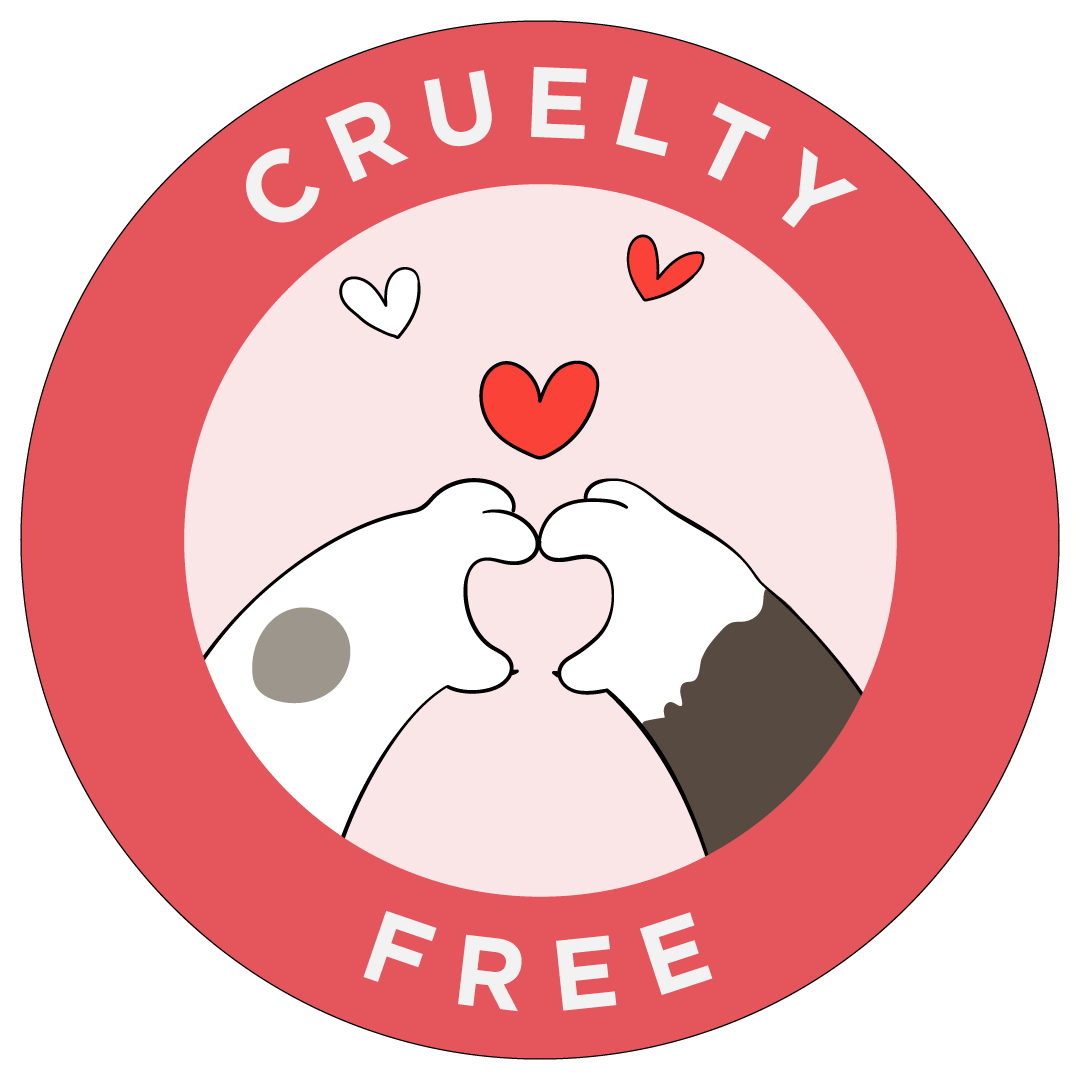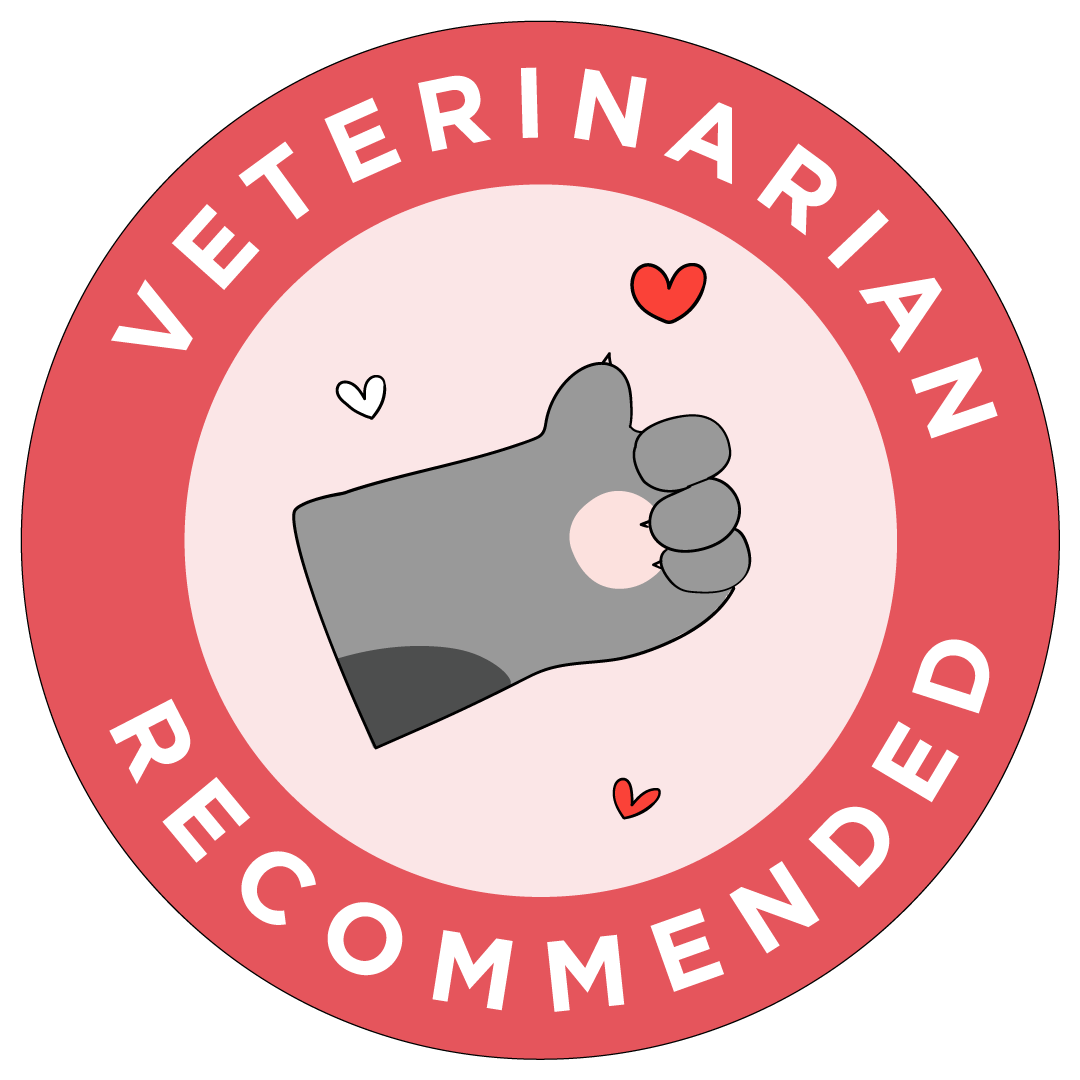 Dynacol Zeolite strengthens the immune system, helps in the removal of heavy metal accumulations, relieves skin issues, and enhances your pets nutrient absorbtion.

Farmed or even wild-caught Fish Oils, Whole Fish, & Seafood can contain heavy metals. Fish is an important part of our cat or dog's diet but unfortunately the oceans and seas are not as clean as they use to be. Dynacol Zeolite is highly recommended to help the body detox from heavy metals which can be found in fish and seafood.

Activated zeolites help the body to achieve an optimal state of health by removing heavy metals and toxins from the body and balancing the pH.

Acidity creates pre-conditions for cancer as well as viral, bacterial and fungal infections. Dynacol Zeolite helps reduce the risk of disease by balancing the pH in the body to become more alkaline.

Improving nutrient absorption means your pet's body will become more nourished which can increase energy levels, mood and overall health!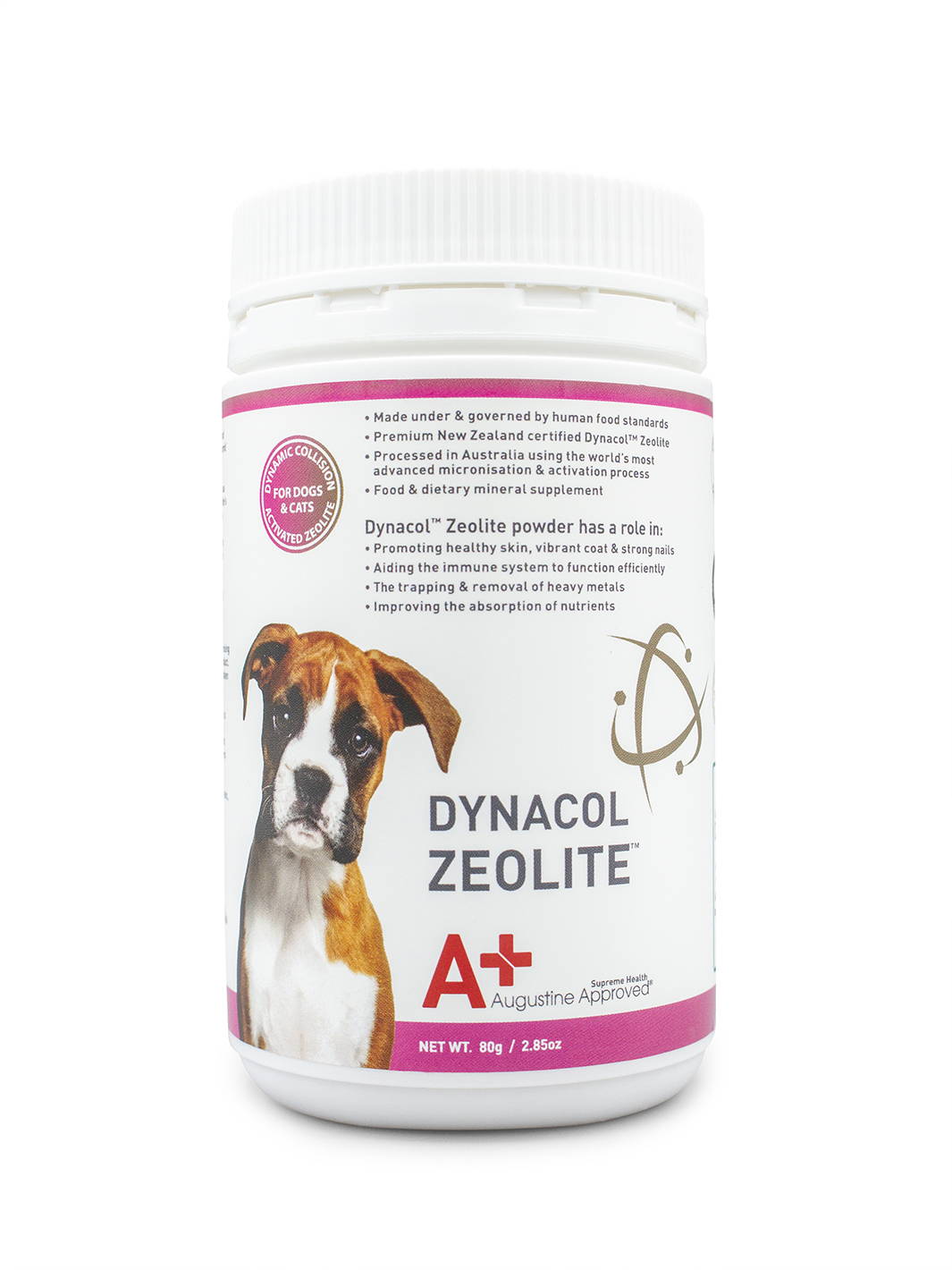 WHAT MAKES AUGUSTINE APPROVED DIFFERENT?
Made under & governed by human food standards and produced entirely from wholefoods with absolutely no synthetics!

To save money, synthetic ingredients are widely used in dry and raw pet food, supplements and treats. The truth is, many synthetic vitamins are not bioavailable, can lead to nutritional deficiencies over time, and even cause adverse reactions in your pet's body!

Wholefood & natural supplements are superior because the body recognizes it as a food source and can actually digest and utilize the nutrients. This means your pet is getting the most benefit for your money and the best possible nutrition!

Augustine Approved is entirely made from whole foods with absolutely no synthetics, fillers, GMO, chemicals (the list goes on)!
100% PREMIUM NEW ZEALAND CERTIFIED DYNACOL™ ZEOLITE
Zeolite is a naturally formed mineral, that is created when volcanic rock and ash meet alkaline water.
Dynacol™ stands for Dynamic Collision - the world's most advanced world-wide patented micronisation and activation method used to process zeolite (processed in Australia).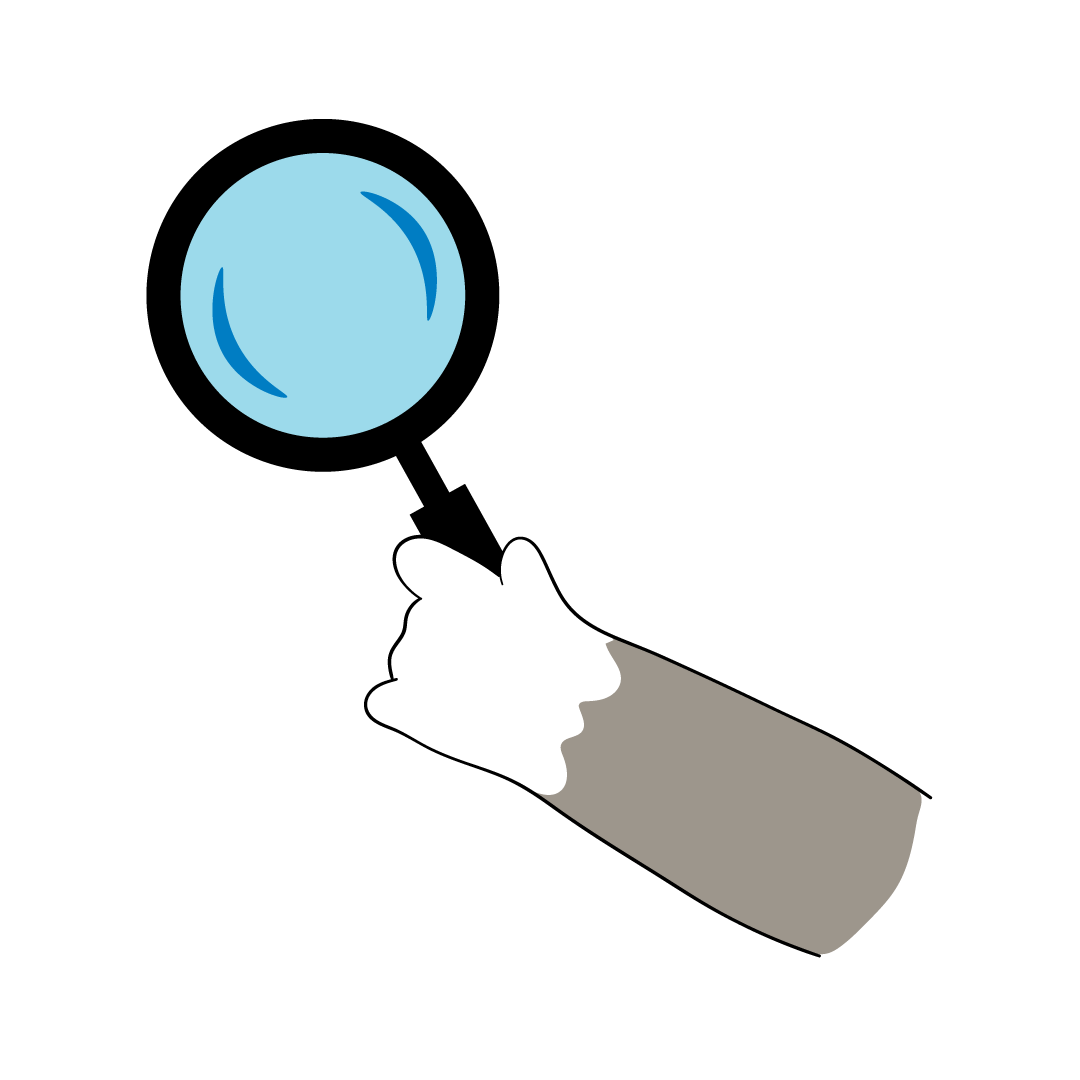 How IS DYNACOL ZEOLITE MADE?
During the natural formation of Zeolite, it traps valuable trace minerals such as calcium, magnesium and potassium within its framework. The zeolite's porous 'honeycomb' structure, stability and strong negative charge allow it to electro-magnetically trap and hold positively-charged particles, such as heavy metals and other toxins.
In order to take on positively-charged ions and toxins, it discharges its beneficial trace minerals through the process that is known as cation exchange.

Conventional methods of micronising and activating zeolite (Ball-milling and jet-milling) produce a far less efficient product. The benefits of Dynacol™ technology include producing zeolite that is more reactive, has an increased surface area, and a more efficient particle shape and size.
Taking the best zeolite we could source and processing it using Dynacol™ technology ensures that our customers receive the best zeolite products in the world.
Although there is no current option to certify rock minerals as organic, Dynacol™ Zeolite is accepted for input into organic production.
WHAT doesn't augustine approve?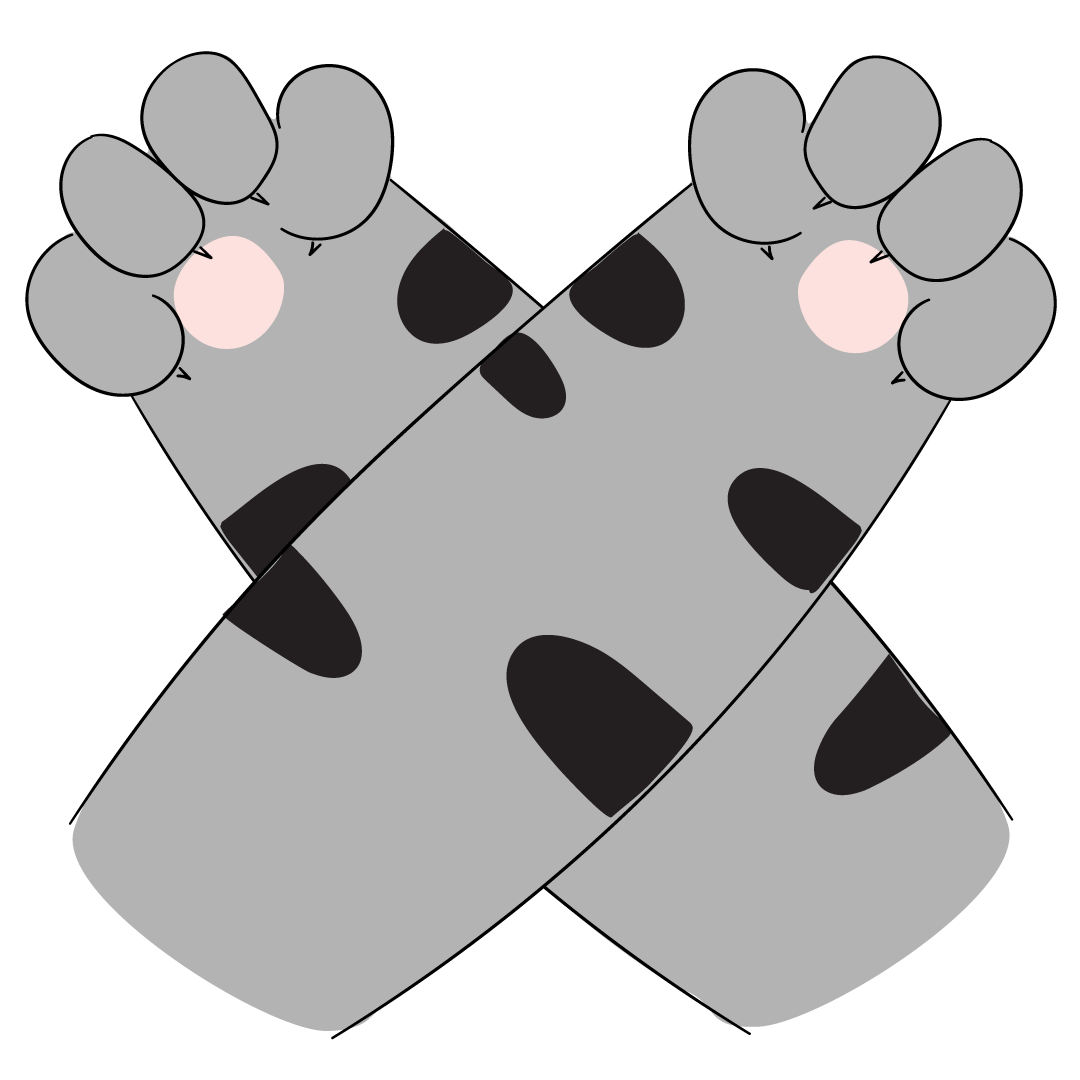 Free of molds, chemicals and heavy metals. Toxic preservatives need not apply.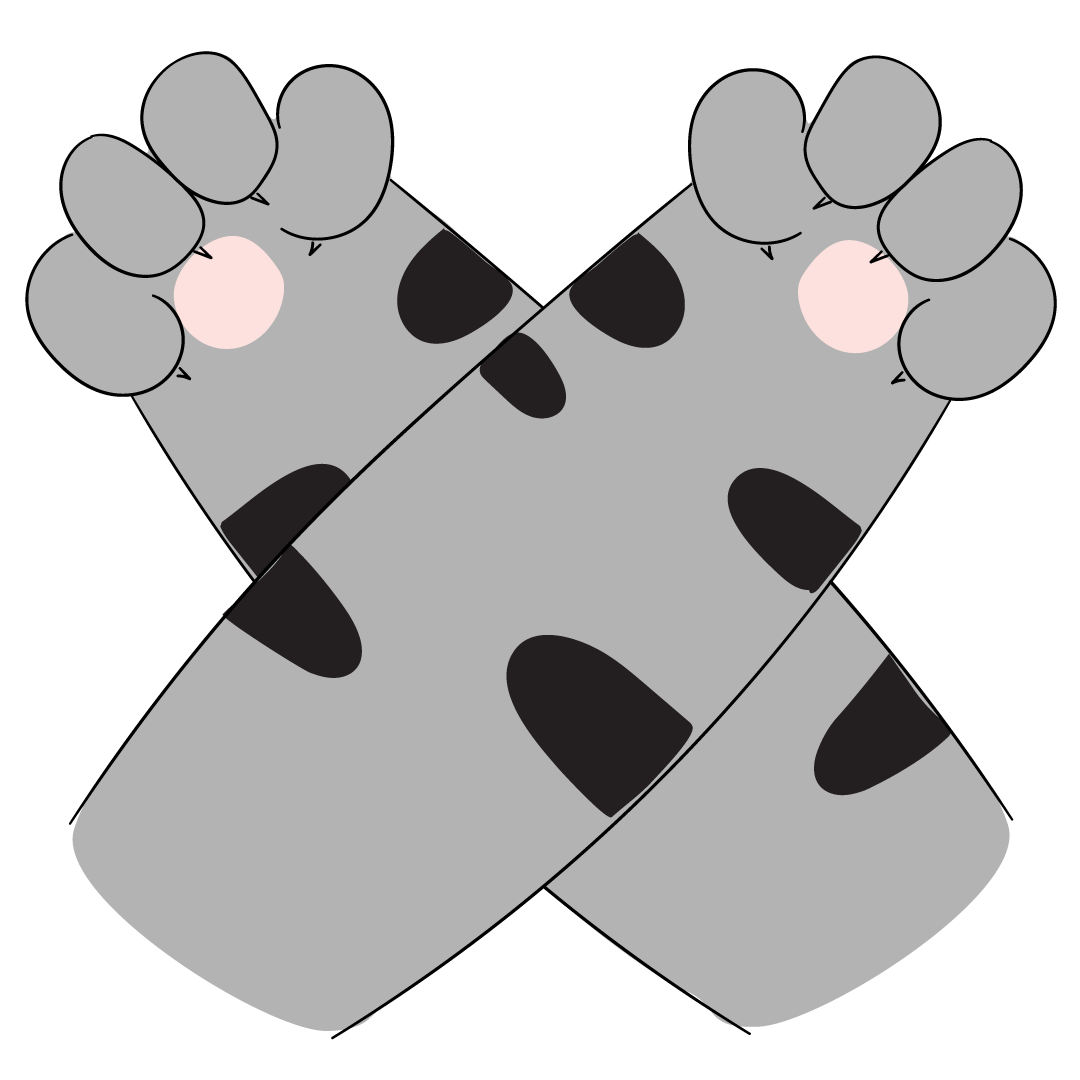 No grains, wheat, barley, peanuts, rye, or oats. Nothing to irritate such allergies.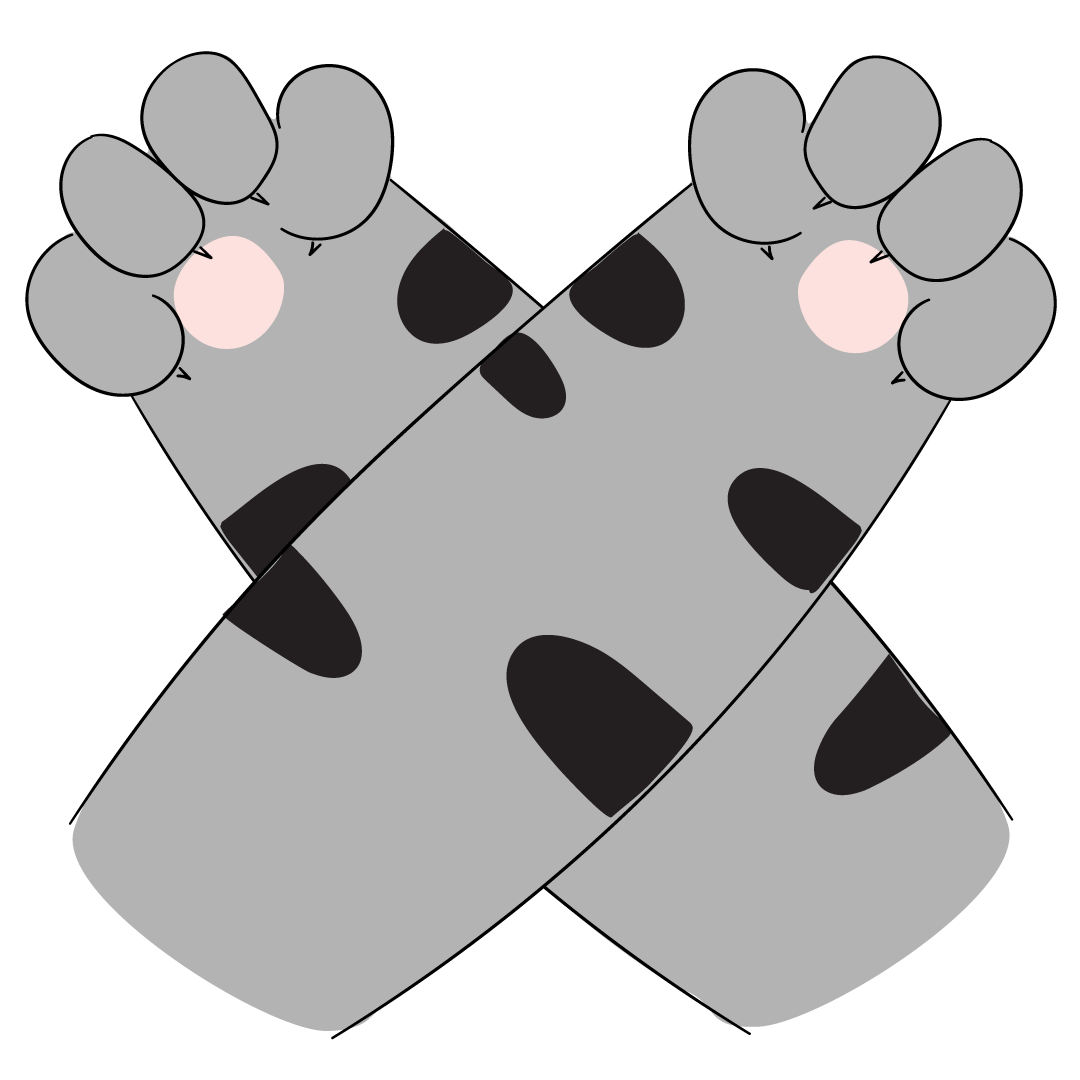 Every ingredient in Augustine Approved products is 100% pure and natural ingredient. There are no fillers.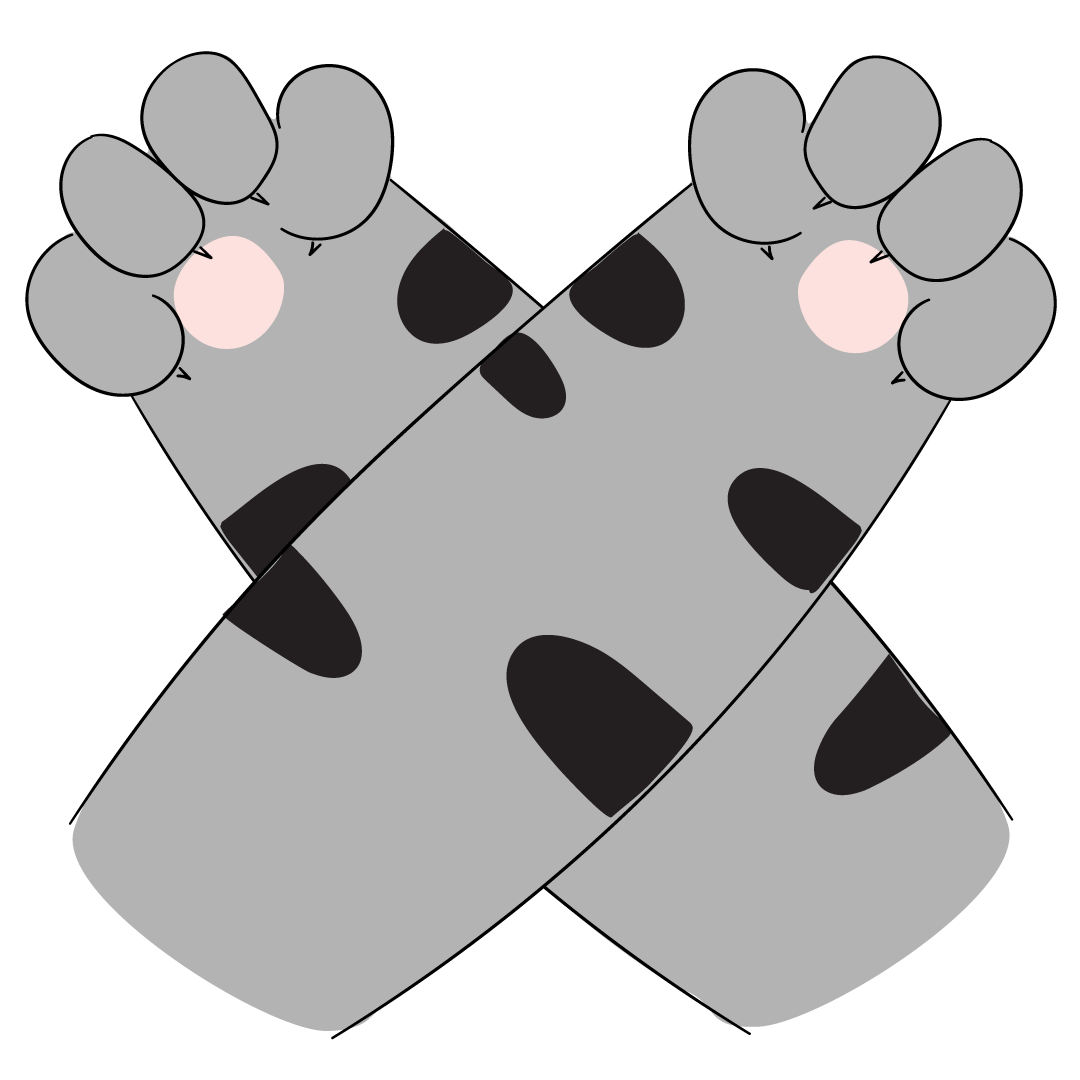 The ingredients used are all-natural wholefood ingredients, nothing synthetic. EVER.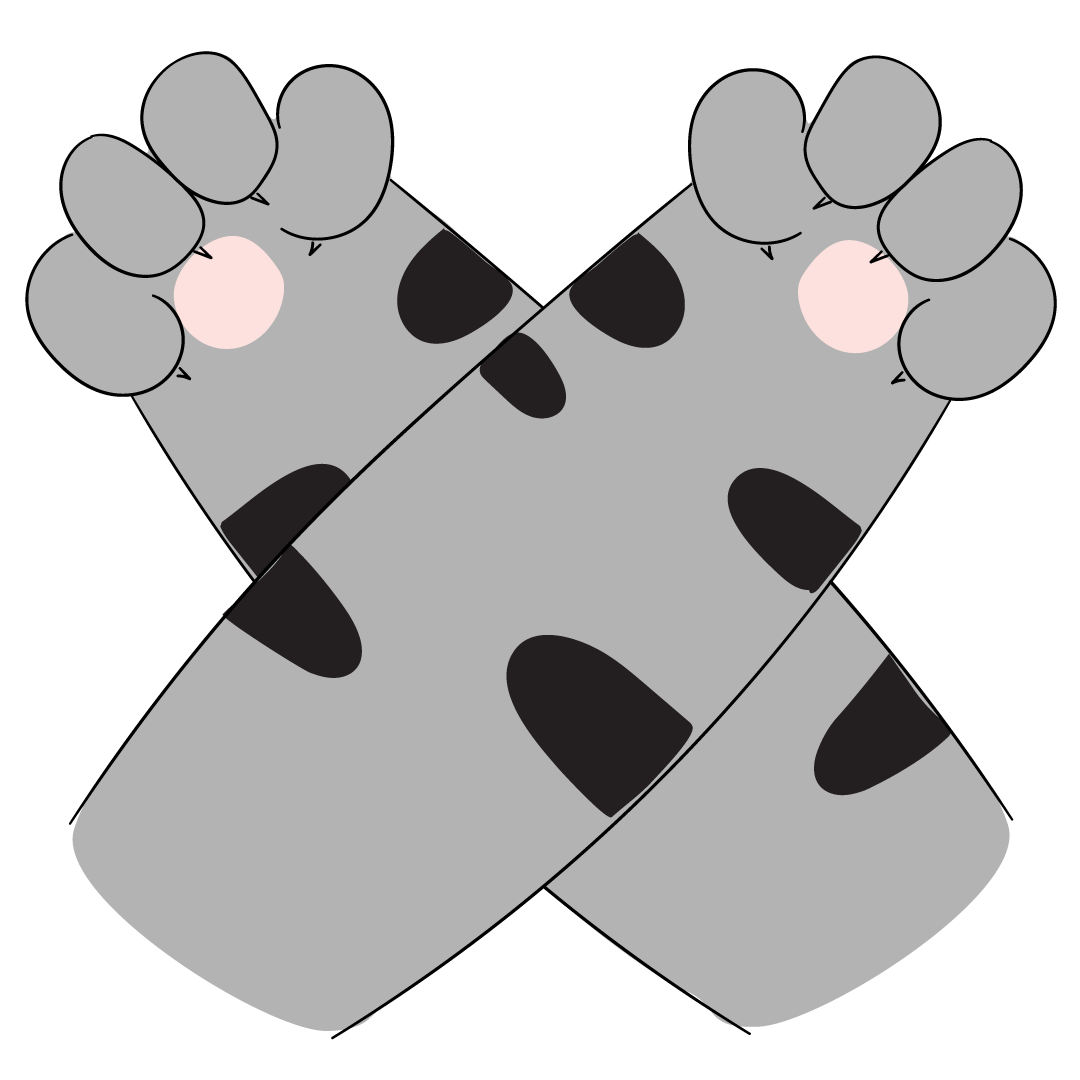 All of the ingredients are sourced from non-GMO farms. No pesticides or herbicides are used either.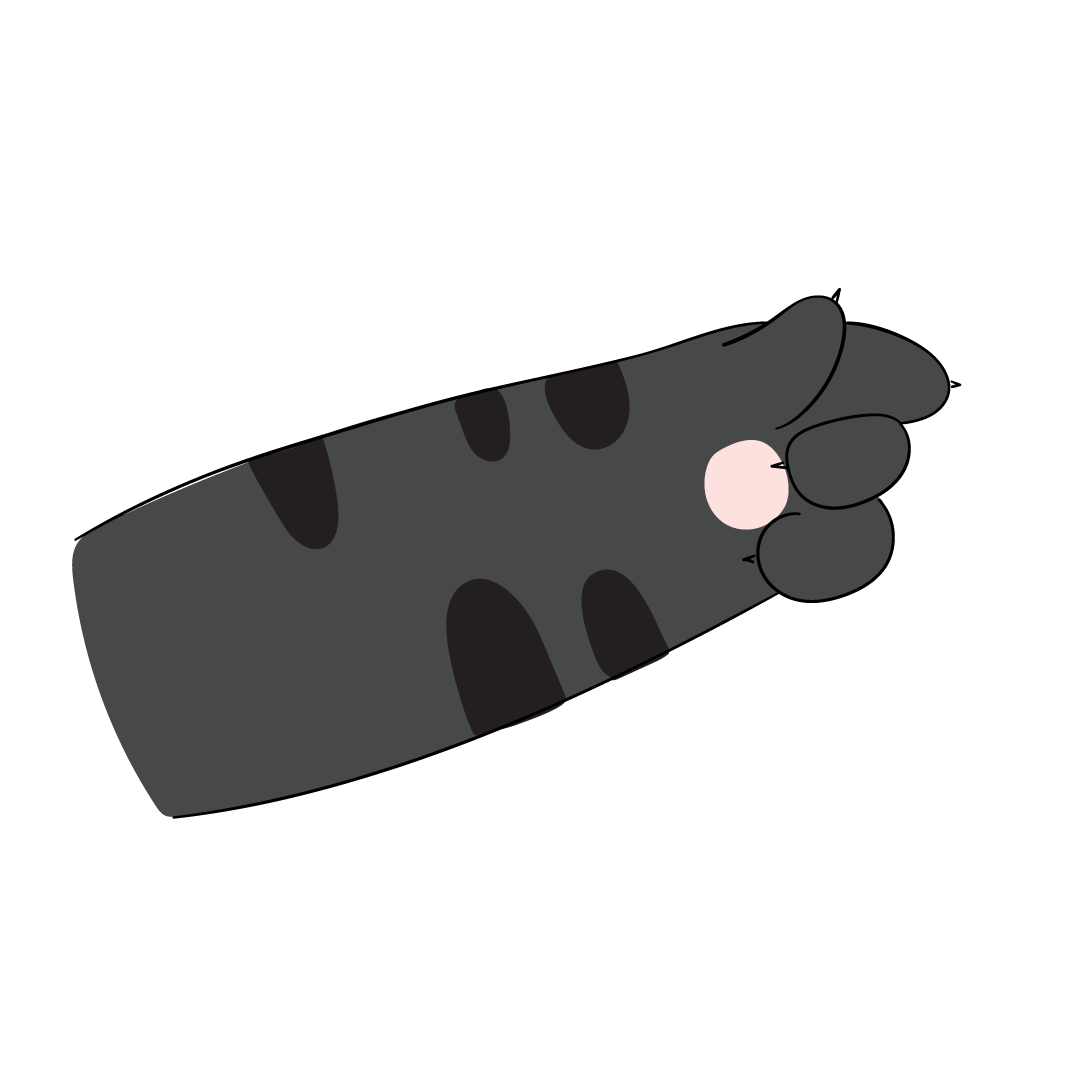 WHEN TO USE dynacol zeolite:
For Dogs on processed And cooked food diets:

Dynacol Zeolite provides an abundance of nutrients and increases your pet's nutrient absorption so they get the most out of their food.

We recommend a heavy metal detox at least twice a year to help your pet achieve optimum health.

For seniors and symptomatic pets

Dynacol Zeolite is an important daily addition to support in the detoxification and increase nutrient absorption.
HOW TO USE dynacol zeolite
Halve for puppies & kittens. We recommend mixing with raw coconut oil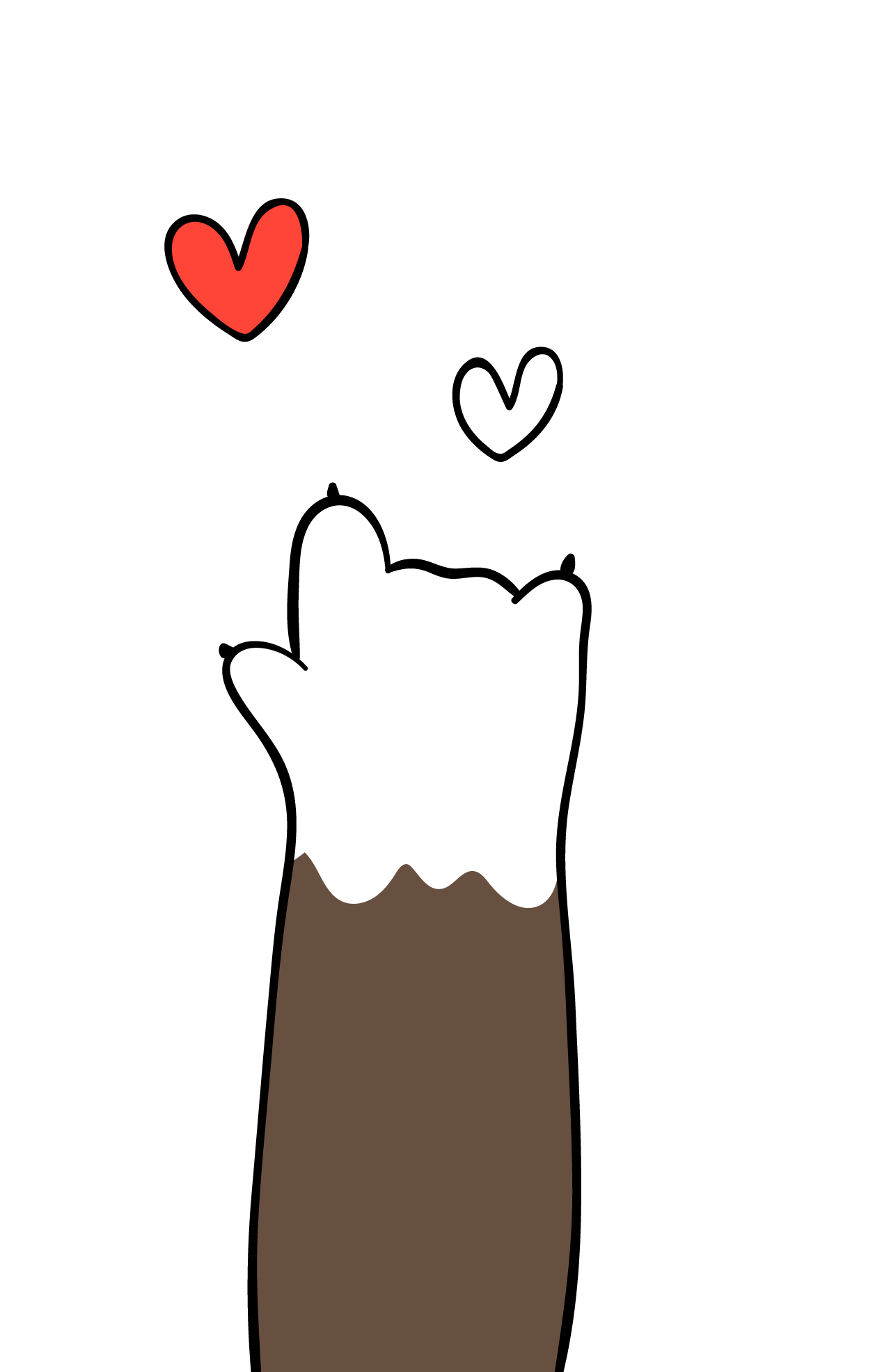 Mix well into the raw/wet food with or without raw coconut oil
For dry food: ALWAYS ADD Raw Coconut Oil or water and mix well into dry food using a spoon. Please do not sprinkle on top of food.
Do not take remedially. This product is not intended to diagnose, treat, cure, or prevent any disease.
Frequently asked questions
Can I mix this with other products?
Dynacol Zeolite can be fed together with Augustine's Superboost and Faith's Cleanse & Detox.
Do I have to use this for the rest of my pet's life?
No. We believe the best way to give supplements is to rotate them. You can add certain supplements according to the season (i.e. a Spring detox), or on a weekly basis to support well-balanced health.
Can I use this if I feed dry food?
We actually really recommend adding this to dry food!
Adding Dynacol Zeolite to dry food will Superboost their meal and help your pet detoxify from heavy metal toxins and toxins that are taken through the food.
Please mix with Coconut Oil or Water and mix well into the dry food.
Can this be used for cats?
It is excellent for cats.
Does this need to be refrigerated after opening?
No, please store in a dry place away from sunlight and humidity.
Does this Product expire?
Yes, please check the jar for the best before date.
why we love AUGUSTINE APPROVED!
Augustine Approved products are phenomenal, not only because they are fresh and 100% natural and organic, but also because they have been formulated with a strong focus on preventing diseases in our pets and increasing longevity!
Phivo (also known as the Dog Health Guy) founded Augustine Approved and he does not mess around when it comes to anything his dog Augustine consumes. Every single ingredient in Augustine Approved products is fulfilling a specific purpose to create truly all-natural and organic, quality products for dogs and humans alike.
You will never find synthetics, fillers, chemicals, colourings, preservatives, grains, or GMOs in any of the products!
Augustine and Phivo have gone out of their way and insisted that their products are strictly regulated under human food standards which means it's actually human food for dogs!
Their passion is to raise a new generation of dogs with superior health! SUPERDOGS!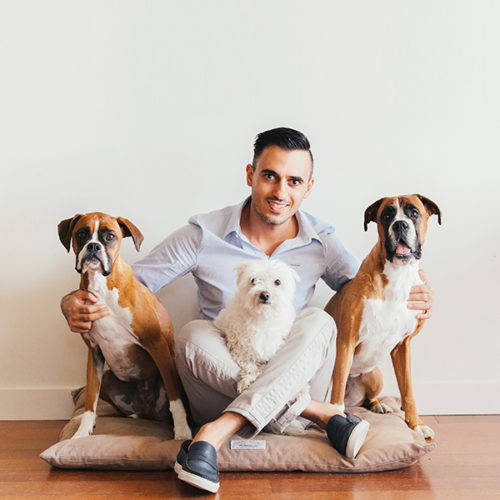 The inspiration and driving force behind "Augustine Approved" is Augustine, a beautiful, thriving Boxer and furry best friend to Phivo, the founder of the company.
The story of Augustine and Phivo is very similar to how most of our pet health journeys begin.

It all began back in 2010 when Augustine was a puppy, having constant stomach issues and not being her best self. After many vet visits, Phivo began researching the pet food industry and took Augustine's health into his own hands.

Wanting the best for Augustine, he invested an incredible amount of time into research and eventually Augustine Approved was born! Everything recommended and produced by "Augustine Approved" needs to be tested and approved by Augustine herself first.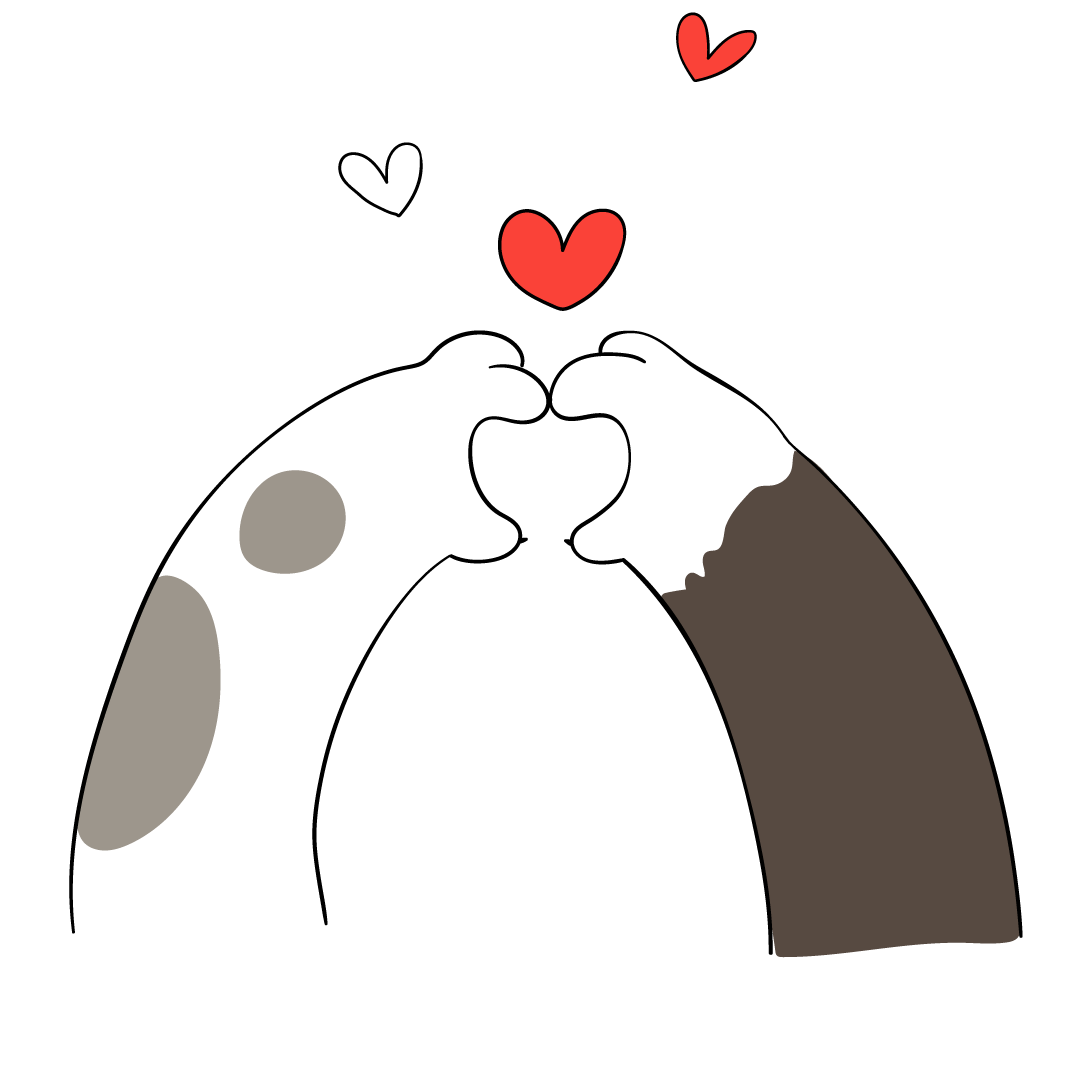 BE Worry-free with truly natural pet products!