Can quickly soothe sore and itchy skin as well as promote skin health. Helps relieve sharp and stinging pain from dry and itchy skin, calming down your pet and making them feel more comfortable.
Helps to speed the healing process of burns, bruises, wounds, hot spots, skin abrasions and scrapes by stimulating the circulation of oxygenated blood to the cells that need repairing.
Great addition to your pets first aid kit in case of skin trauma. Have it on hand while spending time outside, camping, hiking, at the dog park, and near areas with mosquitos, black flies and other insects.
safe, effective, and natural solutions
for pet health concerns
Adored Beast ingredients aren't just human-grade, they are professional human-grade which means they are the best quality human grade ingredients that you can imagine!
FREE of fillers, grains, synthetics, GMO and other health depriving ingredients!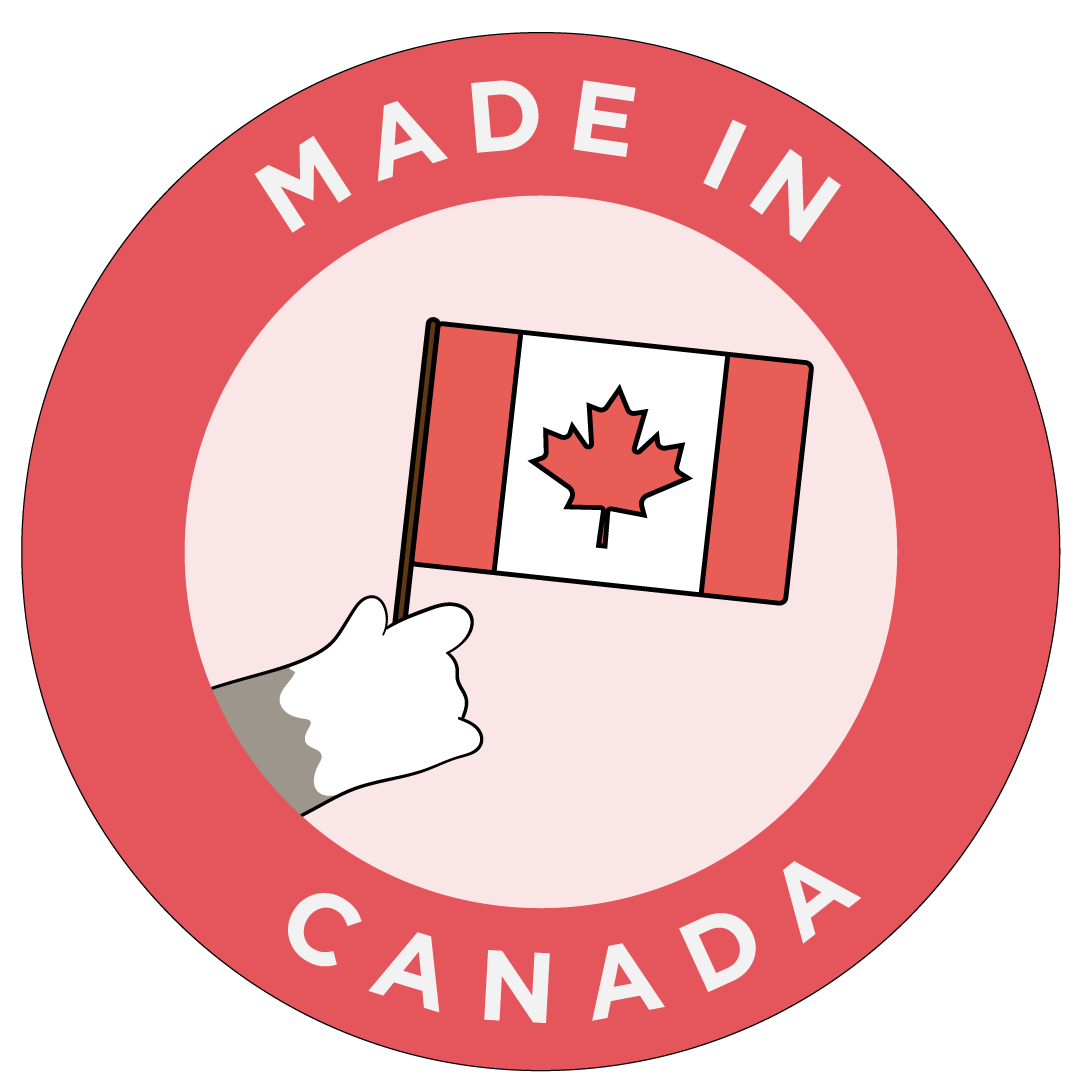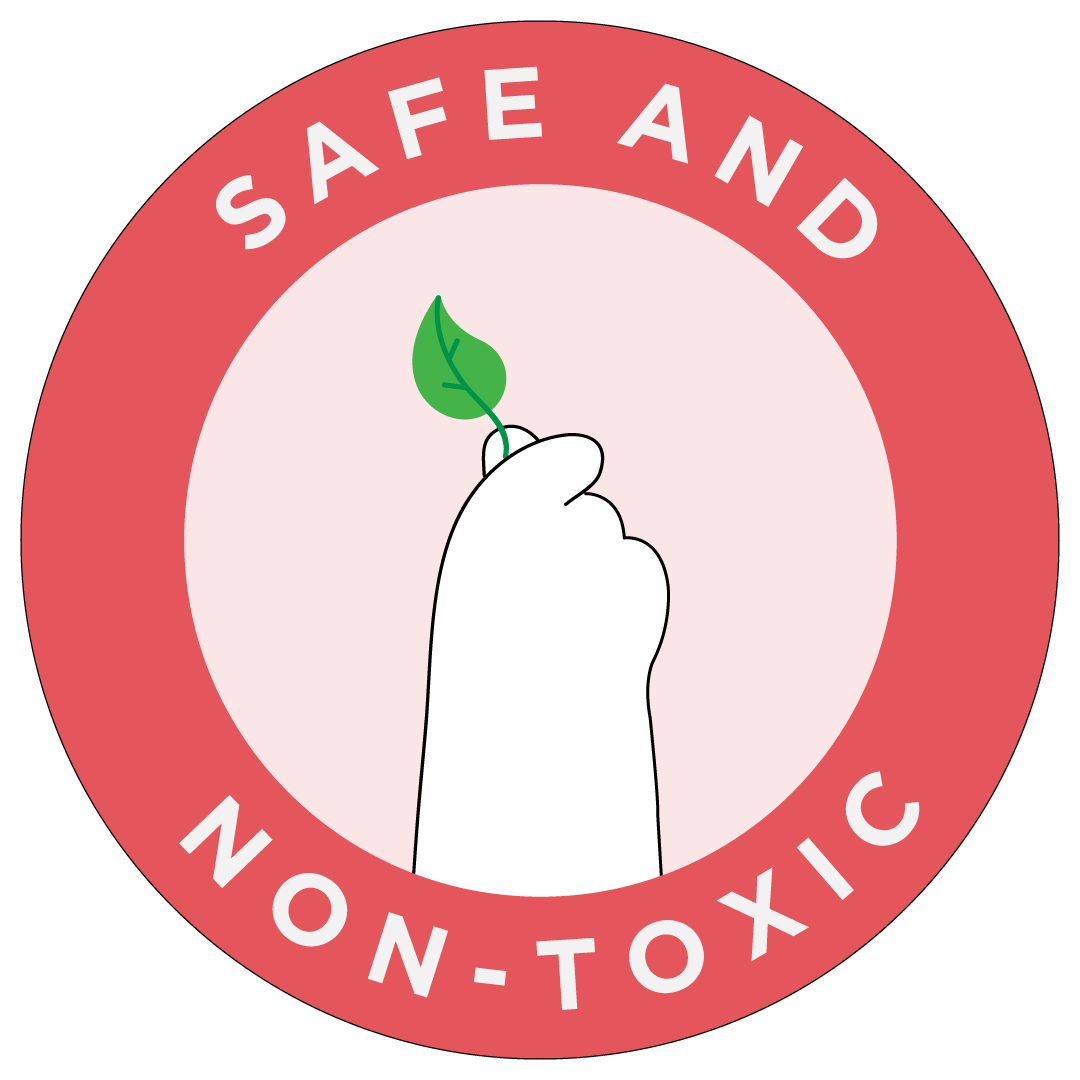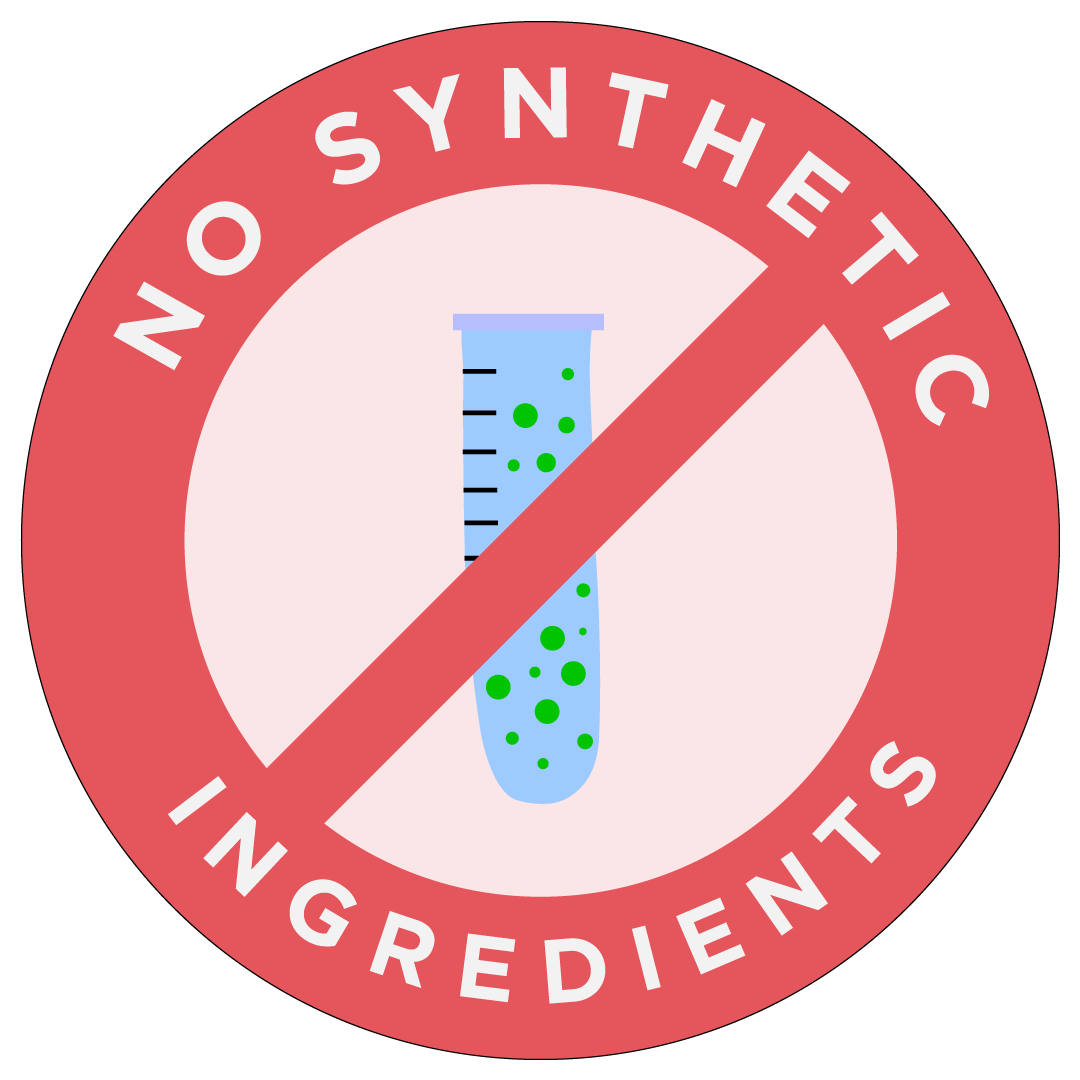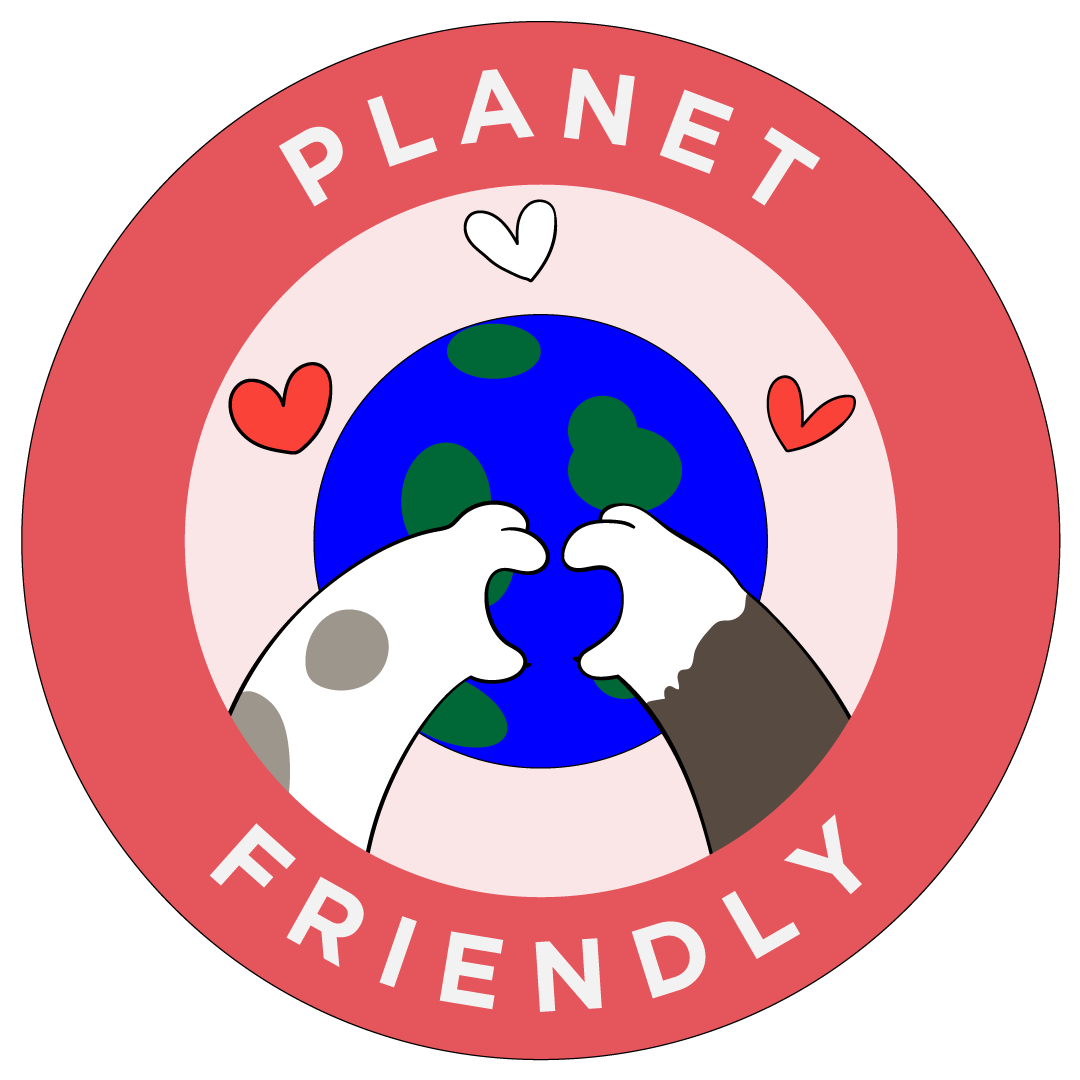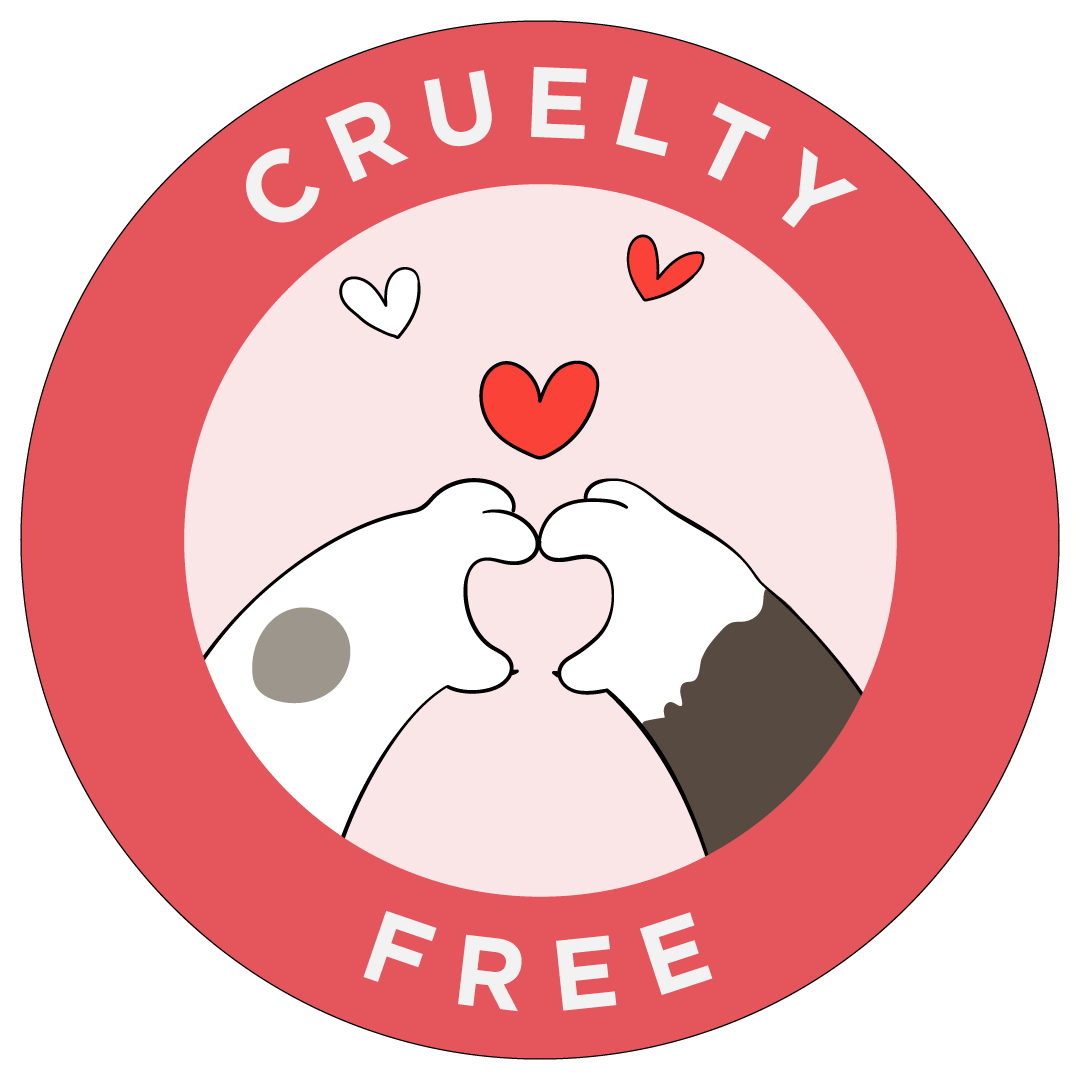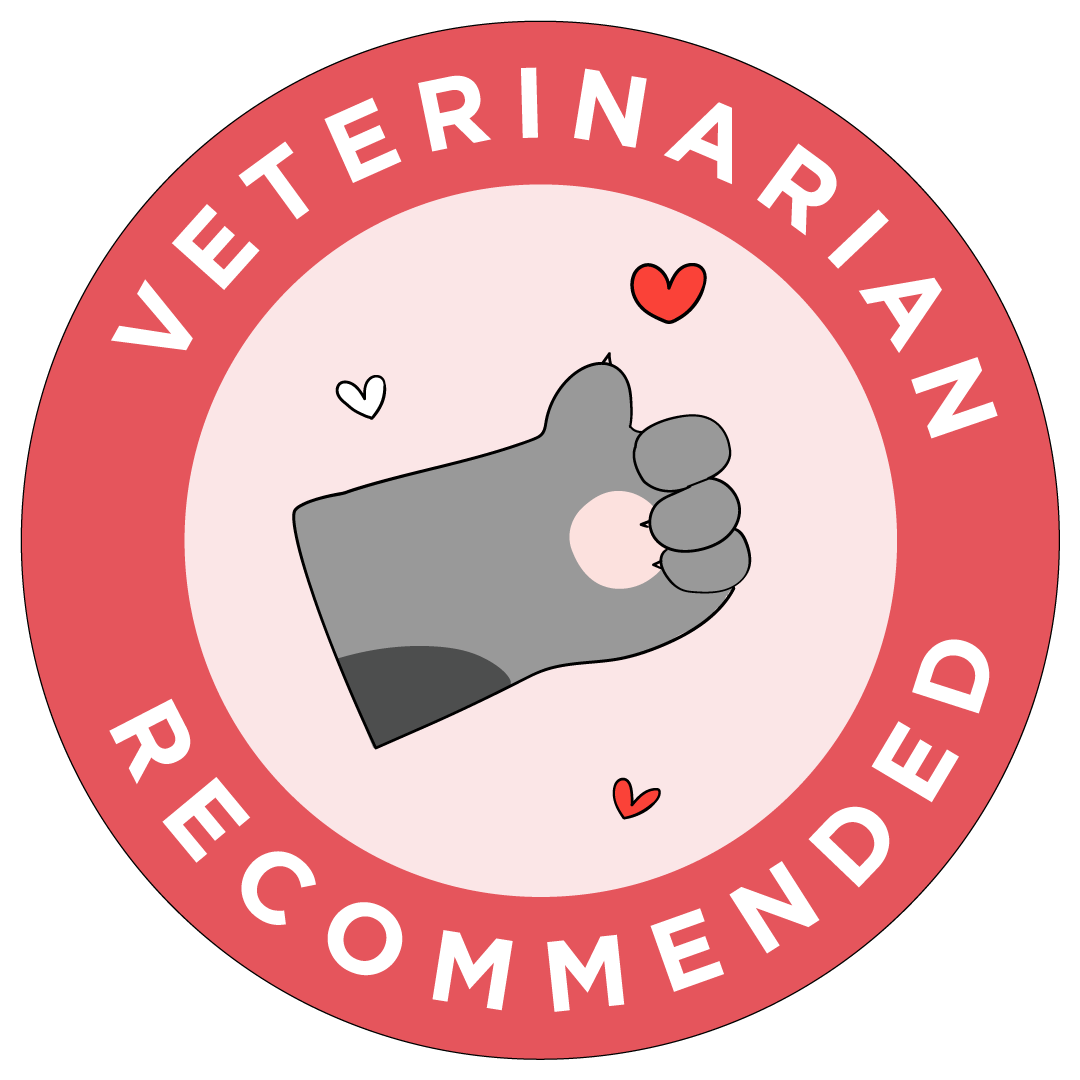 why is the owies & oopsies spray important?
Natural wound care has been shown to be a more effective and faster healing aid that is also much safer to use on our animals.

Be worry-free when it comes to healing your pet's wound, Owies & Oopsies does not contain harmful chemicals or additives that could irritate your pet!

Owies & Oopsies is an important addition to your pets first aid kit. Be prepared for any type of skin irritations and enable yourself to help your pet feel comfortable right after skin trauma occurs.

By using natural wound care products, you are fundamentally protecting your pets overall health and saving them from harmful side effects that often follow after using traditional medicated creams.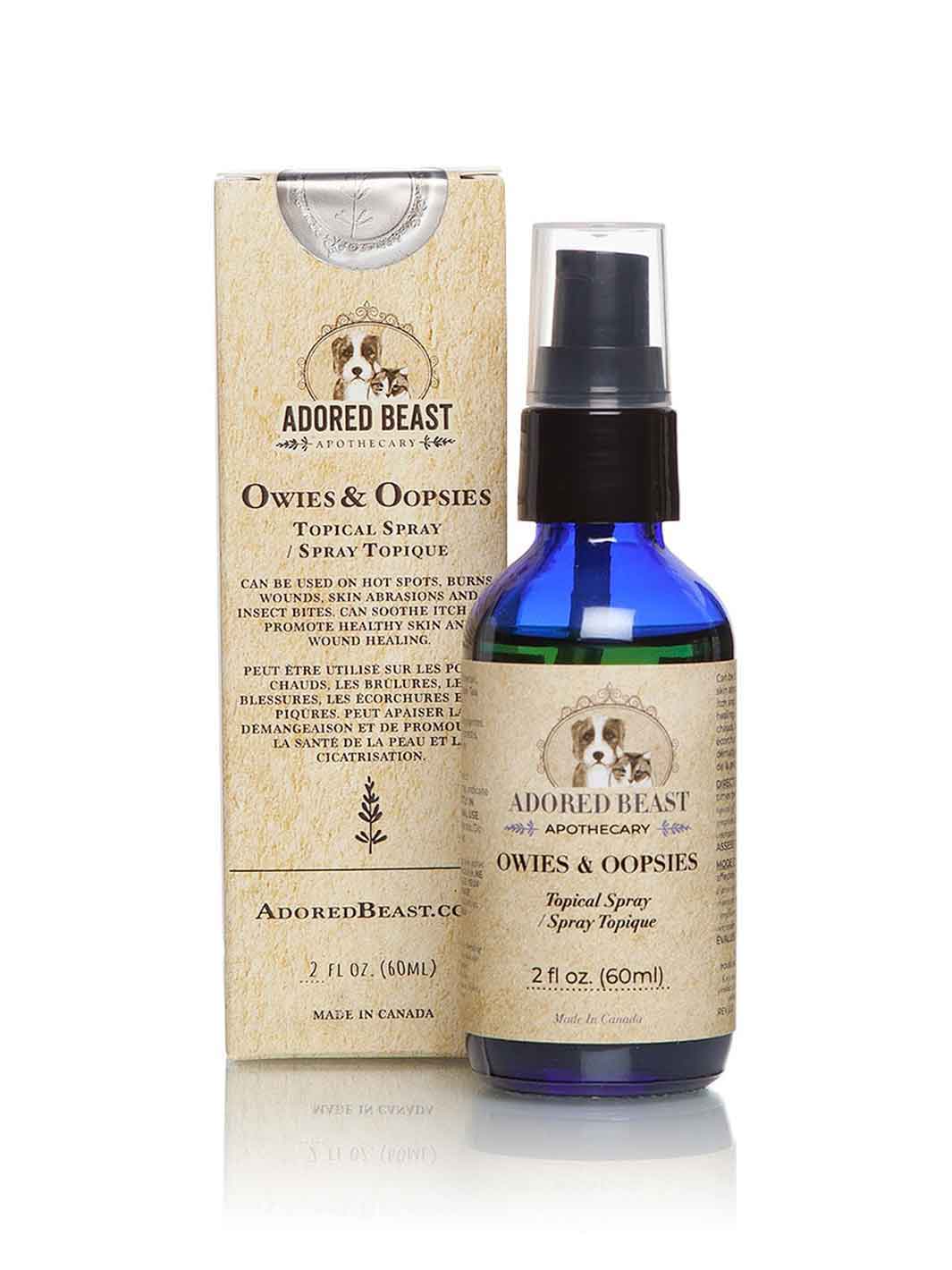 what makes adored beast products different?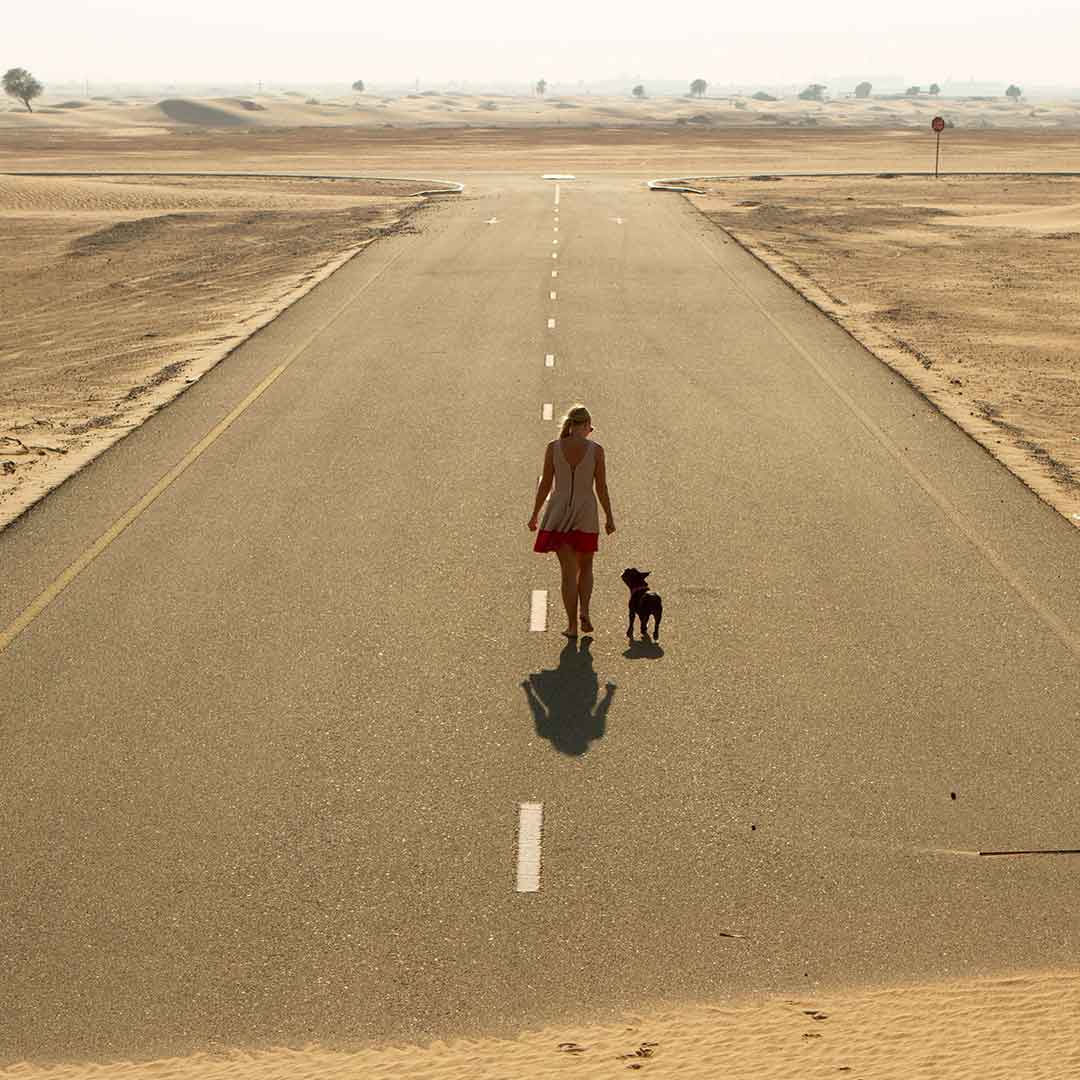 Adored Beast products are focused on healing the body as a whole, rather than just masking symptoms. The products are simple solutions that aid in fundamentally healing the body and creating long term, vibrant health the natural way, without any side effects.

Professional human-grade means the ingredients aren't just human grade, but they are the best quality human-grade ingredients that you can imagine! Unlike other products, Adored Beast uses only the highest quality ingredients and absolutely no fillers!

Clinically tested for over a decade! Safe & Non-Toxic solutions for your pet to keep you worry free!
Herbal Tinctures of Horsetail, Hypericum, Calendula, Hydrastis, Green Tea combined in a base of Witch Hazel.
All ingredients are professional human grade.
Equisetum Arvense (Horsetail)
Is used as an anti-inflammatory and can help stabilize scar tissue
Used on burns, wounds and sores
Hypericum (St Johns Wort)
Aids in soothing skin, reducing skin irritation and insect bites
Helps to speed the healing process of burns, bruises, and scrapes by stimulating the circulation of oxygenated blood to the cells that need repaired
Helps against dandruff
Helps relieve muscle strain and tension
It's a herbal plant that contains natural anti-inflammatory, antibacterial, antifungal and antiviral properties
Improves tissue regeneration in wounds
Used to tone and restore the health of the nerves
Calendula (Herbal Marigold)
Helps speed up recovery and is a great source of vitamin E & A
Known as the greatest healing agent
A first-aid go-to for abrasions, injuries
Hydrastis (Herbal Goldenseal)
Accelerates the healing process of cuts, scrapes and bites by increasing flow of blood and oxygen to the area
Helps relieve pain from dry and itchy skin
Reduces inflammation due to anti-inflammatory properties
One of the most beneficial herbs for red, itchy skin, hot spots, dandruff, and rashes

Treats skin conditions such as eczema, ringworm



Antibacterial properties
Is rich with antioxidants and has antibacterial and antiviral agents to help prevent infection
Antioxidant, anticancer, anti-inflammatory, antibacterial, and antiviral properties
NOTE: White/Light Colored Dogs Beware ... You may get some green staining on your fur due to the green tea ingredient! But don't worry, it's only temporary!
Natural cleanser
Relieves inflammation
Reduces skin irritation and helps soothe skin
Protects against skin damage
May help in preventing infection
Naturally reduces acne, insect bites, blisters
Antioxidant & Astringent
WHAT'S NOT IN ADORED BEAST?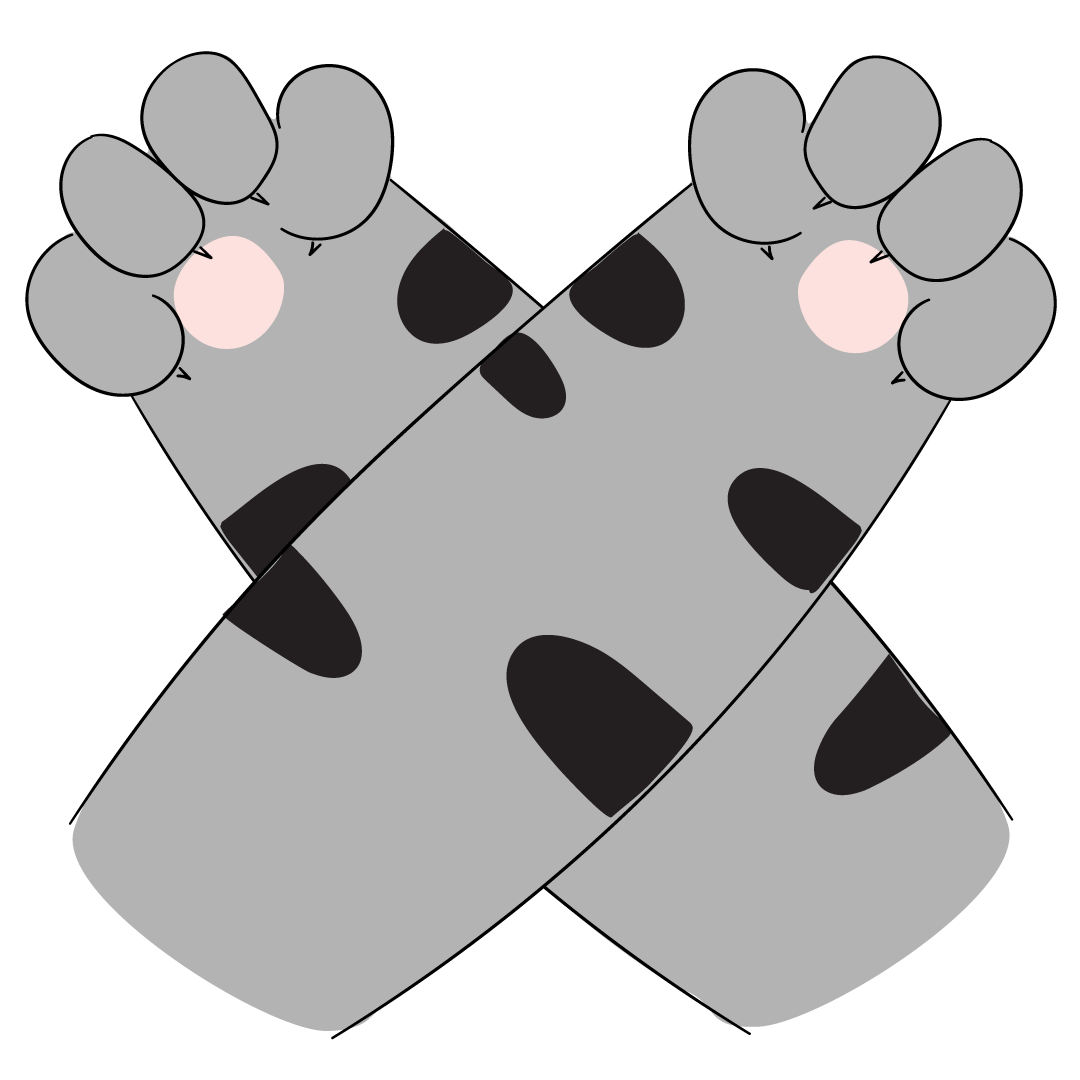 Free of molds, chemicals and heavy metals. Toxic preservatives need not apply.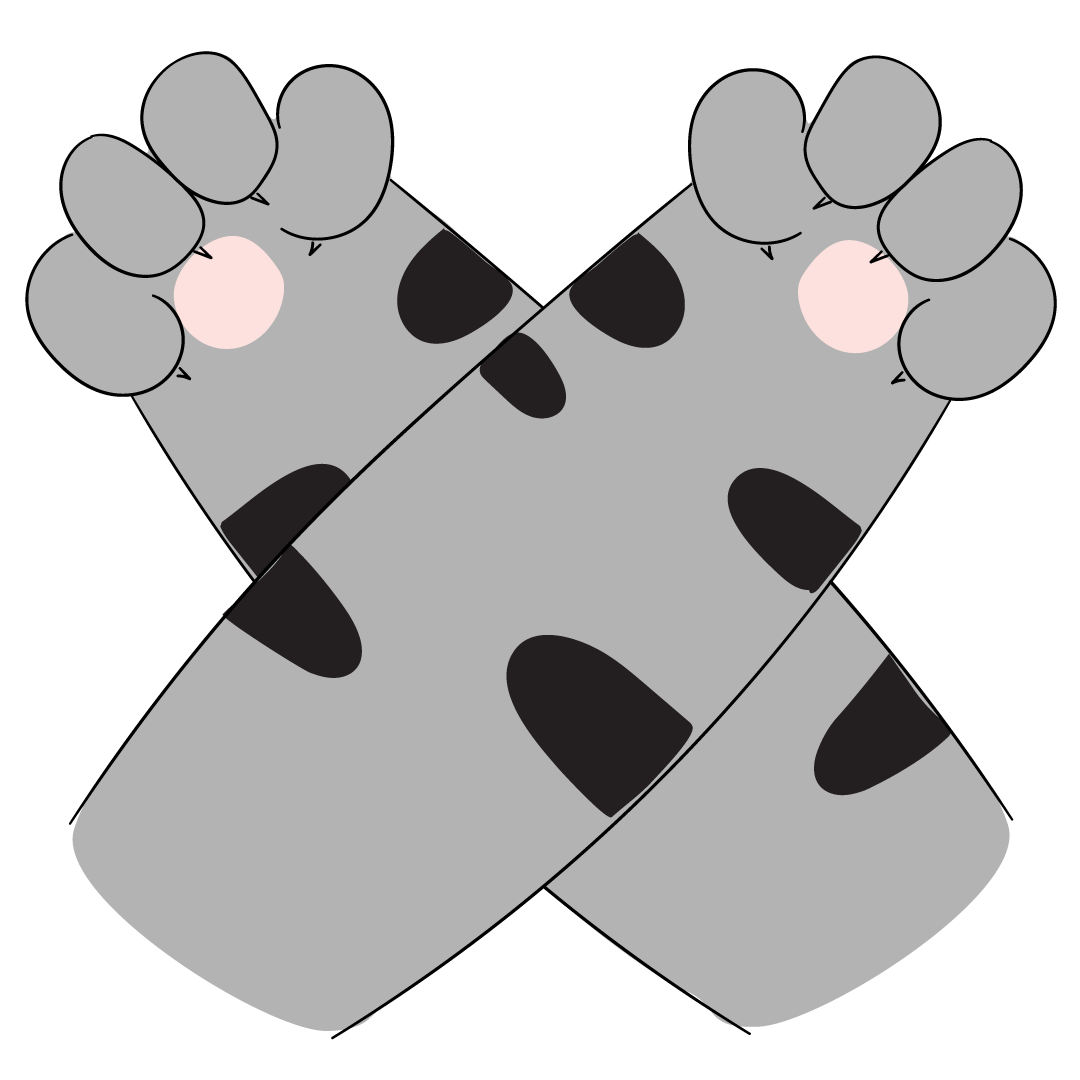 No grains, wheat, barley, peanuts, rye, or oats. Nothing to irritate such allergies.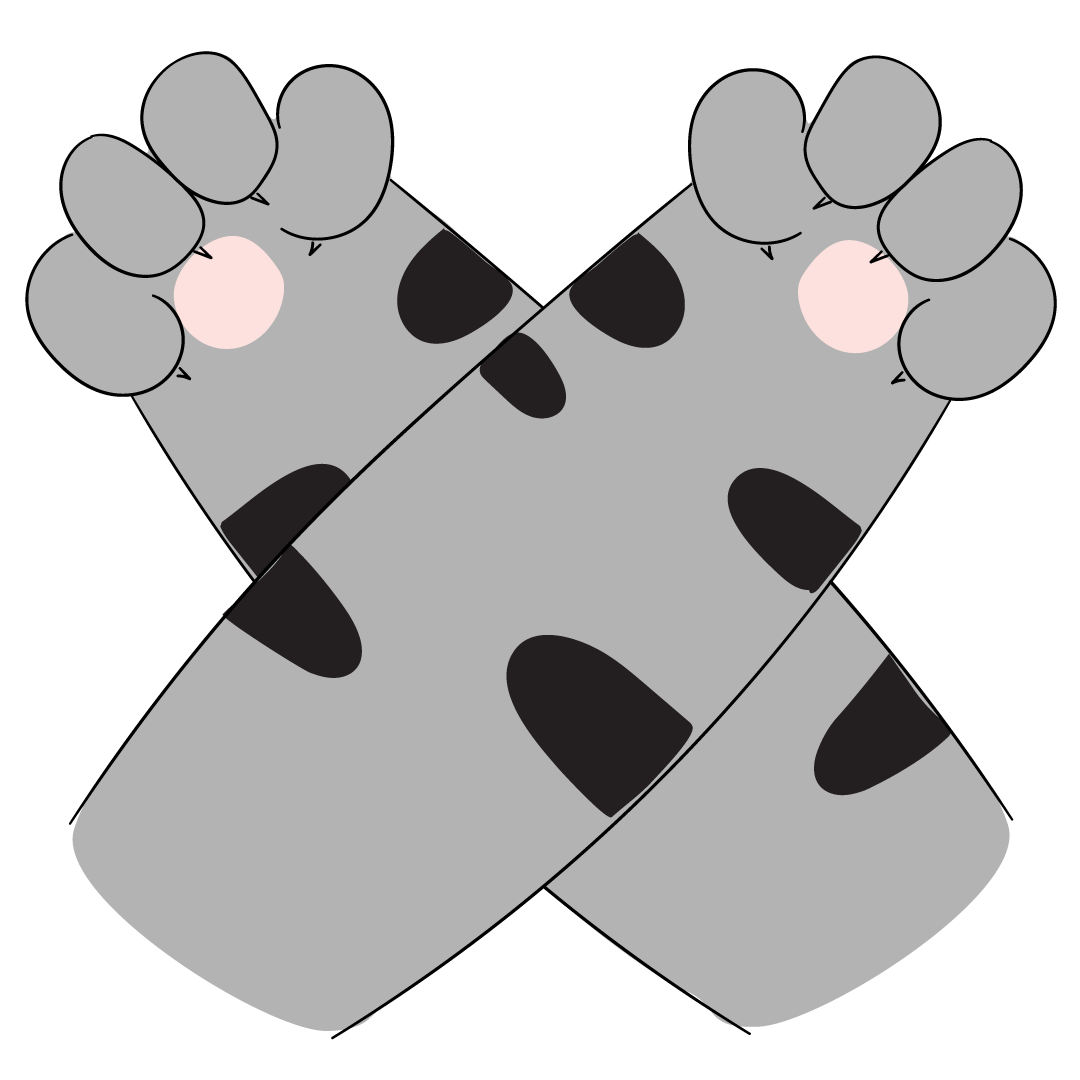 Every ingredient in Adored Beast products is a 100% pure, active ingredient. There are no fillers.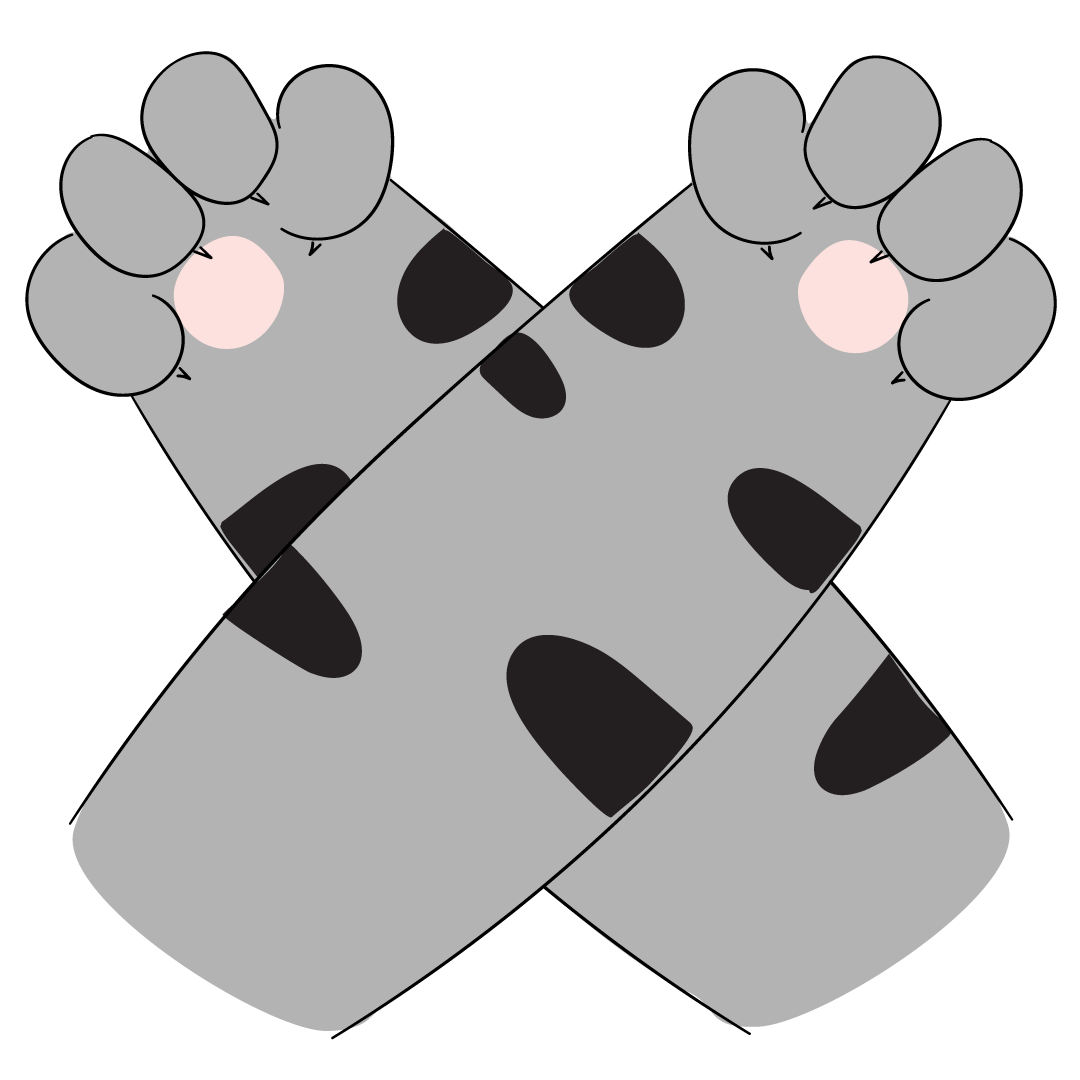 The ingredients used are all-natural vitamins and minerals, nothing synthetic. EVER.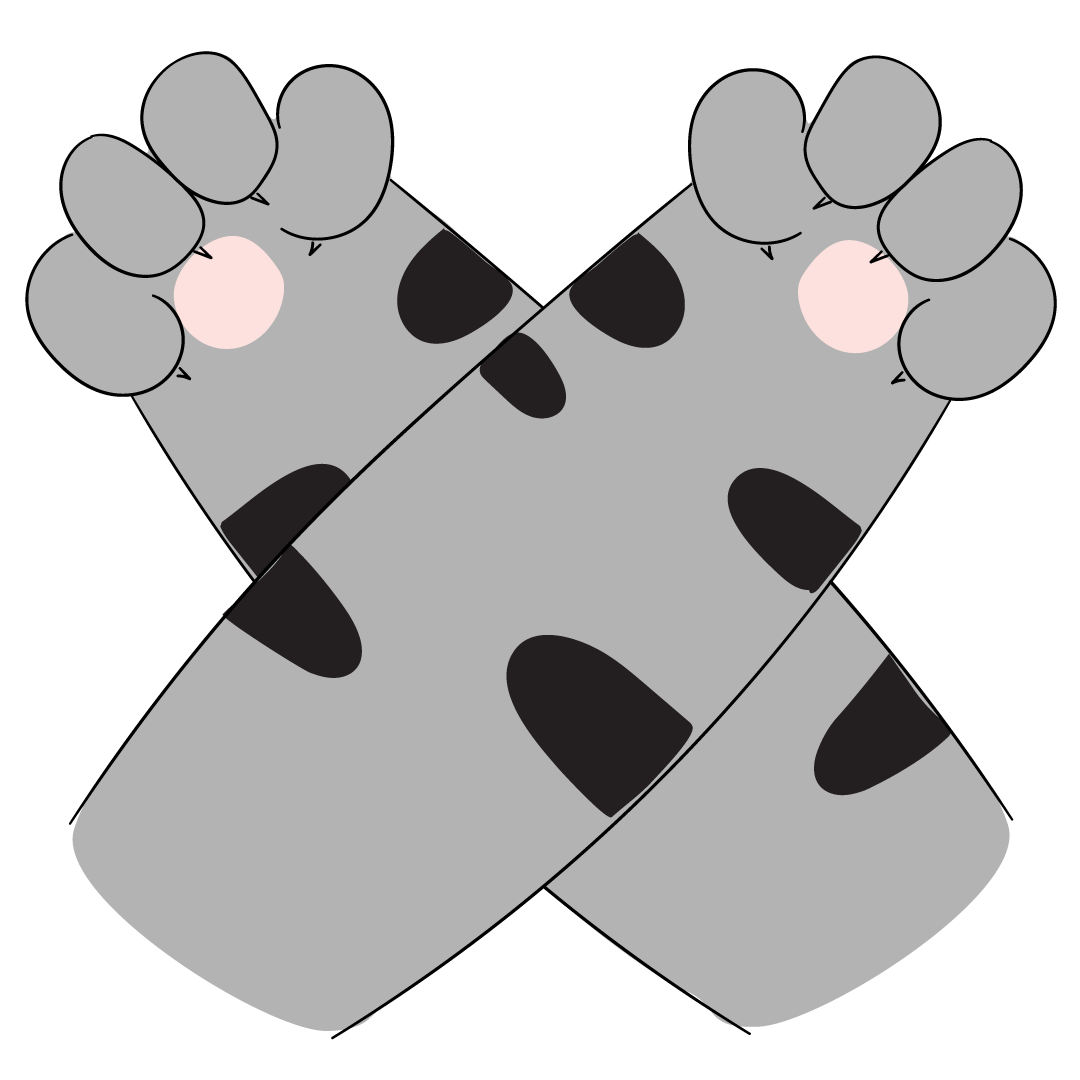 All of the ingredients are sourced from non-GMO farms. No pesticides or herbicides are used either.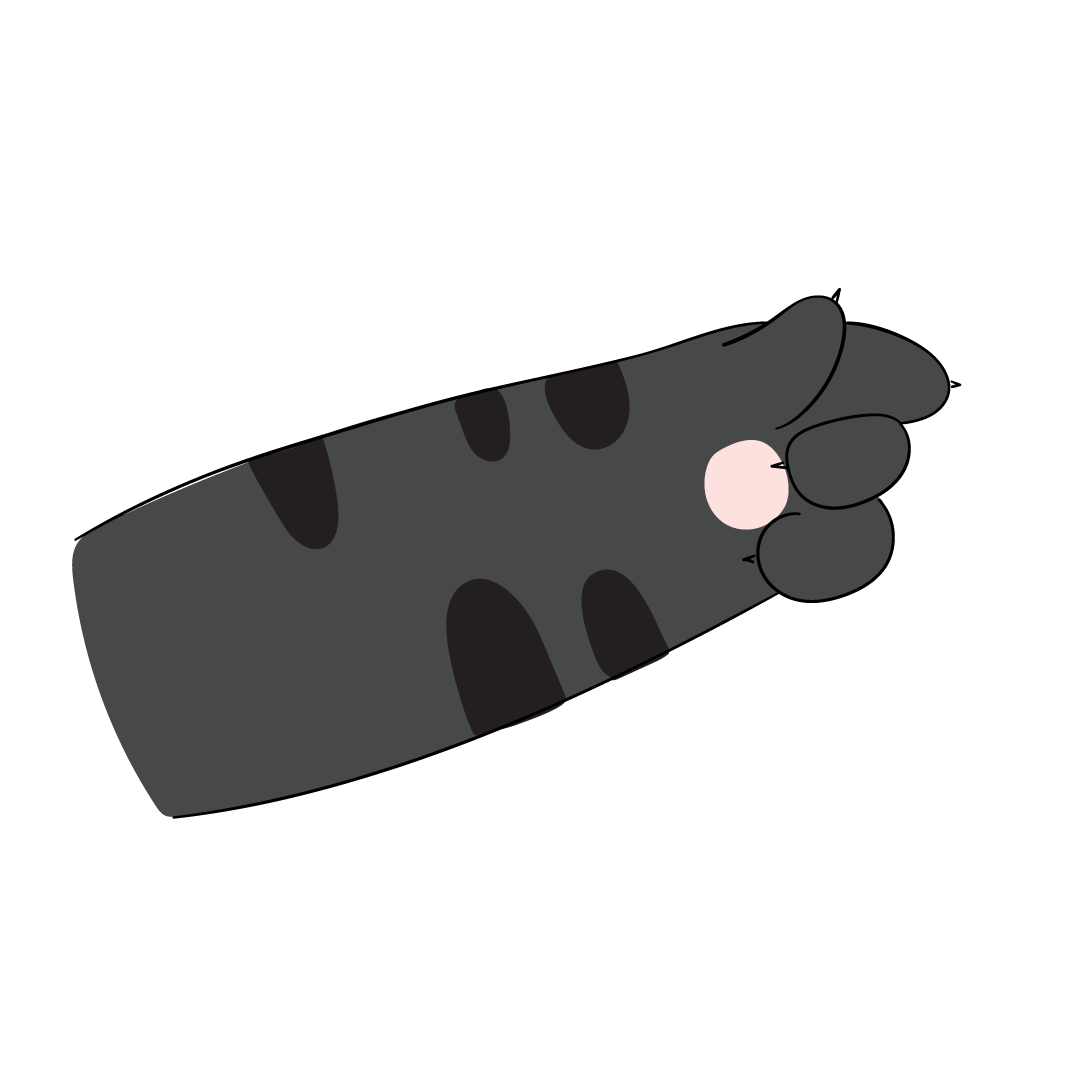 WHEN TO USE the owies & oopsies spray:
Hot spots, insect bites, wounds, cuts, abrasions, inflammation of the skin.

Great solution at the first signs of any type of skin irritation or skin trauma.
how TO USE the owies & oopsies spray:
Spray on affected area 2-3 times per day

Try to avoid having your pet lick the topical off before it gets a chance to soak in.

DO NOT spray directly in eyes or mouth.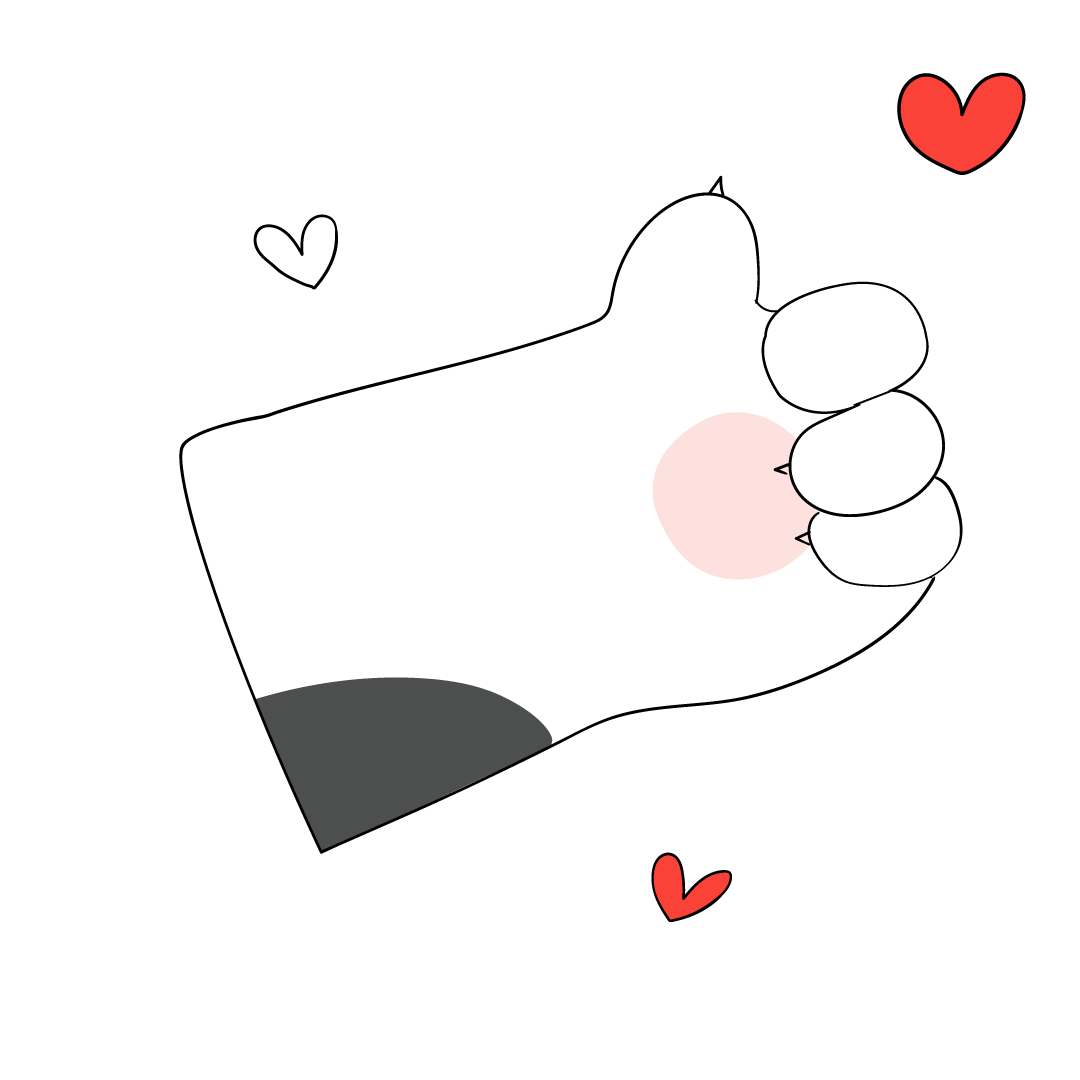 In chronic cases where symptoms do not begin to improve within 10 days, it is best to consult your veterinarian.
Please note this formulations DOES NOT contain Apple Cider Vinegar. This spray can be used on open wounds.
Frequently asked questions
Each bottle contains 60 ml of liquid and equals 480 sprays per bottle.
Can I use this on my Cat or Horse?
Yes, Owies & Oopsies is safe to use on cats and horses.
Will this sting if I use it on open skin?
This formula contains only soothing ingredients. There are no strong acids which can sting. It is ok to use on open or raw skin.
is it okay for my dog to lick it off?
The ingredients in Owies & Oopsies are all safe for your dog to consume, but it is a topical product and not meant for ingestion. Try to keep your pet from licking it and allow the spray to be absored into the skin.
why we love Adored beast!
Adored Beast is one of our absolute favourite pet health brands for a very good reason!
Many pet parents (including us) accredit Adored Beast with helping their pets overcome health issues that were not responding to conventional treatments as well as restoring true, long-lasting health in their pets.
Adored Beast has made it their mission to find the most natural and gentle, yet incredibly effective solutions to your pets health issues.
Years of clinical experience and research have gone into developing the products. There is hardly any other brand that is as ethical when it comes to sourcing ingredients and formulating products!
We are extremely proud and grateful to be able to offer Adored Beast products to the animals of the UAE!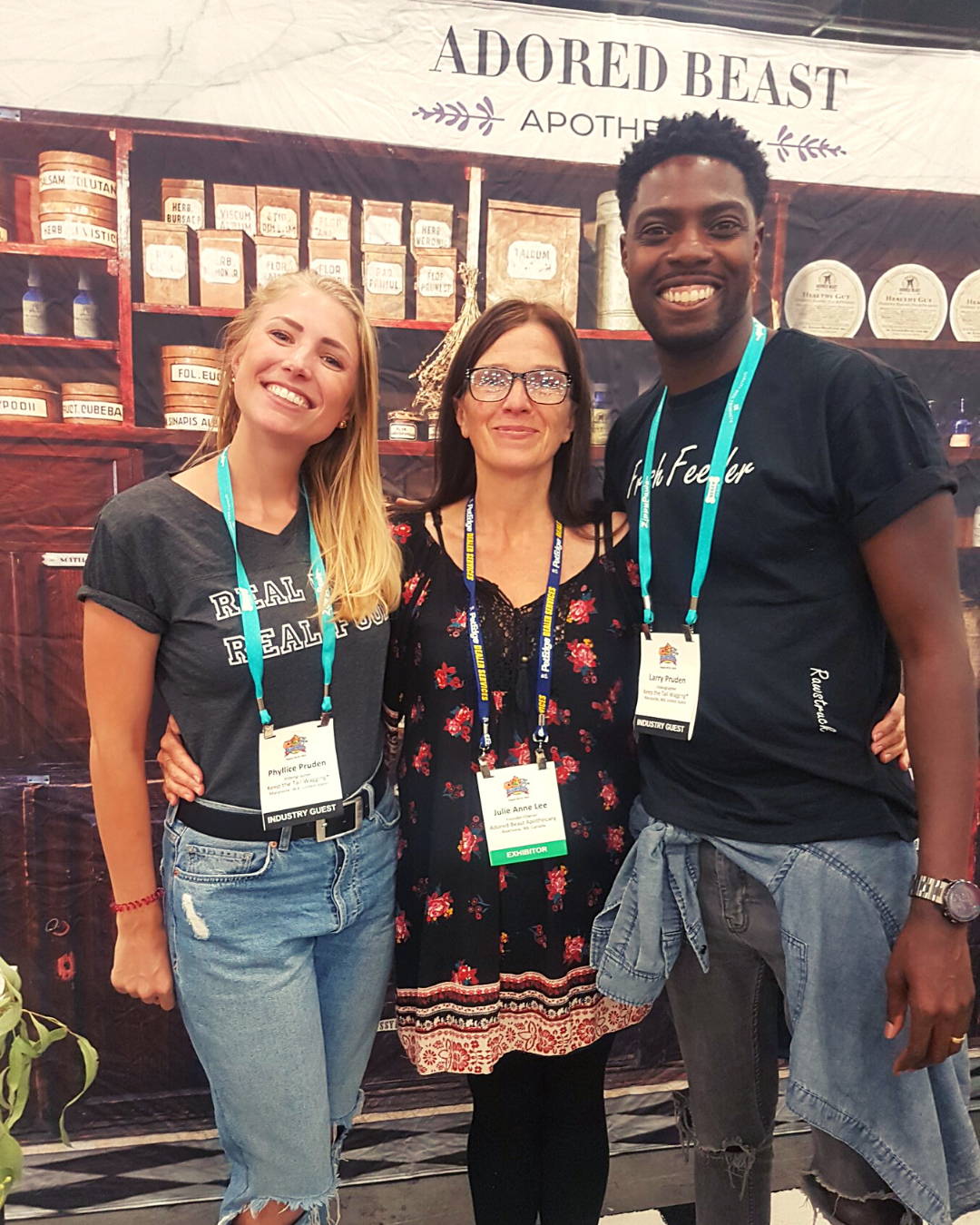 Julie Anne Lee, DCH, the founder of Adored Beast has been a pioneer in the holistic pet health space for decades. Since graduating from the Vancouver Academy of Homeopathy in 1997, Julie has studied with some of the most renowned homeopaths worldwide and has run her own strictly holistic veterinary practices in North America.
Julie is an incredible mentor to us and we are incredibly grateful that pets around the world benefit from her determination to help our pets live healthier lives!
We could listen to Julies stories for hours and hours, learning about her journey of becoming a holistic veterinarian and homeopath, being inspired by her stories of changing Canada legislation to create a more natural approach to pet health care.
Julie has been the owner and practitioner of some of the busiest and long-standing holistic Veterinary Hospitals and Clinics in North America, an instructor at the College of Animal Homeopathic Medicine, lecturer for the American Homeopathic Veterinary Association, British Homeopathic Veterinary Surgeons Association and many more over the last 20 years.
In 2019 we visited Adored Beasts production facility in Canada and saw with our own eyes how Adored Beast products are made and we were absolutely amazed.
Only the highest quality ingredients and absolutely no fillers are used in Adored Beast products! Everything in the bottle has a specific job to do and is only used to the benefit of your pet! Julies ethics when it comes to the products and who she works with are incredible!
Reason for purchase:
I noticed my dog had itchy skin (red spot) few days after we got her back from boarding. I immediately consulted Pawdega and recommended to use Owies & Oopsies Topical Spray aling with gut soothe.
How this product helped::
My dog was less itchy in few days and I noticed red spots fading and sore were drying quickly
PAWDEGA Experience :
Definitely helpful🥰🥰…atleast no more frequent vet visit
Best Decision Ever! Thanks Pawdega 😇
Can't thank enough Pawdega for having products that's purely holistic 🥰😇😊
it's now my go-to solution for my dog's health 🤗🤗🤗
Thank you for sharing Constela! Our Pawdega team continues to invest heavily in our pet health education to provide you with the best advice and the safest pet products available. We are so happy to hear you are enjoying our holistic pet products. We wish your pets continued health and wellness!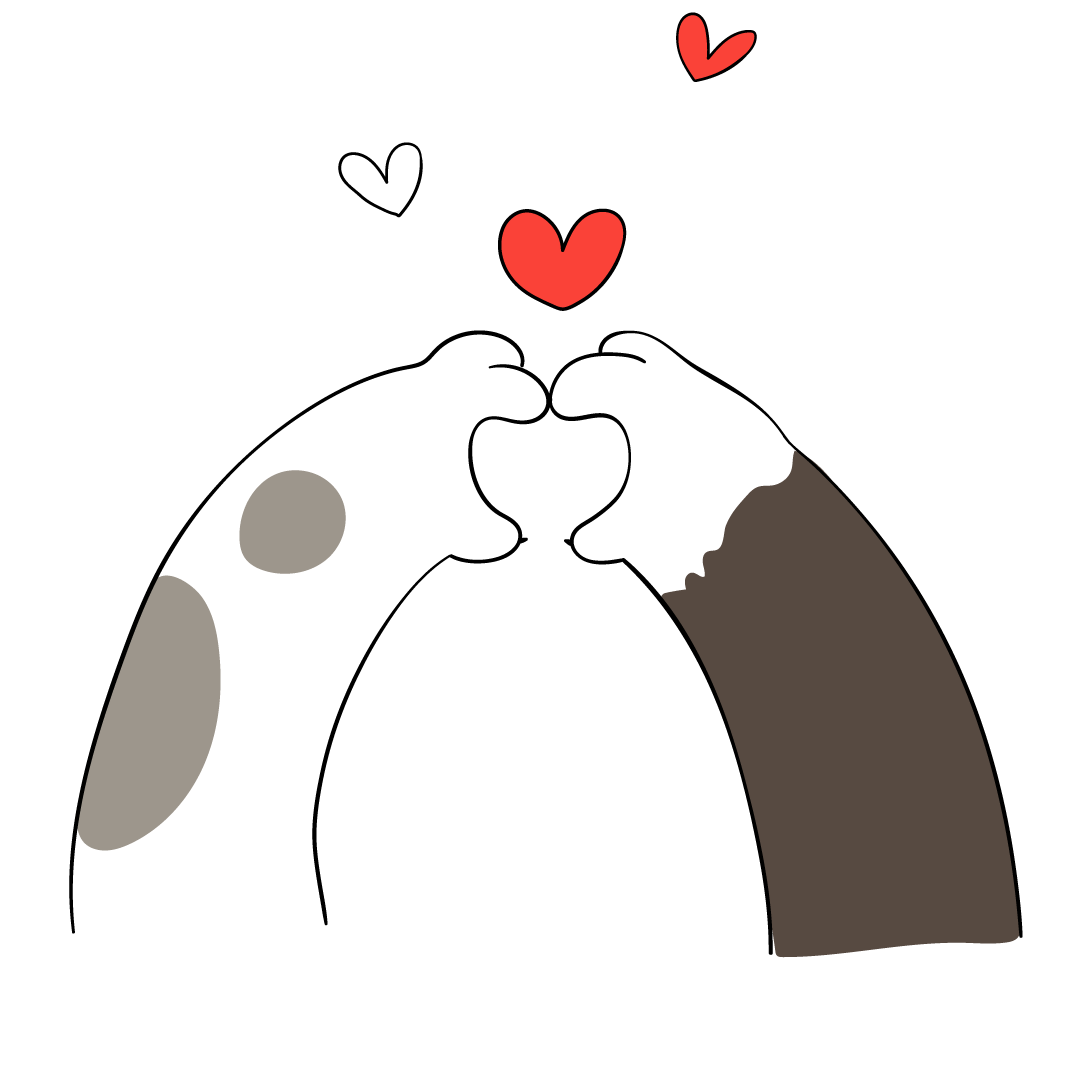 BE Worry-free with truly natural pet products!