Repel Fleas & Ticks
in a poison-free way
Nature's Protection products repel and are not absorbed into the blood stream unlike common chemical flea and tick options. The scent of the combined oils smell pleasant to humans but is loathed by fleas and ticks. Therefore, the fleas and ticks are repelled.
There are many side effects of commonly used chemical flea and tick products. Commonly sold flea & tick products have been linked to seizures, skin concerns, and even death. Choose this Safe & Non-Toxic alternative to avoid risky side effects!
finally 100% safe and natural
herbal flea & tick option
Dr. Bob Goldstein has carefully selected the three best natural ingredients, making these products effective and protective powerhouses. The special combination of Virginia Cedar, Peppermint and Almond Oil works well on repelling both fleas and ticks and is safe for animals, the environment and humans too!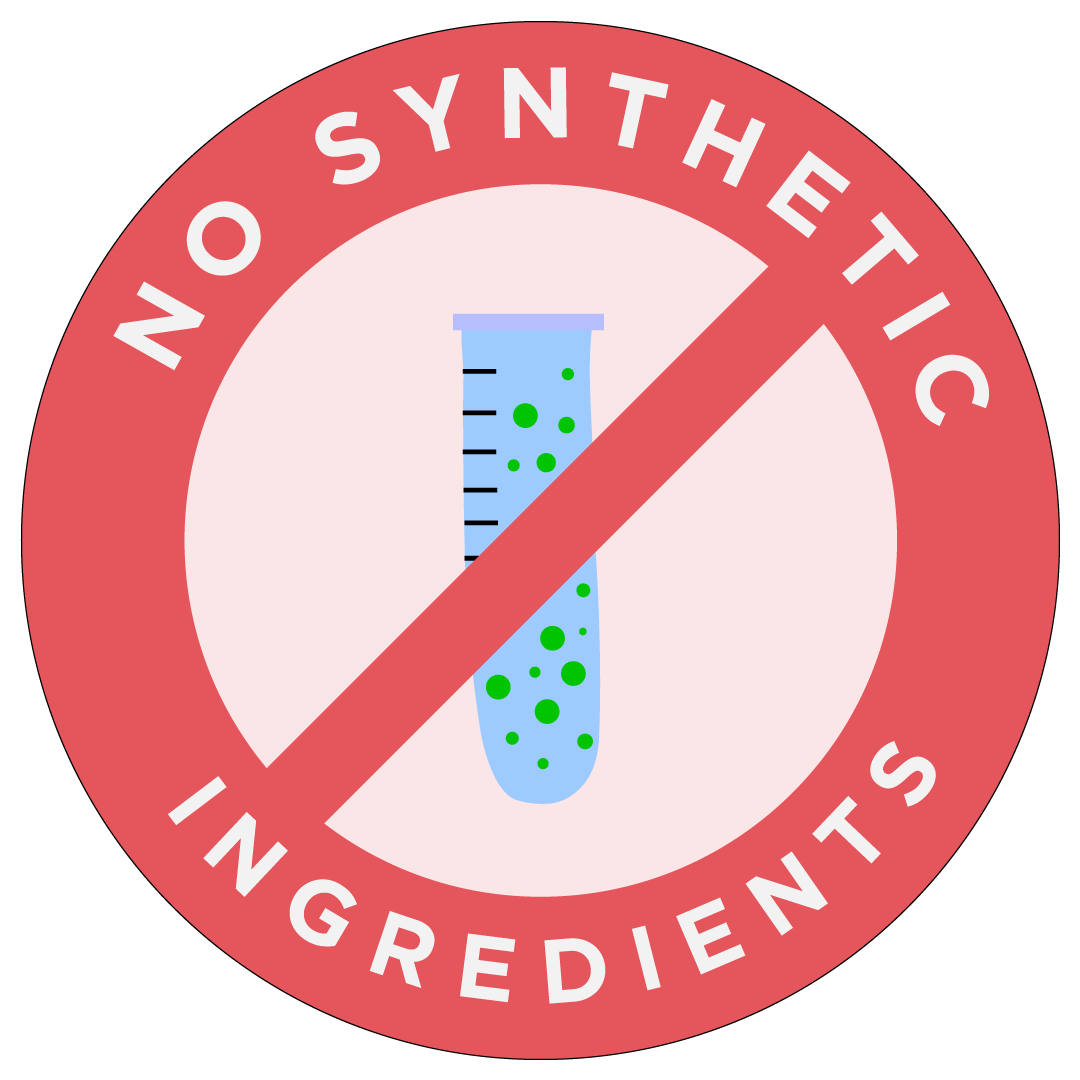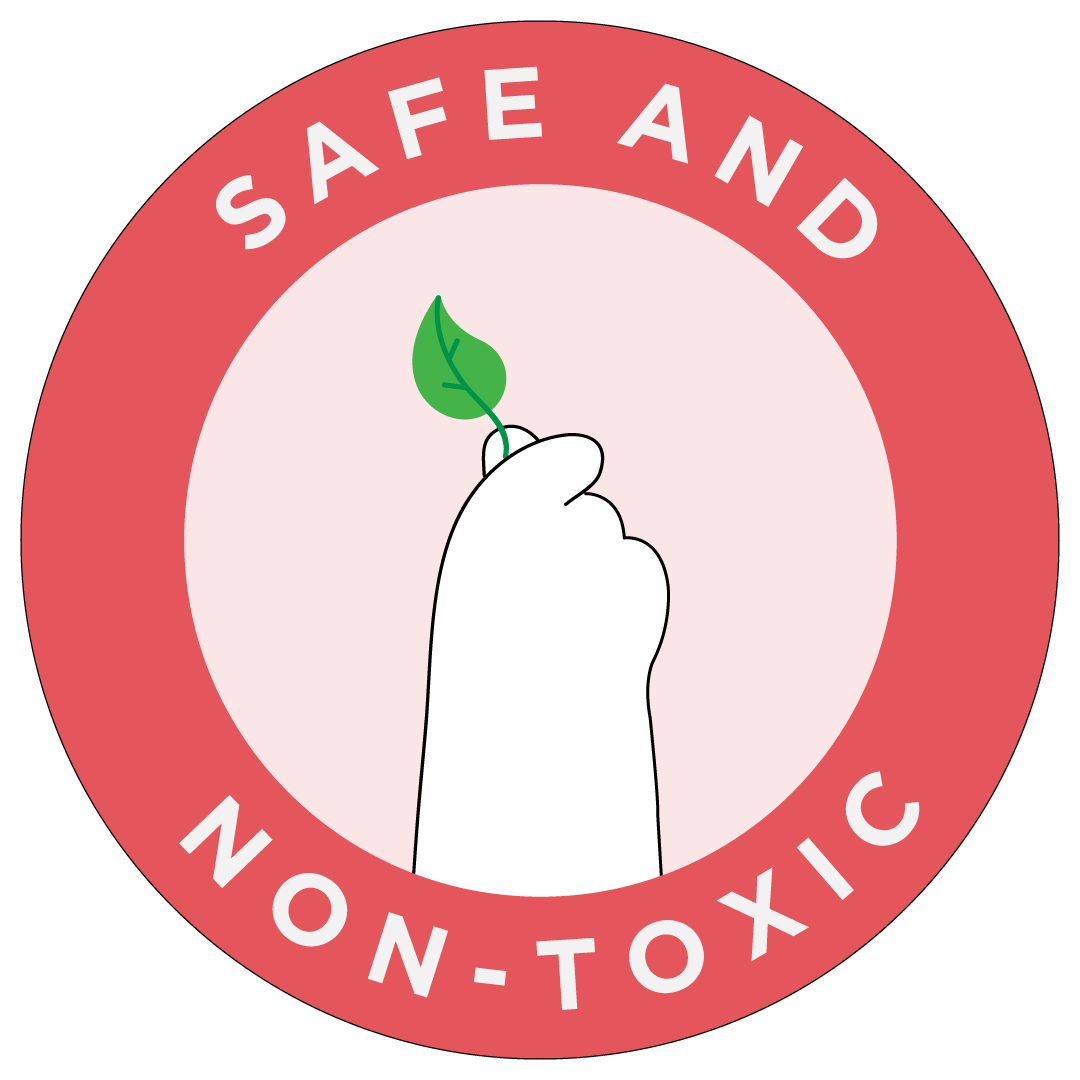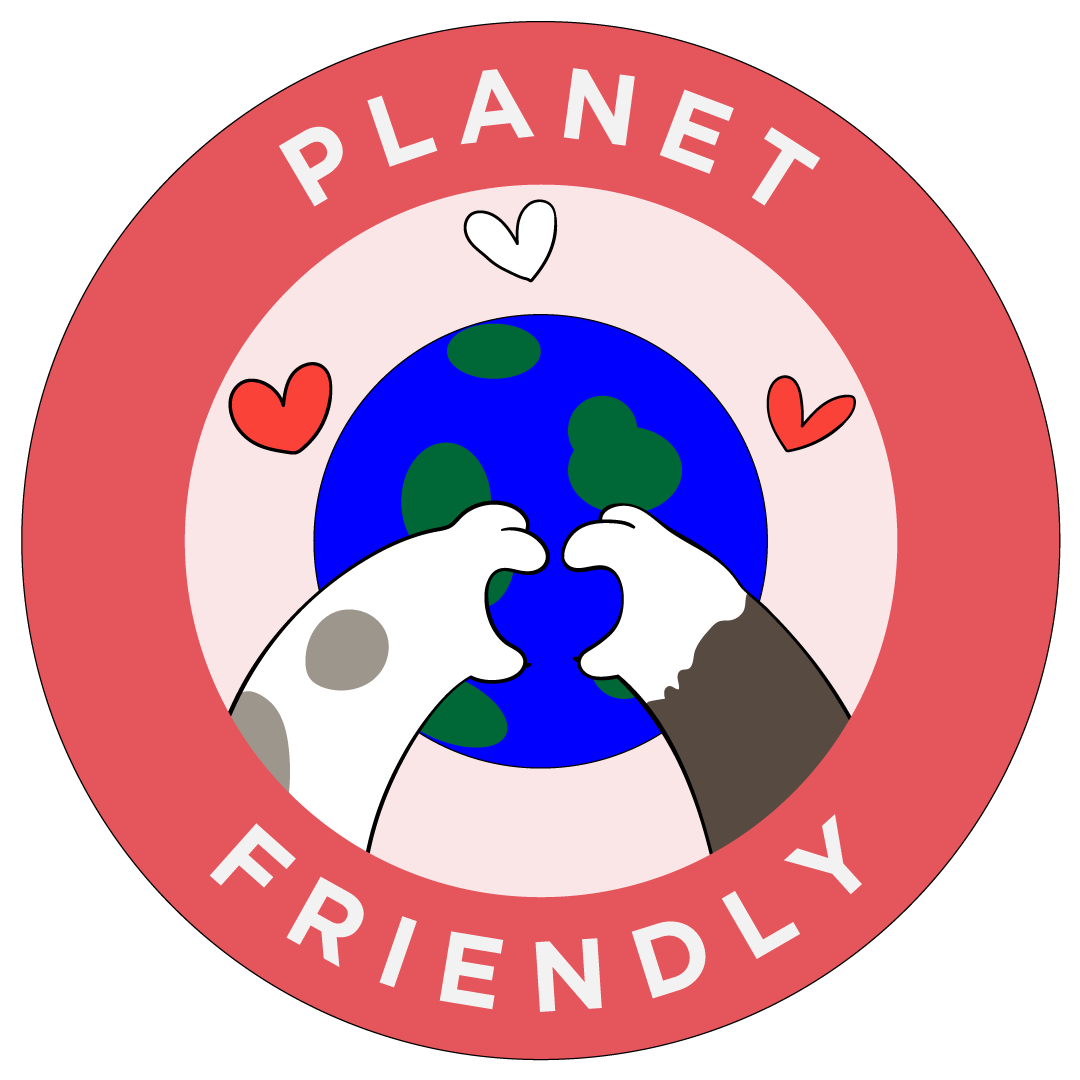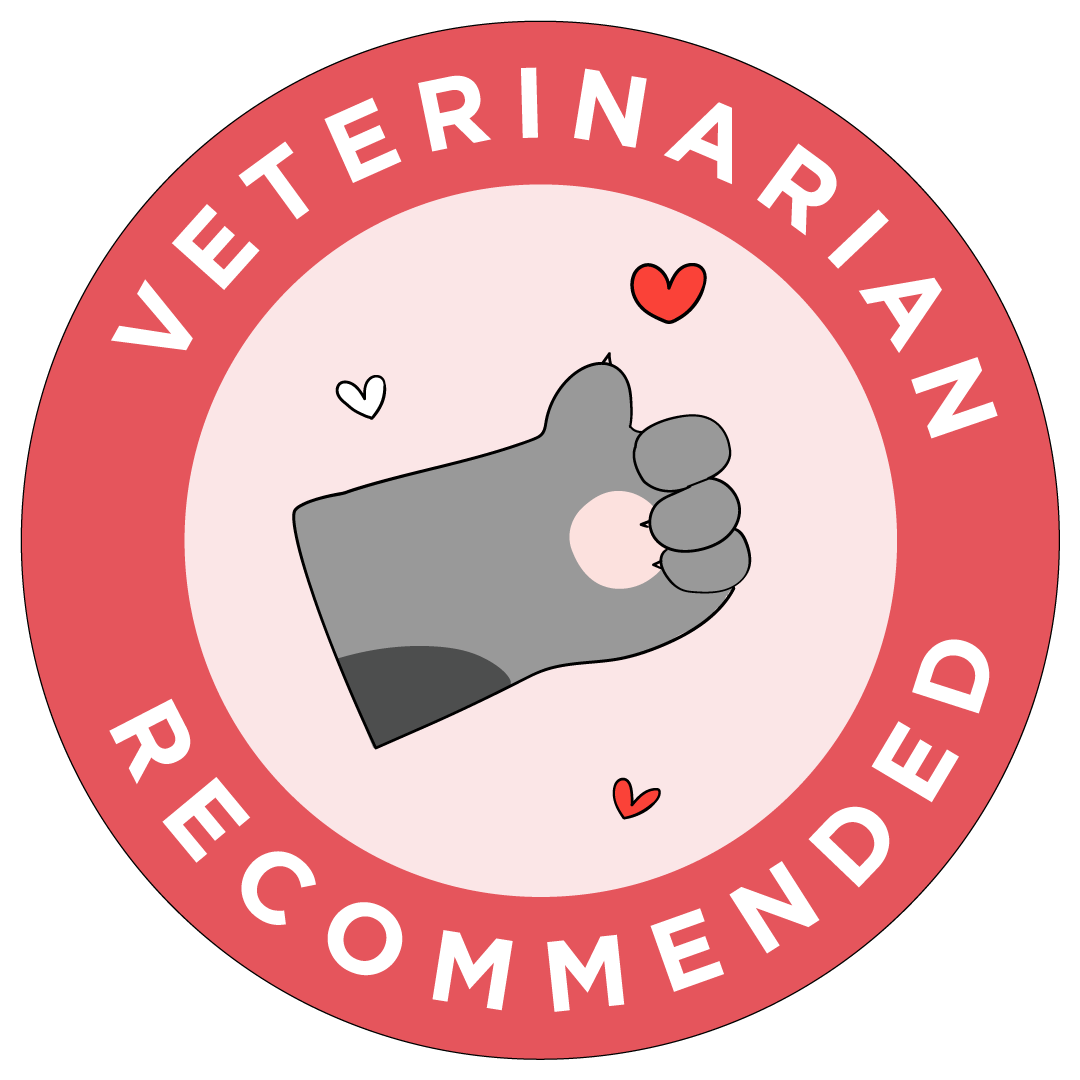 WhY Earth Animal - Herbal flea & tick spot is important?
No one wants fleas and ticks on their pets. Chemical Insecticide, Pesticide, & DEET are not the only options. Ingredients found in these products can really harm our animals

Earth Animal's Herbal Flea & Tick Spot-On contains just 3 human-grade ingredients: Cedarwood Oil, Peppermint Oil, & Almond Oil

Earth Animal's Herbal Flea & Tick Spot-On doesn't come with Neurological Adverse reactions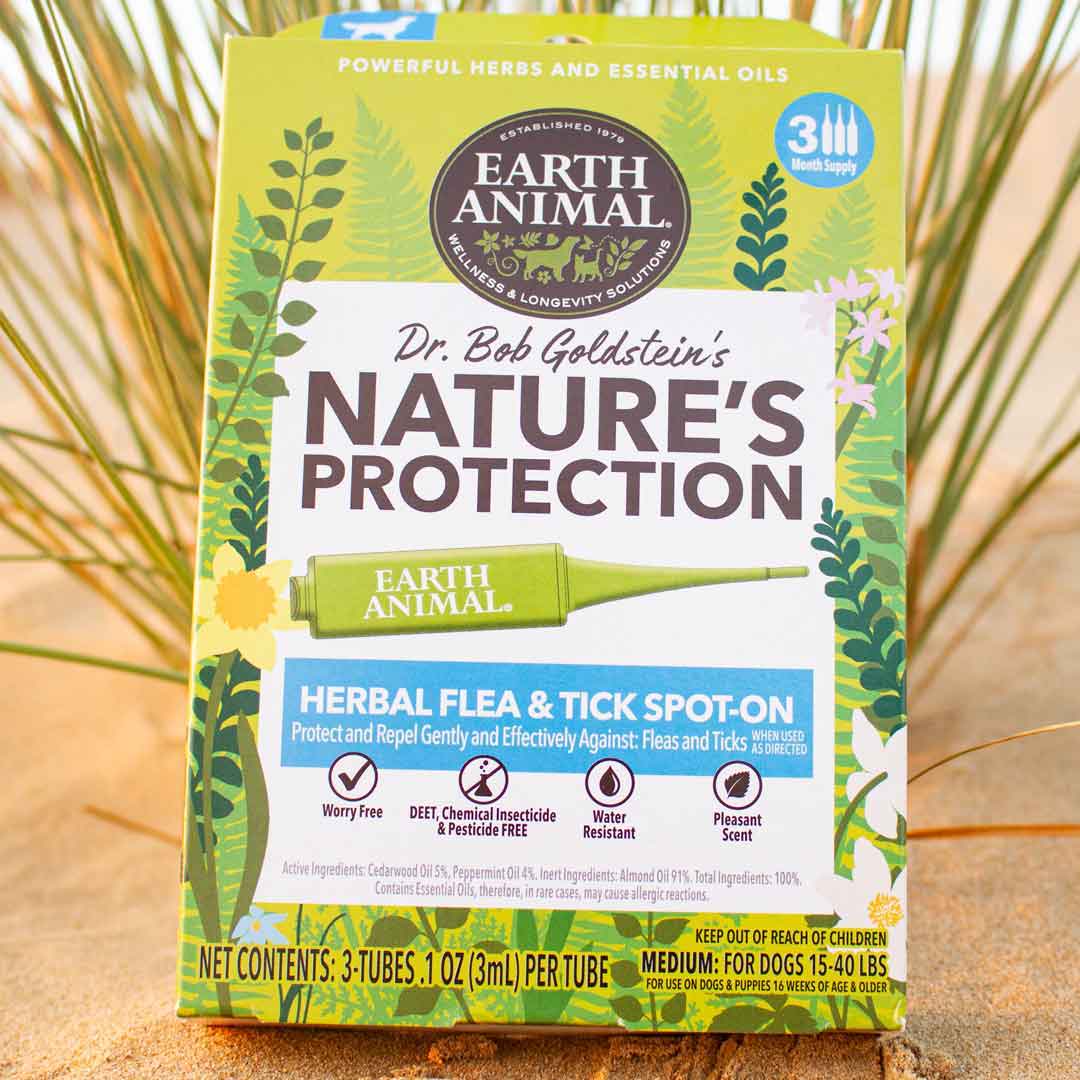 Active Ingredients:
Virginia Cedarwood Oil 5% and Peppermint Oil 4%
Inert Ingredients:
Almond Oil 91%
Naturally repels pests and ticks
Natural antibacterial and anti-fungal
Has been used to repel fleas, mosquitos and other pests for thousands of years
Helps repel and protect from unwanted insects. It protects the skin while helping to spread out the active ingredients. It also helps the ingredients maintain efficacy during and after rainfall.
WHAT'S NOT IN Earth ANimal?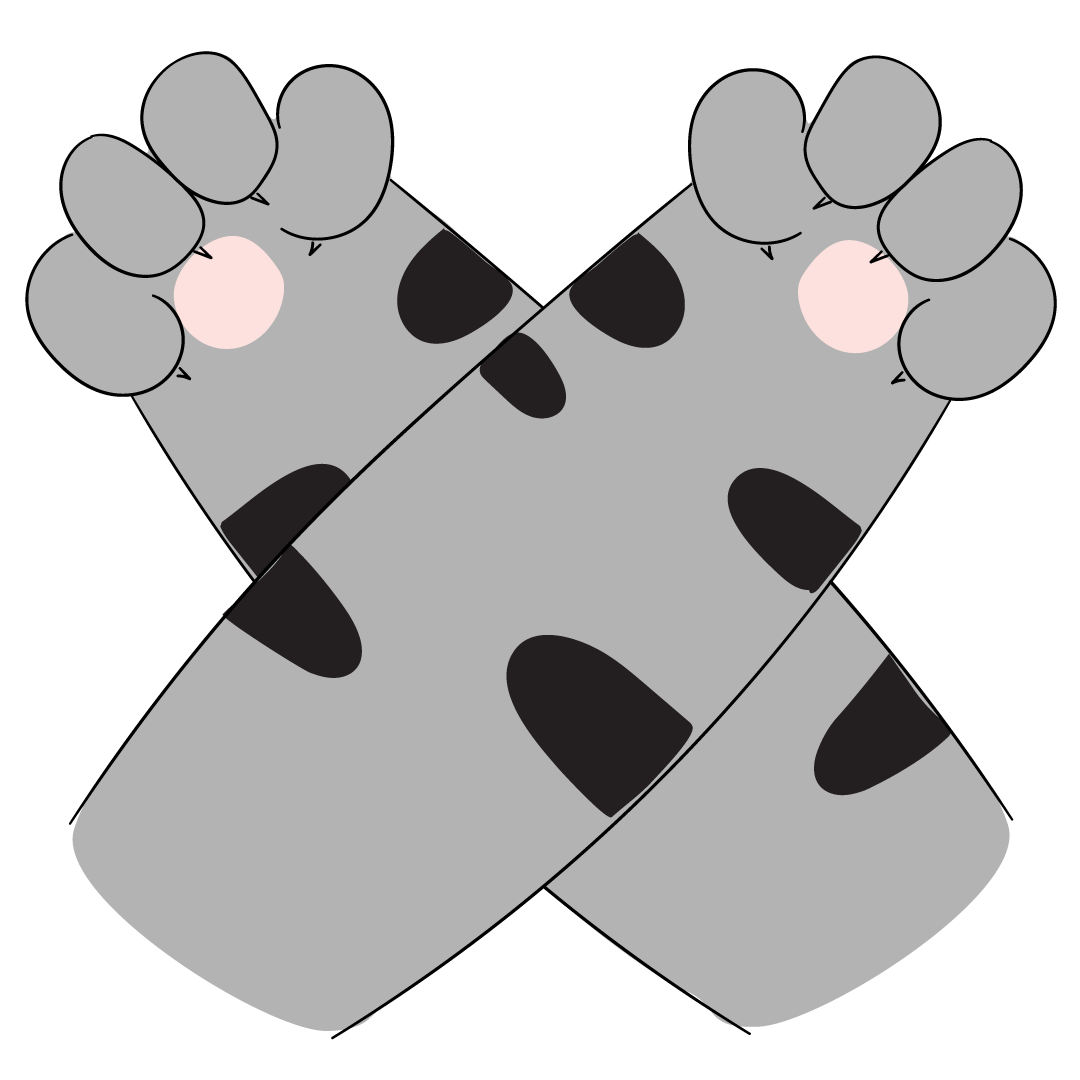 Preservatives like BHA, BHT, EQ (ethoxyquin) are known to be endocrine disruptors and carcinogenic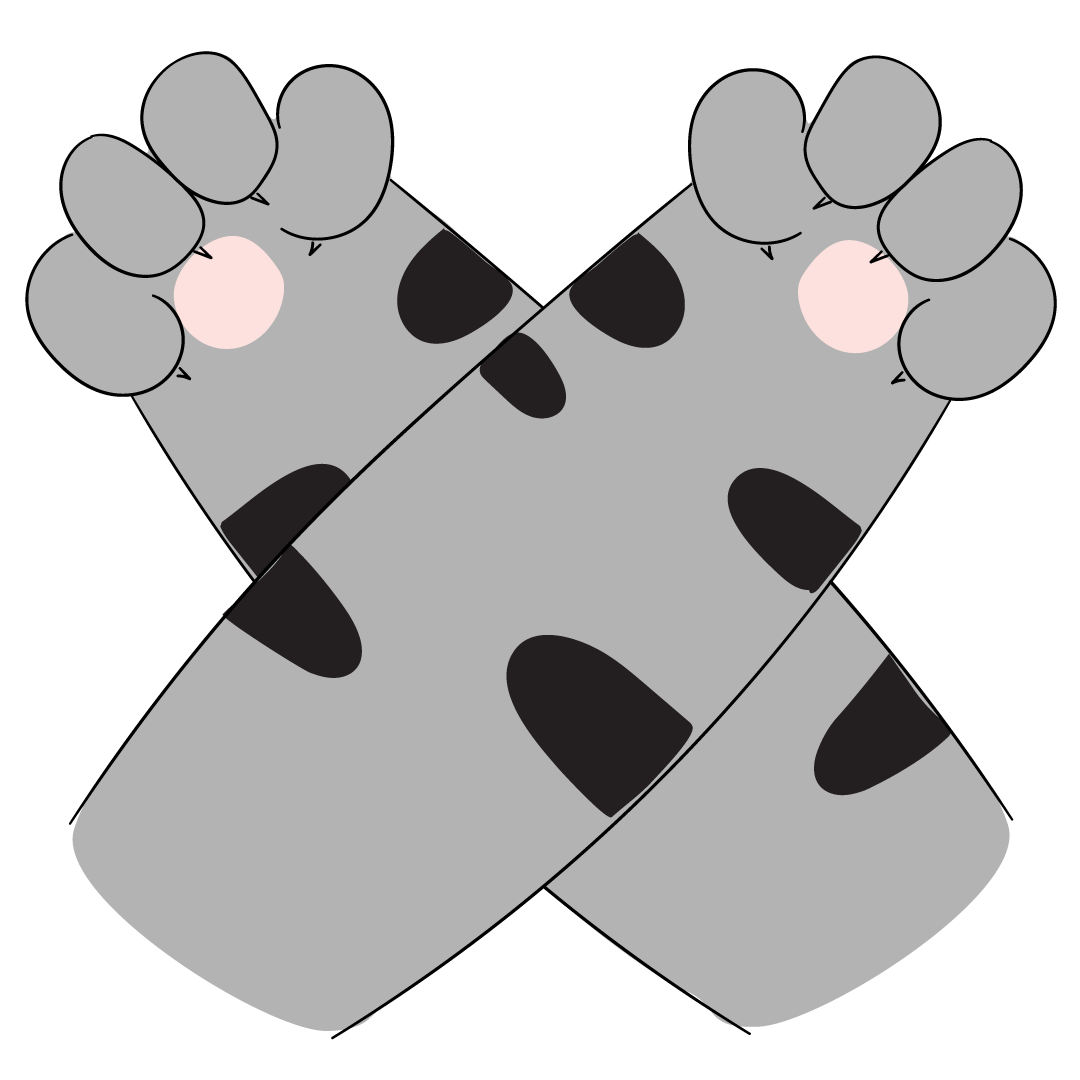 No grains, wheat, barley, peanuts, rye, or oats. Nothing to irritate such allergies.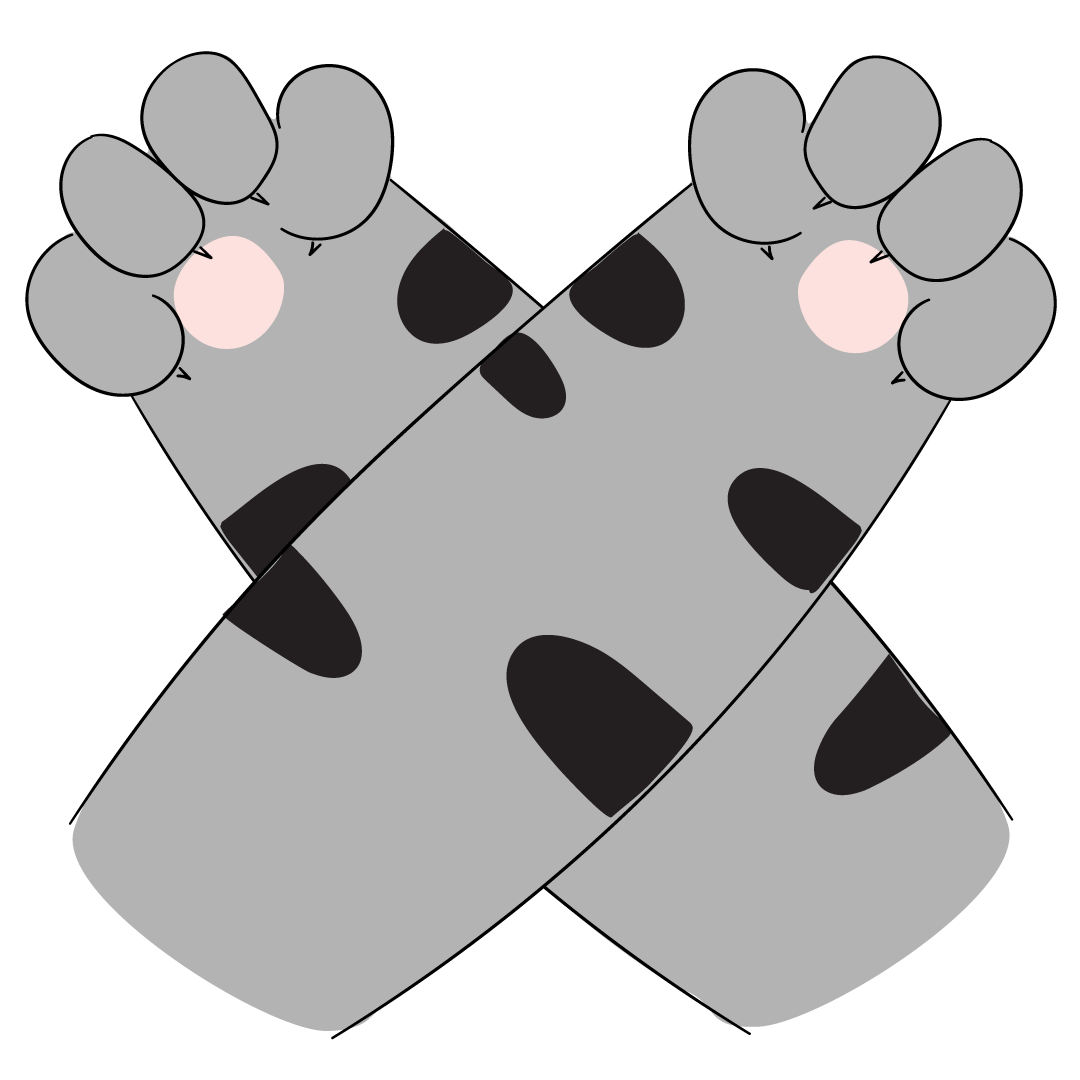 The ingredients used are all-natural vitamins and minerals, nothing synthetic. EVER.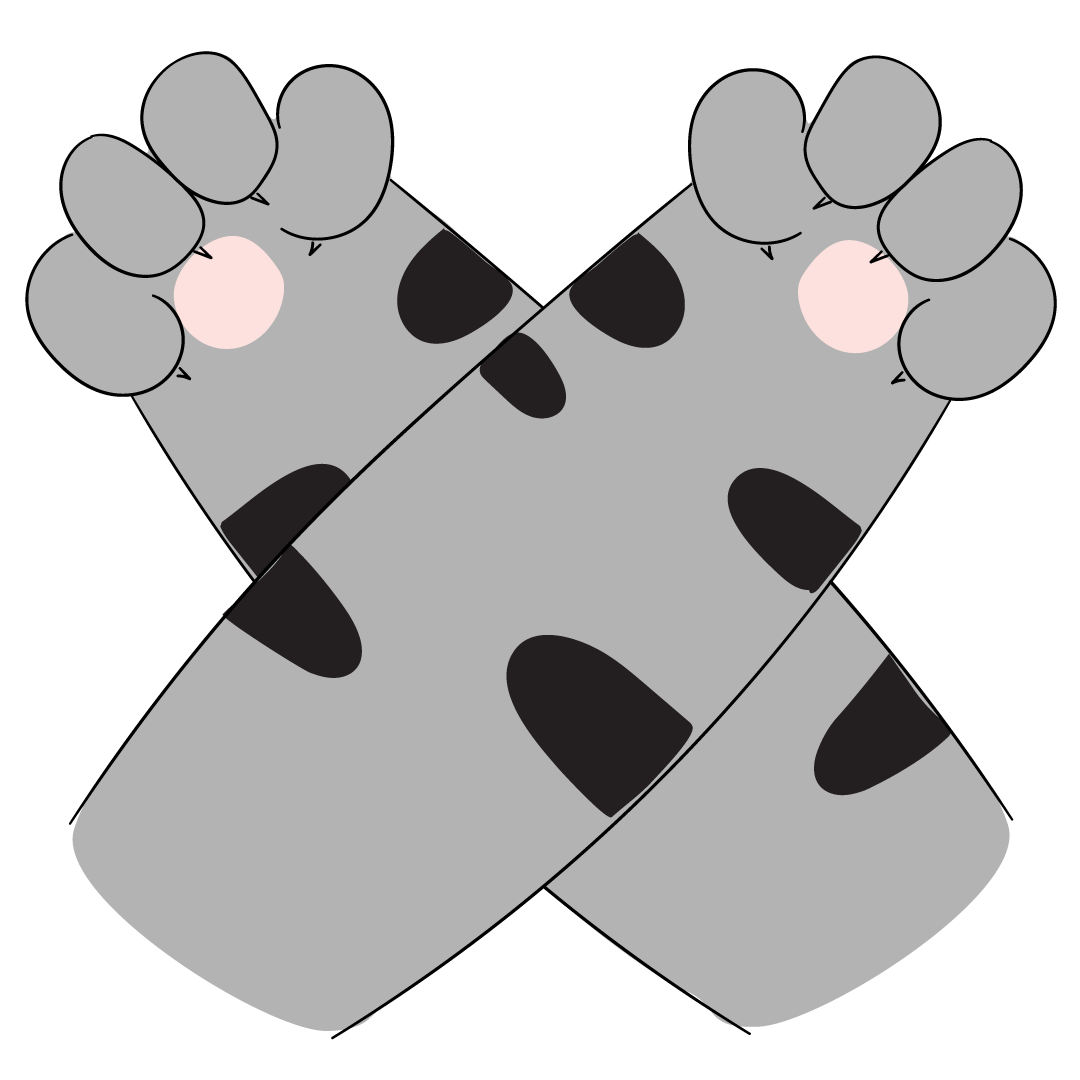 All of the ingredients are sourced from non-GMO farms. No pesticides or herbicides are used either.
how TO USE The Herbal Flea & Tick Spot-on:
Snap the cap off the tip of the tube. Lift or spread the fur between the shoulder blades of the dog until you can spot the skin. Place the tube tip on the dog's skin area and apply. Hold your dog briefly, allowing the liquids to absorb. Avoid bathing or swimming for 24 hours after application.
Apply once a month for continuous protection.
The Herbal Spot-On is water resistant and will protect from the rain or swimming, but reapply after grooming.
Nature's Protection™ Herbal Flea & Tick Spot-On will protect your dog from fleas but will not eliminate existing infestations. We encourage you to use Augustine Approved F-Off Topical Powder for infestations.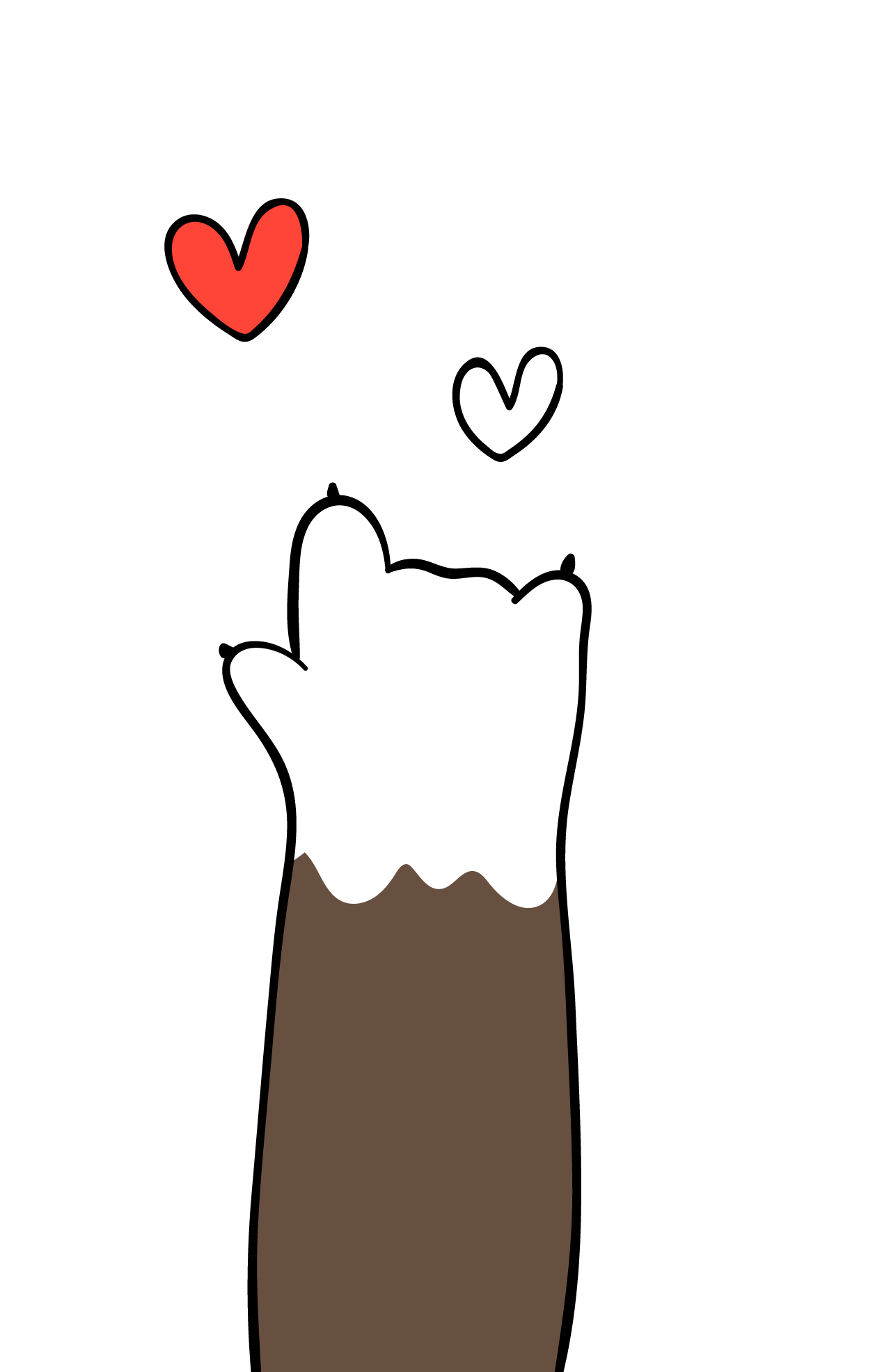 Reason for purchase:
Alternative to vet medication
How this product helped::
-
PAWDEGA Experience :
They gave me all the information I needed
Great alternative to medication
I've stumbled upon a lot of reviews that talk about the adverse effect of medication, so we decided to try the Herbal Flea & Tick Spot-On. Given that it can repel ticks, we're very happy with it since it is very safe.
Thank you so much for sharing! This makes us so happy to hear, and we are so happy to be a part of your dog's natural wellness journey!
Reason for purchase:
Wanted an alternative to Bravecto
PAWDEGA Experience :
Charly and Larry are fab
Great to have a toxic free alternative treatment available in the UAE
For us at Pawdega, it was critically important to offer a truly safe and non-toxic flea and tick product.Thank you so much for sharing this Steph! We are so happy to hear you are enjoying our holistic pet products.
Reason for purchase:
I read an article about how bad regular tock and flea treatment is for our pets.
How this product helped::
No erratic behavior in the hours after application.
PAWDEGA Experience :
The company are quick to answer my messages and go out of their way to help where hep is needed.
Spot On!
This treatment has worked perfectly. My cat goes out every night and I have not seen 1 tick or flea since I have been using this treatment. This is now my definite go to!
Thank you for sharing Lynsey! It was important for us that we could offer a truly safe and non-toxic flea and tick product. We are so happy to hear you are enjoying our holistic pet product. We wish your pets continued health and wellness!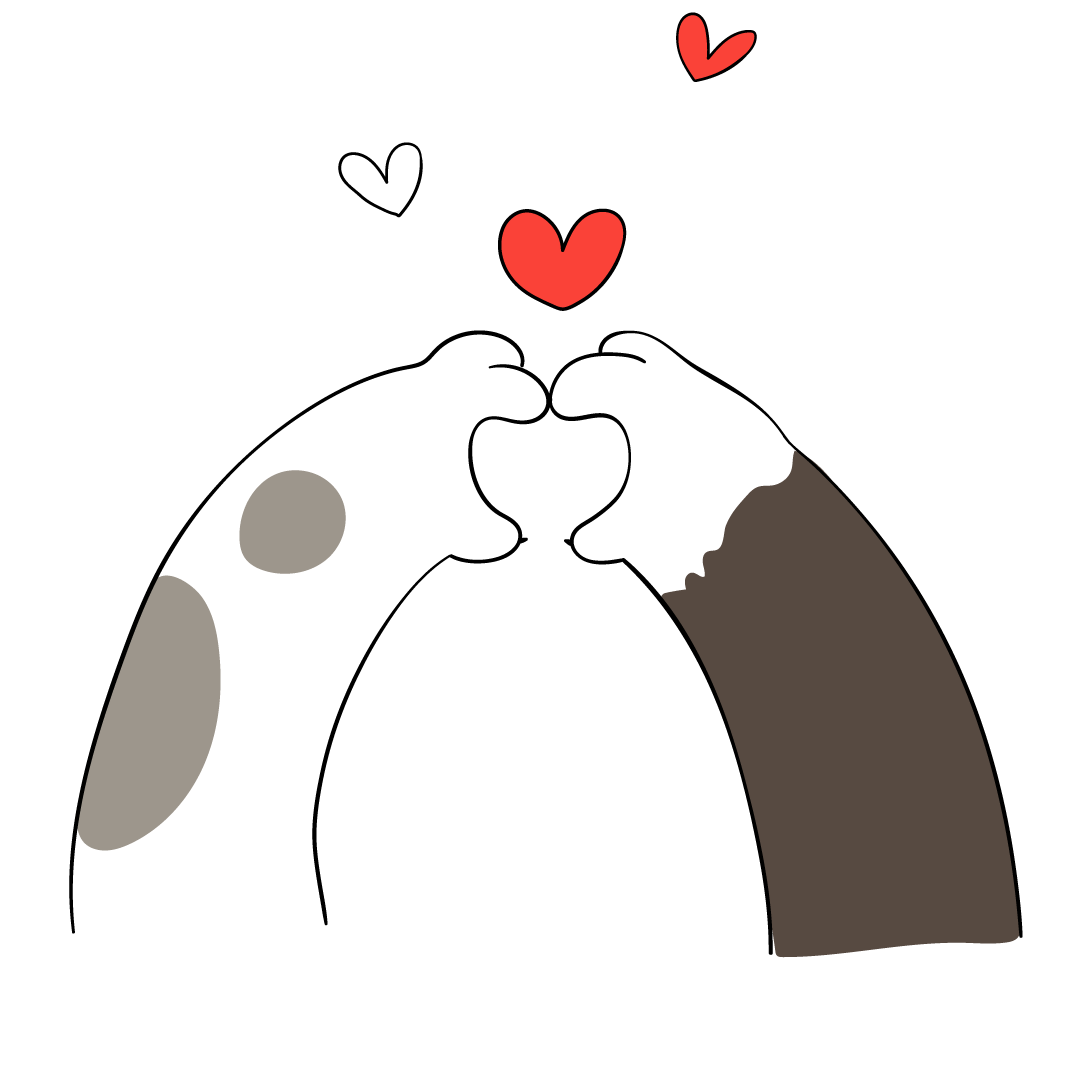 BE Worry-free with truly natural pet products!