11 Holistic Veterinarians, Pet Nutritionists, Animal Homeopaths, and Pet Health Professionals who will provide online consultations
BOOK YOUR ONLINE CONSULTATION WITH ONE OF OUR FAVORITE Holistic Veterinarians, Pet Nutritionists, Animal Homeopaths, & Pet Health Professionals
Holistic veterinarians and pet wellness professionals are in high demand for very good reasons.
Whether you are looking into prevention or have a pet with chronic health concerns, a holistic or integrative veterinarian or pet health professional can support your dog holistically, even alongside conventional treatment.
Holistic modalities can help prevent side effects from conventional treatment methods, and in some cases, holistic support can make conventional treatment more effective (1).

But many pet parents around the world have zero access to holistic veterinarians in the area they live. It can feel very frustrating for any pet parent that is looking for a more holistic or natural approach when it comes to dealing with their pet's health concerns.
If you have zero access to any holistic or integrative veterinarians in your city, here is our advice to you: Find a local conventional veterinarian who you trust to do the check-ups and tests required, and then send the lab work, blood tests, and any other diagnostics abroad to your holistic pet wellness professional of choice.
At PAWDEGA, we have been fortunate to work with some of the world's most renowned holistic and integrative veterinarians and pet wellness professionals. In this blog post, we're happy to share eleven incredible pet health professionals who offer zoom consultations to help you and your pet navigate through life naturally!
WANT TO SAVE THIS LIST FOR LATER?
No problem! Download the PDF to this guide for free!
Andrea Ring - HUMAN & ANIMAL Homeopath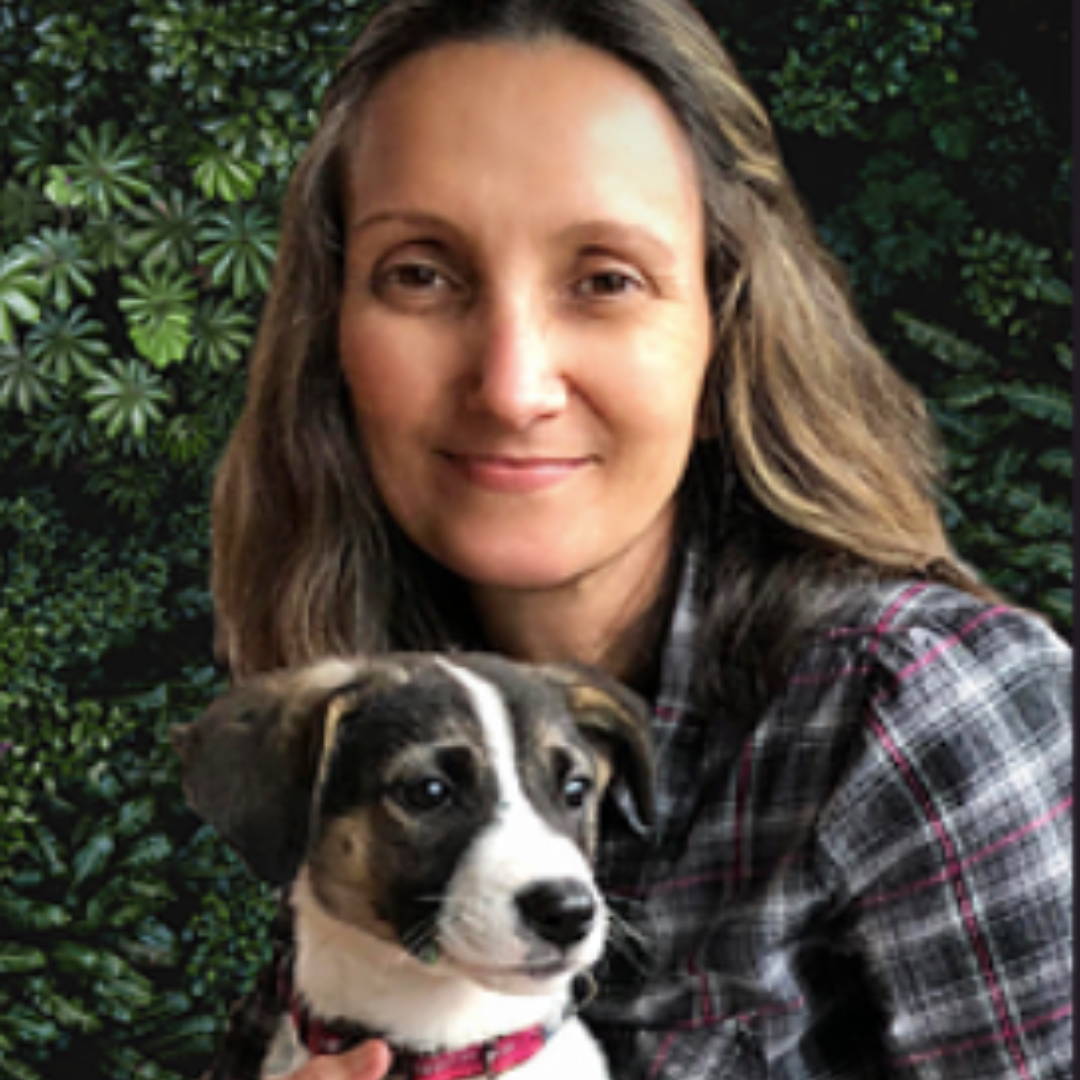 Andrea Ring (DCH) is a human and animal homeopath, who is deeply devoted to holistic and homeopathic care for animals. She will collaborate with your veterinarian to whom she makes recommendations for homeopathic and naturopathic treatment. She is also teaching to put knowledge and power into the hands of animal parents to help you treat your own animals.
Watch our interview with Andrea Ring about the benefits of homeopathy here.
Personally, we've consulted with Andrea Ring to support our French Bulldog's hormonal health. Our dog unfortunately was spayed too early, and Andrea provided us with homeopathic ovary support to help prevent early incontinence.
If you have an animal that you would like to support homeopathically, be sure to get in touch with Andrea Ring here.
Dr. Odette Suter - Holistic Veterinarian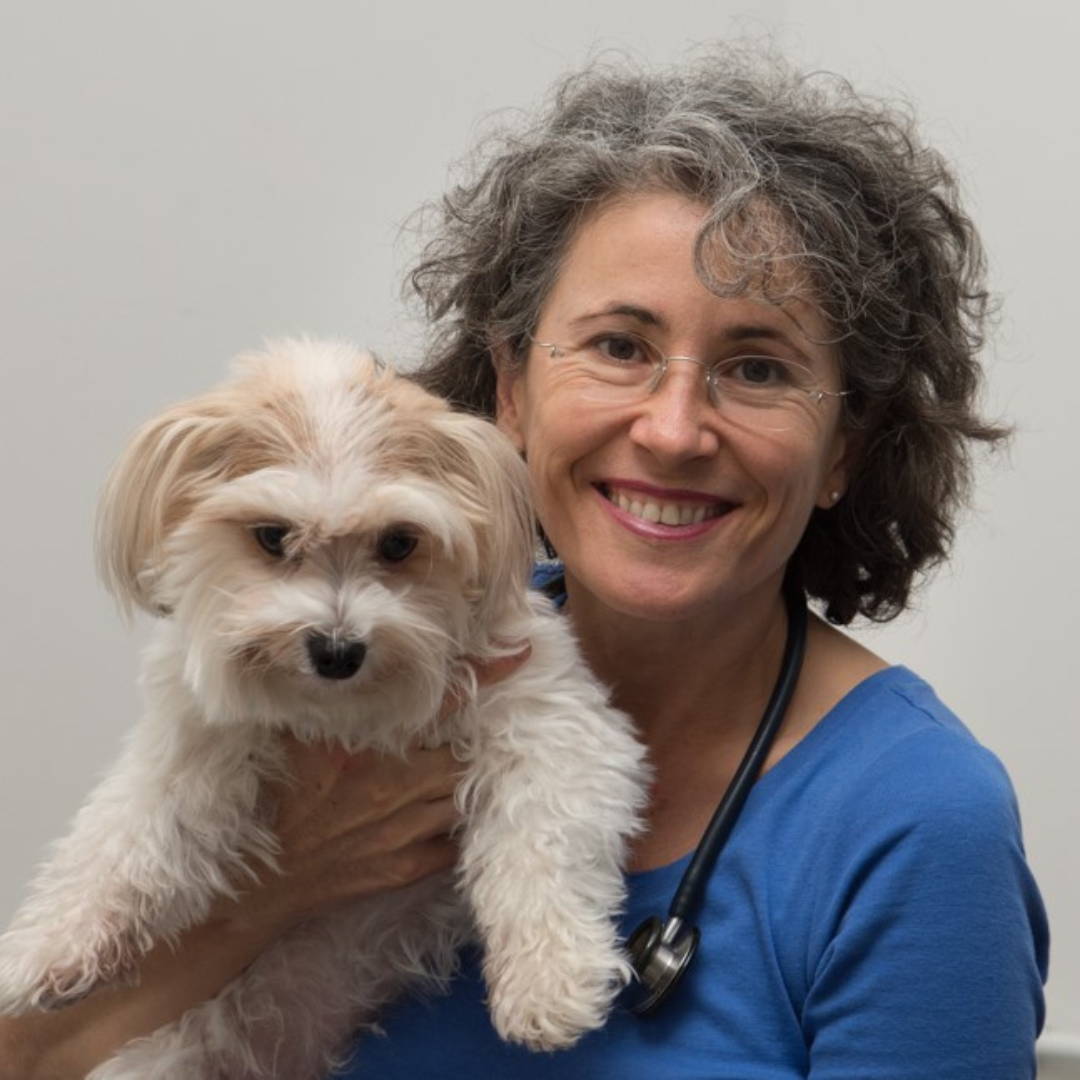 Holistic Veterinarian, Dr. Odette Suter (DVM) is committed to helping animals restore their imbalances and prevent disease — before symptoms appear. She takes on the role of your partner and teacher in the learning process of understanding your pet's health needs and in discovering how to best care for them. Dr. Odette has over 25 years of holistic veterinary care experience, where she applies holistic and functional medicine healing principles, including Chinese medicine, Chiropractic Care and Chiropractic Neurology, Applied Kinesiology, NAET, Animal Communication, Nutrition, etc.
Dr. Suter owns 'Peak Animal Health Center' where she offers training programs, combining treatment and education of clients to help them create longevity for their animals. She is the author of the international best-selling book 'What Your Vet Never Told You – Secrets to Supporting Peak Health for Your Animal' and creator of the Holistic Pet Health & Longevity Method program to fill the growing gap and provide holistic veterinary support at pet parents' fingertips worldwide.
We've visited Dr. Odette's practice in America and have had the privilege to witness her consultations in action. Her incredible approach to taking time to get to know her clients and their animals was truly incredible. We have interviewed Dr. Odette several times where she freely shared her knowledge with everyone, to help keep pets healthy.
If you're looking for a second opinion or holistic veterinary advice, do get in touch with Dr. Odette here.
Dr. Conor Brady - Pet Nutritionist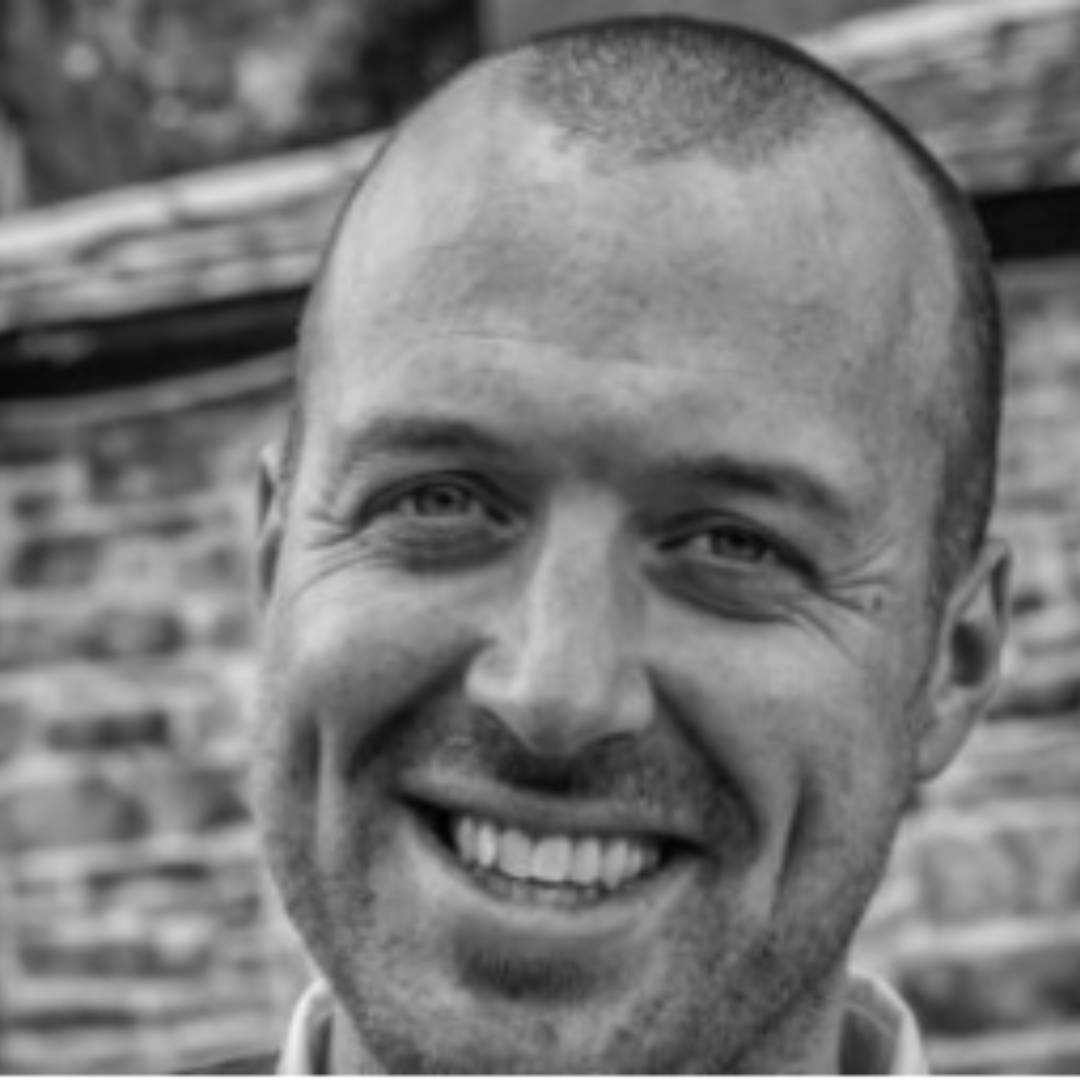 Dr. Conor Brady is the author of 'Feeding Dogs Dry or Raw? The Science Behind The Debate' as well as the blog 'Dogs First' which is read by over 150k people per month.
He has a doctorate studying the effects of nutrition on the behavior & gut morphology of mammals and is an international speaker on canine nutrition & natural health.
His knowledge about pet nutrition is incredible, you can watch our interview with Dr. Conor Brady here.
Dr. Conor Brady offers nutritional advice and raw feeding consultations as well as personalized meal plans and pet health consultations. Book an appointment here.
Dr. Judy Morgan - Integrative Veterinarian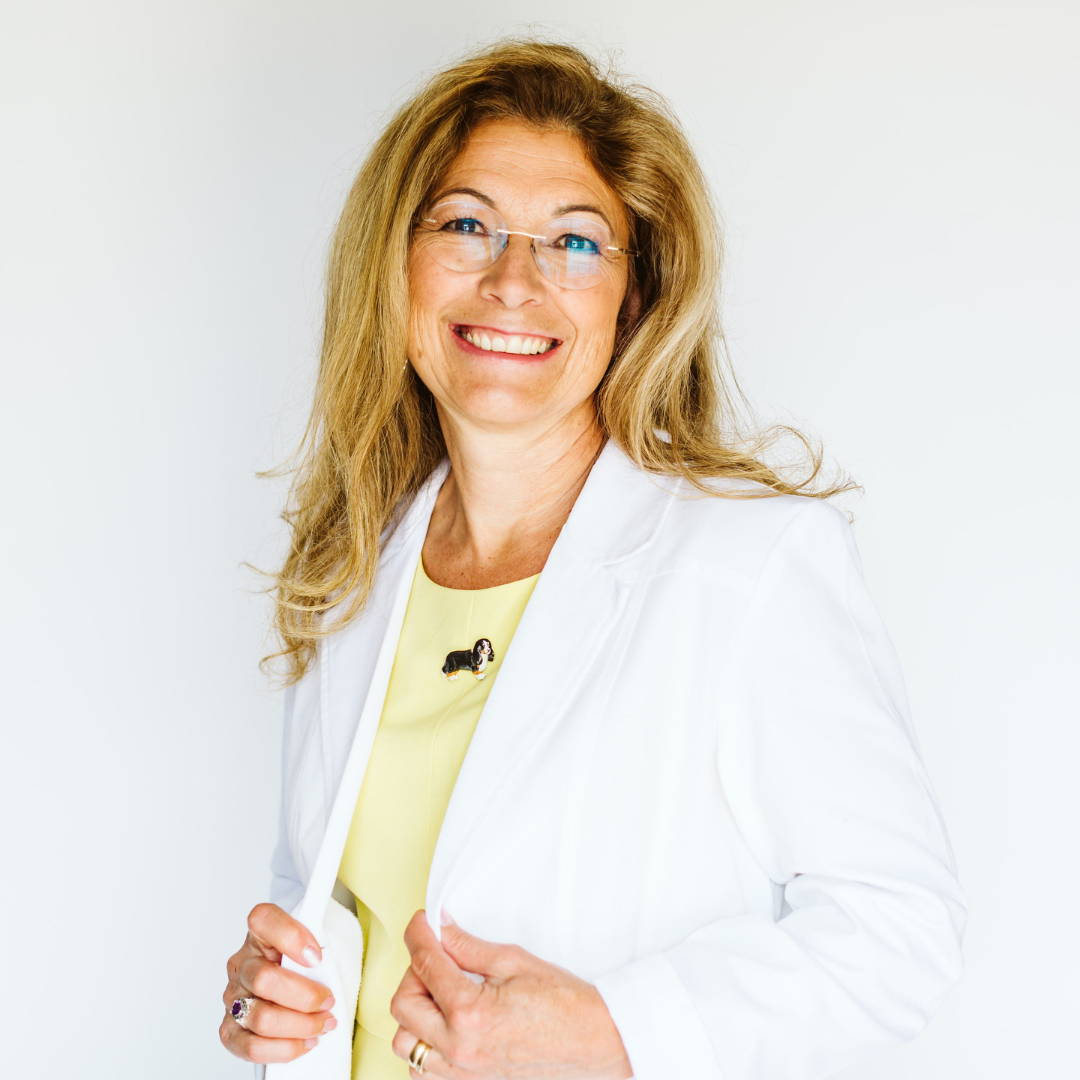 Veterinarian Dr. Judy Morgan (DVM, CVA, CVCP, CVFT) has over 37 years of experience as an integrative veterinarian, acupuncturist, chiropractor, food therapist, author, and speaker.
She is a best-selling author of four books, hundreds of online and print magazine articles, and hosted her own Naturally Healthy Pets radio show. She has been featured on Fox News, local cable television, CNN, PBS, ABC, CBS, and as a guest on over 200 radio shows. Her goal is to change the lives of pets by educating and empowering pet parents worldwide in the use of natural healing therapies and minimizing the use of chemicals, vaccinations, and poor-quality processed food.
Watch our interview with Dr. Judy here to help prevent pet cancer.
Dr. Judy Morgan offers nutritional consultations and supplement guidance. If you would like to book a consultation with Dr. Judy Morgan, you can do so here.
Dr. Isla Fishburn - Animal Communicator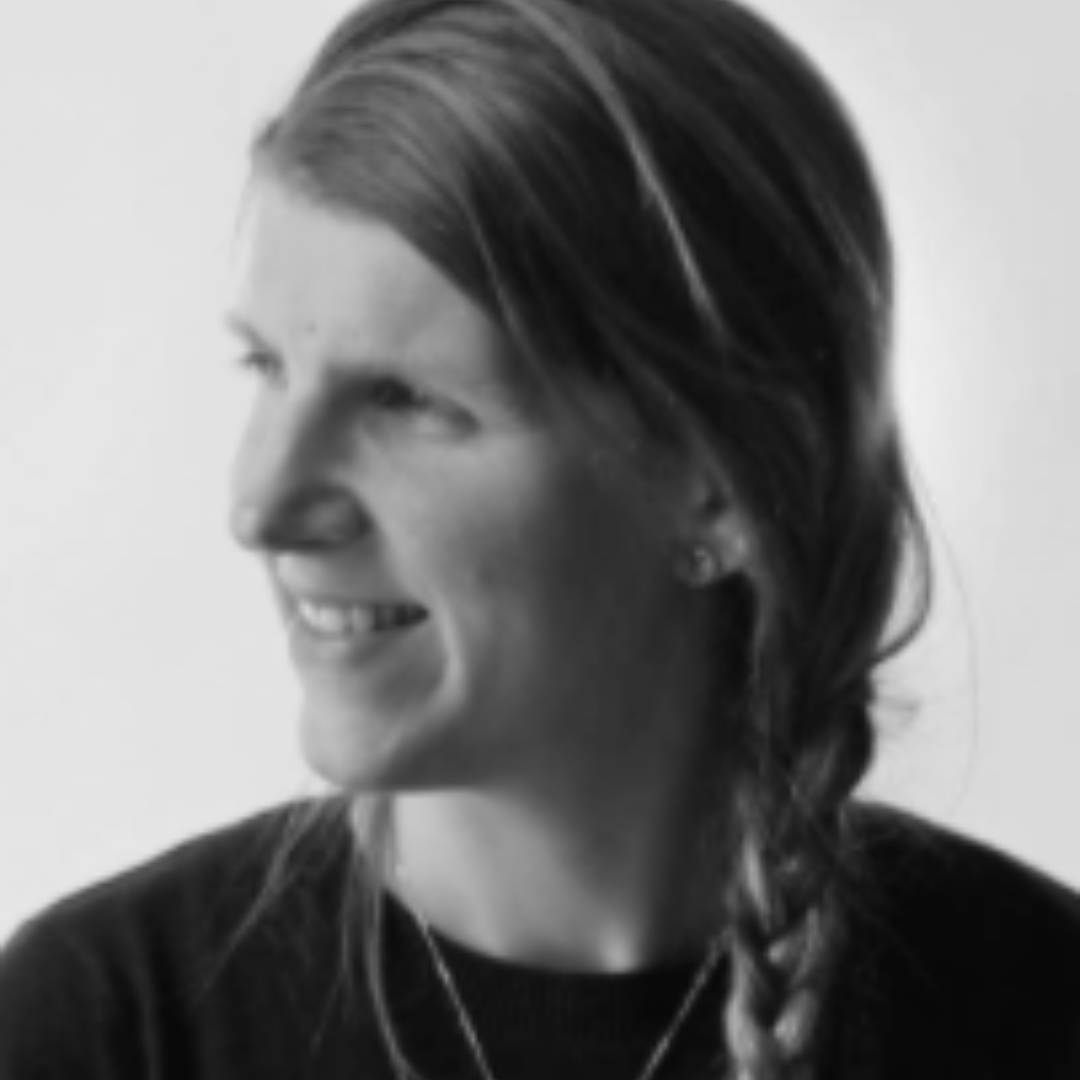 Dr. Isla Fishburn (BSc Zoology and MBiolSci and PhD in Conservation Biology) is an intuitive canine wellness alchemist, shamanic practitioner, and soul nourisher for people and animals.
Dr. Isla focuses on spiritual nourishment to improve wellness and believes that complete wellness for an animal must include wellness for all of life as a collective; where we exist and live consciously, intuitively, and from the heart.
She founded Kachina Canine to explore, teach, and build a spiritual community for the animal industry that considers the emotional, physical, and spiritual wellness of dogs, humans, and their spiritual journey together.
We had an incredible animal soul session with Dr. Isla which gave us amazing insights into our dog's mental wellness and also reassured us that there are no physical ailments that need our attention right now. It was a 2-hour ritual where Dr. Isla connected with our dog, and then we had a zoom call to discuss what came up during her session. We fully and wholeheartedly trust Dr. Isla's ability to communicate with animals and recommend her soul sessions to any pet parent who'd like to gain more clarity on their pet's mental and physical wellbeing.
Watch our interview with Dr. Isla Fishburn here and book your animal soul session here. Just a heads up - Dr. Isla has a long waiting list, so you'll have to grab your appointment a few months ahead of time.
Rita Hogan - Canine Herbalist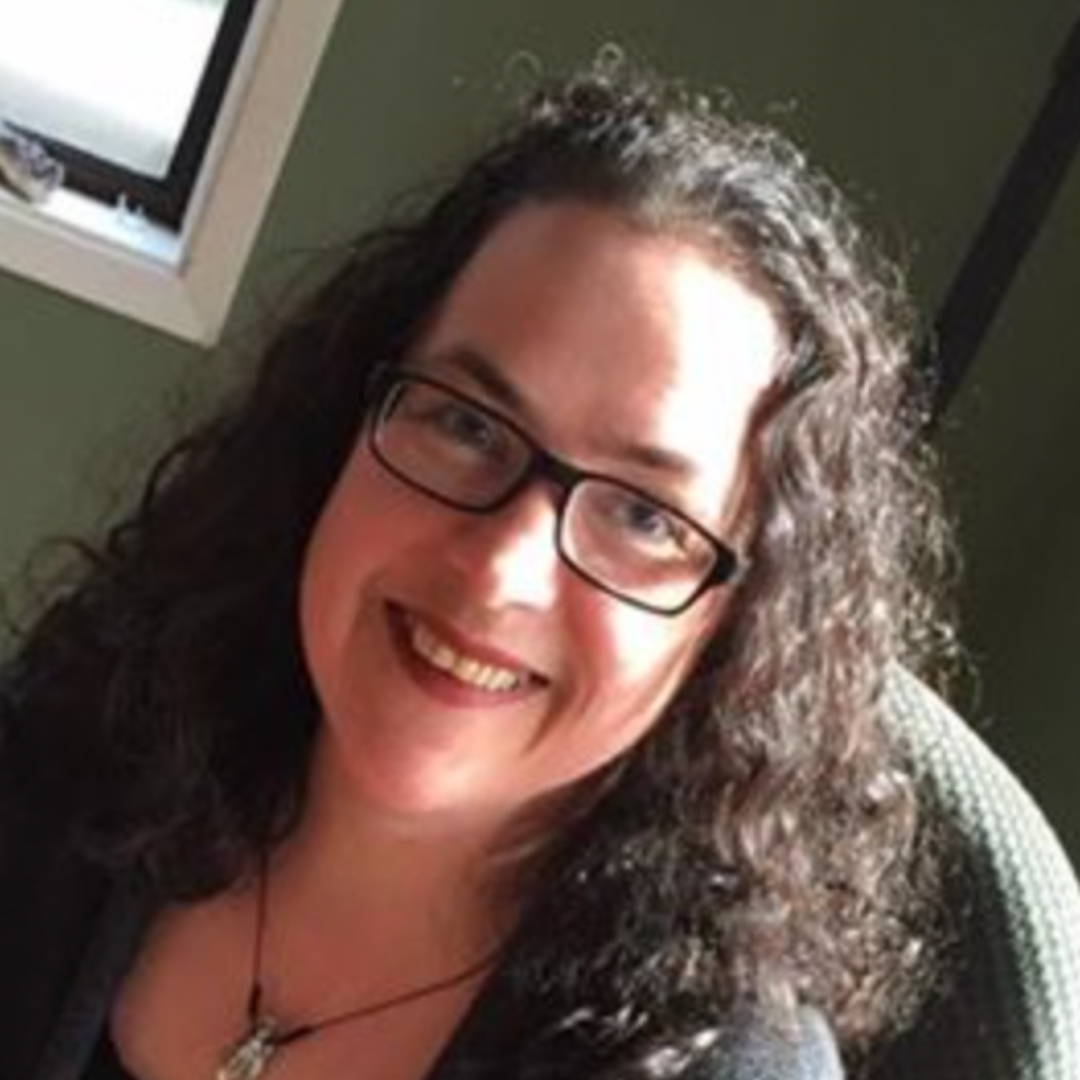 Rita Hogan is here to teach you how to use a combination of diet and herbs to return your dog back to balance. She's been working one-on-one with dogs and owners for almost 20 years.
Her practice has grown throughout the years encompassing the use of food energetics, western herbs, phytoembryonic therapy (plant bud medicine), spagyrics, homeopathy, essential oils, flower / crystal / mineral essences and energy work.
We've been fortunate to interviewed Rita Hogan multiple times and have worked alongside her to spread awareness of the healing properties of herbs for dogs. Watch our interview here.
If you would like to create a comprehensive care plan for your dog, get in touch with Rita here.
Angela Ardolino - Pet Cannabis Expert
Book a one-on-one with Pet Cannabis Expert and founder of CBD Dog Health Angela Ardolino.
Angela & her team of holistic veterinarians will work with you to create a well–rounded, holistic protocol with proper diet and supplements to address your furry friend's specific needs.
After getting her certificate in Medical Cannabis Biology and Therapeutic use from the University of Vermont School of Medicine, Angela founded CBD Dog Health to provide high-quality, all-natural medical cannabis products designed specifically for pets.
Find more information here or email support@yournaturaldog.com
Sarah Griffiths - Animal Nutritionist, Homeopath, Equine & Canine Handler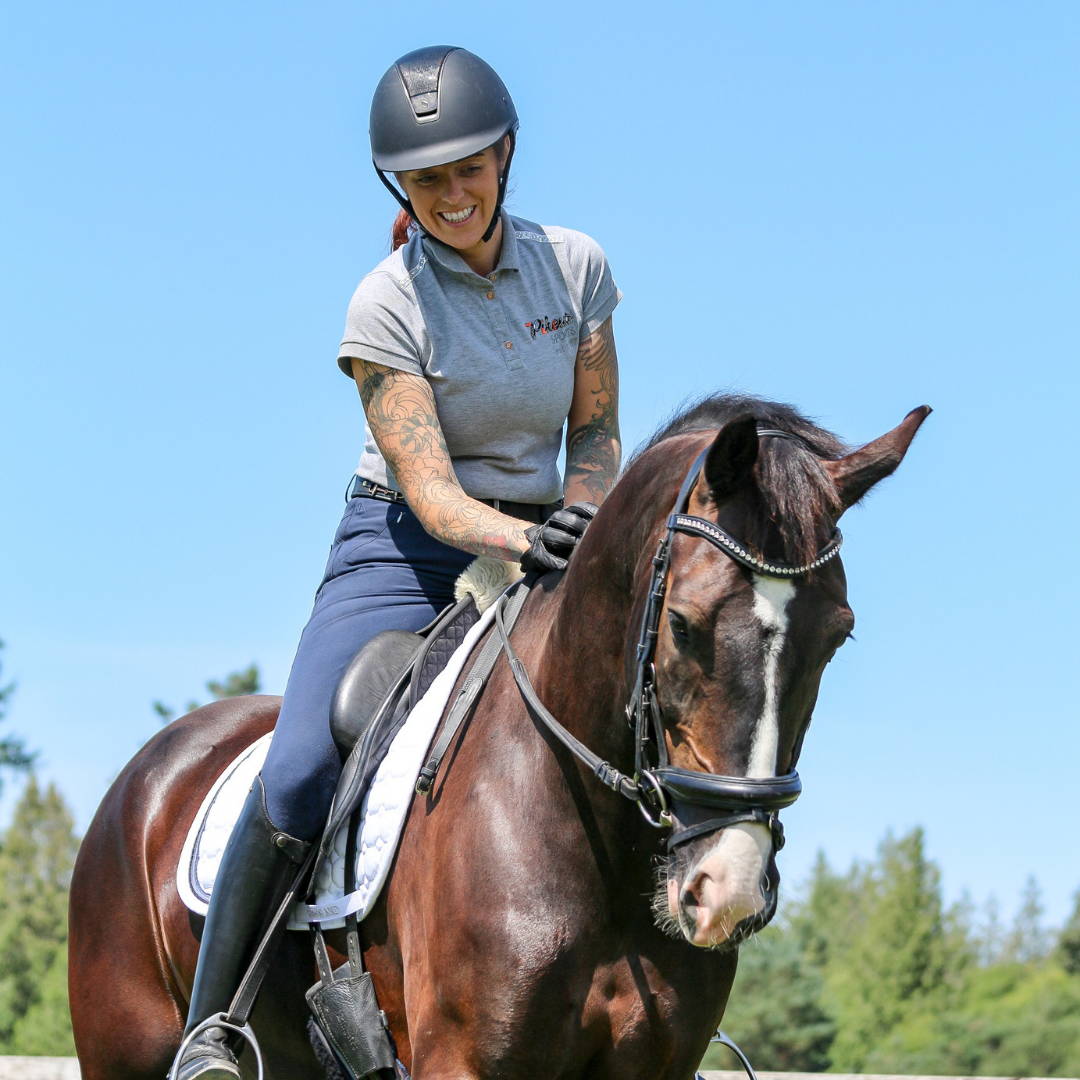 Sarah (DCH) is the founder of The Animal Synergist. Her canine nutrition and wellness services are designed to identify key areas in your dog's or horse's life that might need improving or may even be contributing to illness development.
Sarah takes a synergistic, species-specific approach based on 20 years of education, a diploma in classical homeopathy along with specialized small animal nutrition training. Not only will she look at your pet's diet, but also their lifestyle, temperament, their relationship with you, and current health challenges. Using this approach allows her to pinpoint physical and emotional stress and create a completely customized plan for your dog.
Sarah offers comprehensive canine wellness plans as well as canine raw diet review and consultations for felines and equines too! Book your consultation here.
Dr. Kendra Pope - Board-Certified Veterinary Oncologist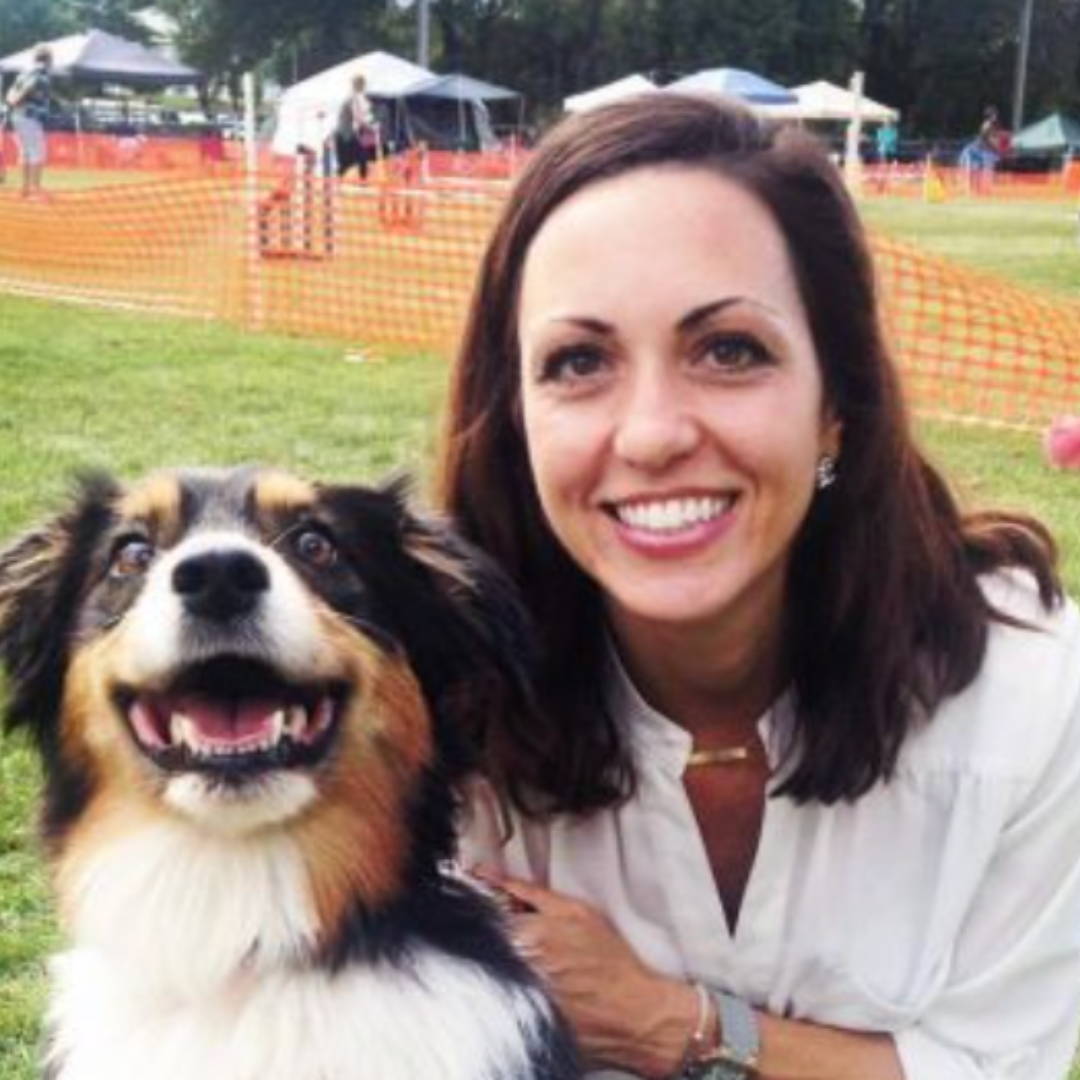 Dr. Pope's innovative and holistic approach delivers the highest standard of veterinary care and attention.
Dr. Pope's holistic training is an ongoing journey, with ongoing interests in herbal medicine, intravenous nutrient therapy, mistletoe therapy, as well as all innovative and novel integrative oncology approaches.
We met Dr. Pope at a Dog Health Expo in New York where she lectured on her innovative approach to veterinary oncology. If you have a pet that has been diagnosed with cancer, we highly recommend that you get in touch with Dr. Pope for holistic support and advice here.
Parsley Pet - Nutritional Blueprint Testing Kit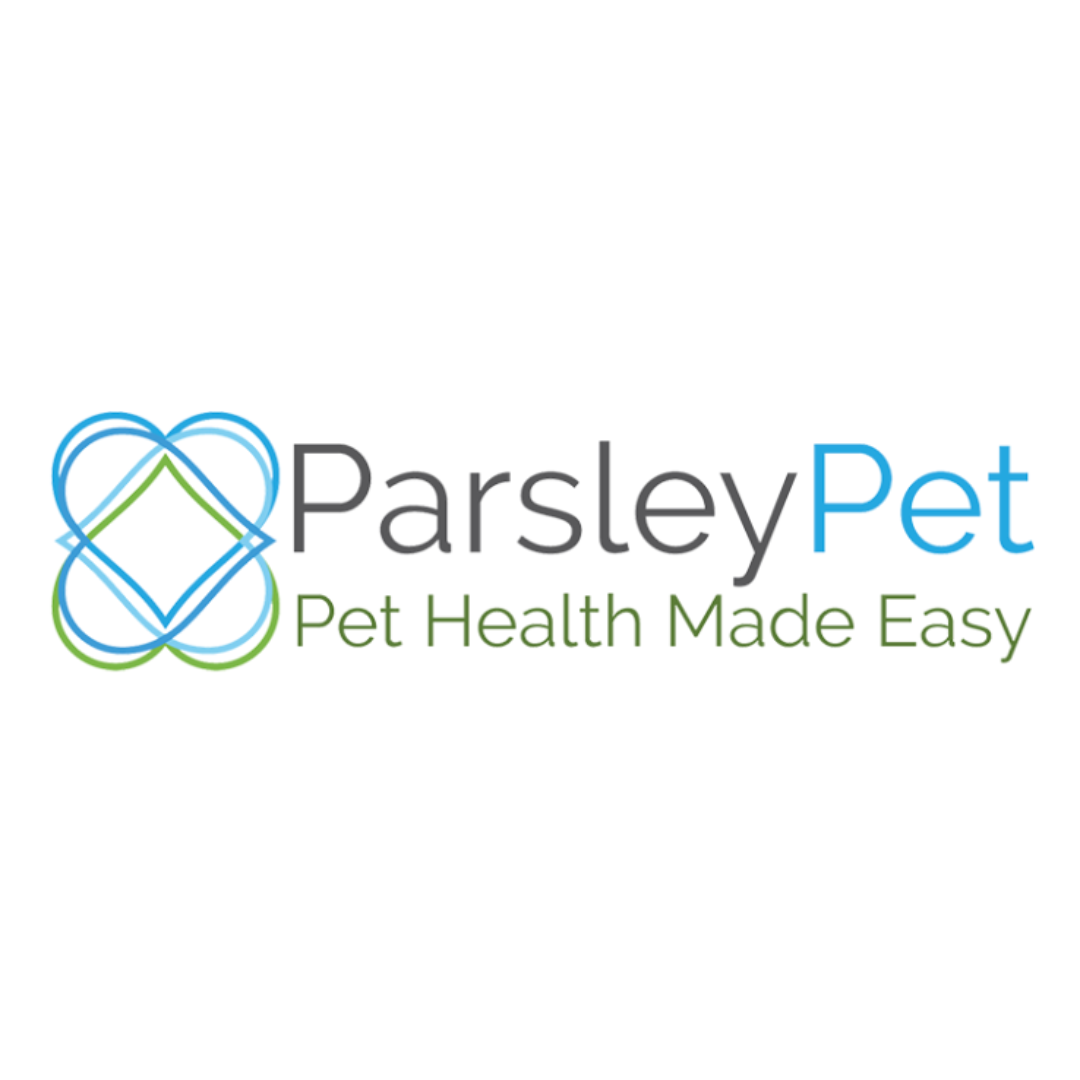 This is a simple and non-invasive way to discover if your pet is deficient in essential nutrients or has an overabundance of heavy metals in their body.
A hair mineral analysis test reveals your dog's mineral deficiencies and heavy metal toxicity. You will receive a full analysis from a veterinarian explaining the test results and action steps.
We've done a Parsley Pet test with our dog a few years ago and found it very interesting and insightful. We found out that our dog doesn't efficiently absorb certain nutrients, hence, she's got a higher requirement for them.
You can watch our video about our experience here, and you can purchase the Parsley Pet Nutritional Blueprint Testhere.
Larry & Charly Pruden - Holistic Pet Lifestyle Experts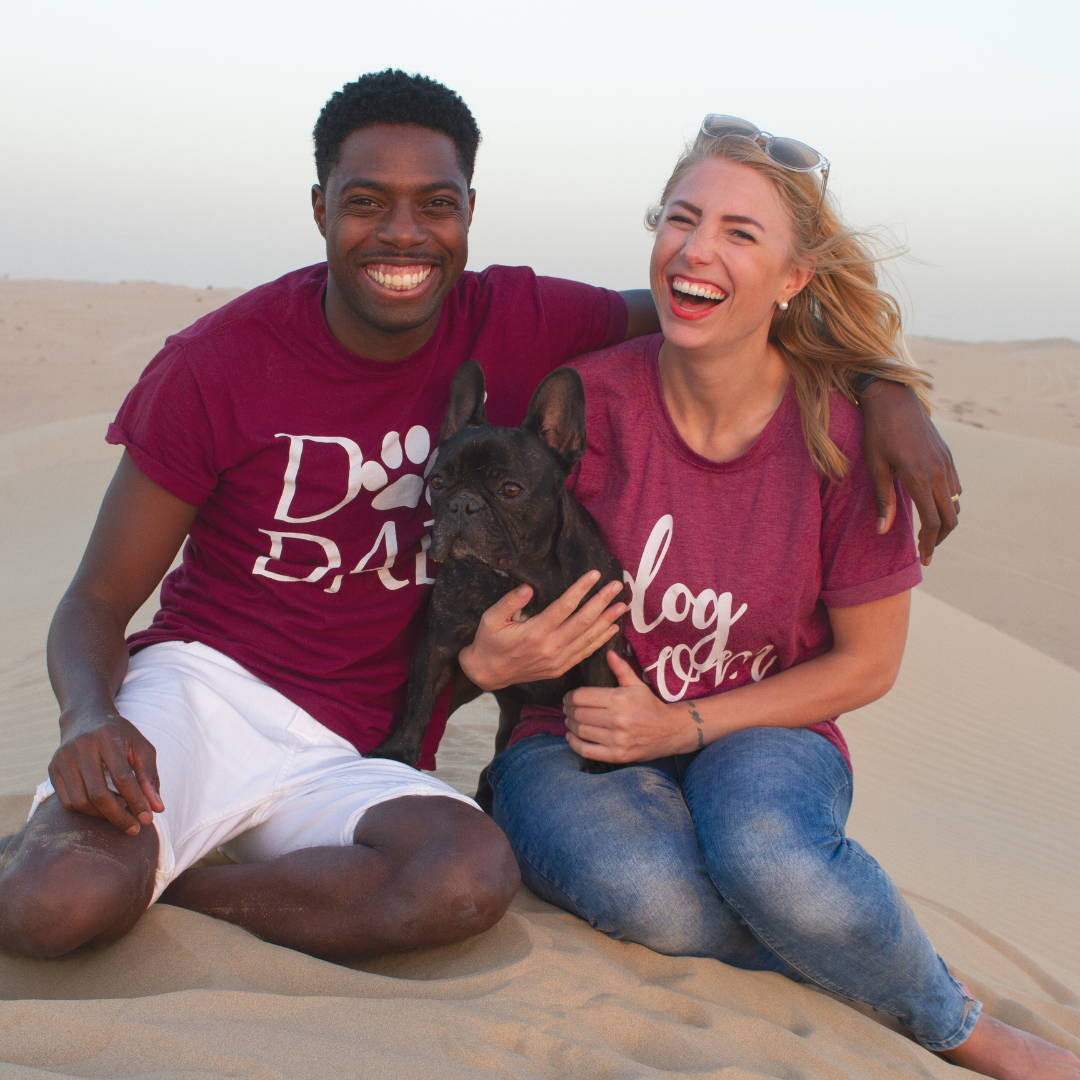 Larry and Charly Pruden are the founders of PAWDEGA, the first holistic and natural pet health store in the Middle East and a safe place for pet parents to shop without having to worry about toxic ingredients.
While attending pet health conferences all over the world, they learned directly from some of the most accomplished experts in the natural pet health industry. They have worked with and interviewed world-renowned holistic and integrative veterinarians and pet wellness professionals such as Dr. Karen Becker, Rodney Habib, Anna Hielm Bjorkman, Julie Anne Lee, and more. Through the PAWDEGA social media channels, Charly and Larry Pruden share important knowledge to empower pet parents across the world and help their pets live longer and healthier lives.
Book a one-on-one consultation to create a personalized, multi-faceted pet wellness plan that looks at nutrition, targeted supplements, gut health, detox support, environmental toxin reduction, natural flea & tick prevention, and more!
Book your consultation here.
Taking care of your animal holistically and proactively has become very accessible thanks to the internet. No matter if you're looking for qualified pet nutritionists, holistic & integrative veterinarians, animal homeopaths, or animal communicators, you've got lots of experts who offer online consultations!
If your pet has been diagnosed with a chronic health concern, we highly recommend taking advantage of the above-mentioned experts to get a second opinion or an integrative treatment approach that could combine conventional medicine with food therapy, targeted supplements, herbs, medicinal mushrooms, and more. You can definitely send your blood tests and any other supporting information to the experts and get a great support plan that suits your pet's individual needs and helps address the root cause of their health concerns.
If your pet is healthy and you want to take a proactive approach, you can get in touch with the list of experts to help you create a proactive health plan to enhance longevity and reduce future vet bills.
No problem! Download the PDF to this guide for free!
Explore safe and non-toxic products:
The latest pet wellness tips on how to keep your pets safe
Receive our latest updates of the newest non-toxic trends in the natural pet world and get exclusive access to sales, wellness tips and more! We promise to never spam you but to only provide the best resources to help your pet live longer!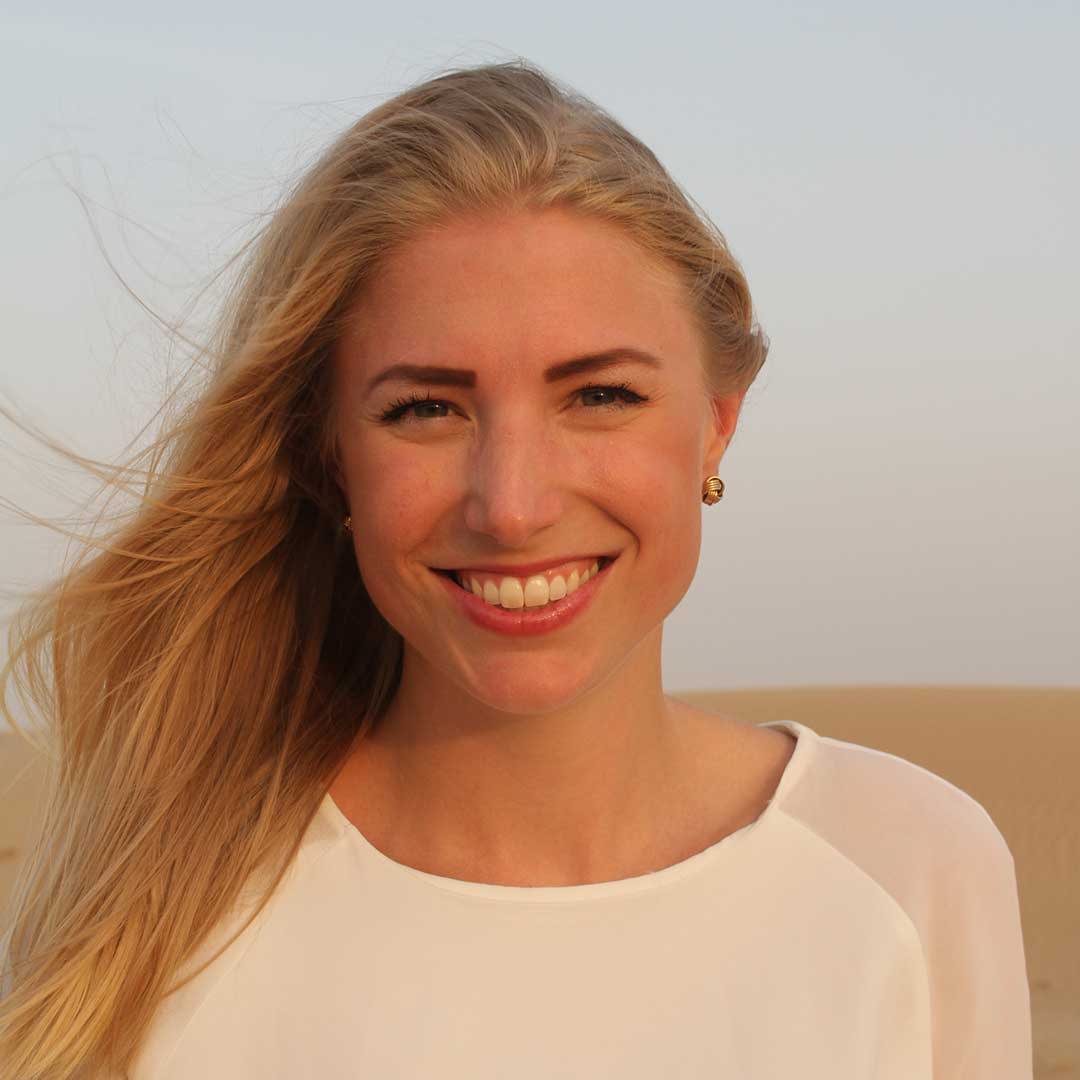 Charly is the #dogmom of French Bulldog Milka, and Co-Founder of PAWDEGA. Charly has always had a passion for animals, but her passion for pet wellness activism began when Milka's undiagnosed health issues were healed by adapting a natural, non-toxic, and proactive pet wellness lifestyle. Through extensive research, content creation, attending pet health conferences in the US, and working with world-renowned holistic and integrative veterinarians, Charly continues to raise awareness on important pet health topics to empower pet parents to help their pets live longer.
1 https://www.ncbi.nlm.nih.gov/pmc/articles/PMC3440946/
---